Showing 1 to 10 of 10 results
Nearby Listings
From
R 1 500,00
Per unit, per night.
0.2km North West of center of Cola Beach
Forget-Me-Not a Romantic Canadian Log Home, Double Storey, Thatched. The whole house is booked as a Self Catering unit.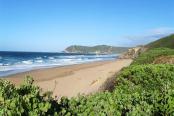 From
R 900,00
Per unit, per night.
1.2km West of center of Cola Beach
Elfransa Beach Cottage is situated on the front row of Myoli Beach in Sedgefield, 150m from the main swimming area and whale-watching platform.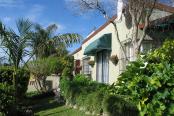 Sleeps: 12 in 3 units/rooms
From
R 470,00
Per unit, per night.
1.3km West of center of Cola Beach
Kiewietjie cottage is located in the beautiful village of Sedgefield and offers guests three comfortable furnished self-catering units. The 2 bedroom units have a view on the lagoon and mountains. Within walking distance of the lagoon, beach and restaura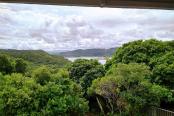 Sleeps: 10 in 2 units/rooms
From
R 1 400,00
Per unit, per night.
1.4km West of center of Cola Beach
There are 2 cottages available. The Kingfisher Corner is comfortably furnished and has a good view towards the mountains and the estuary. The Other Corner is more beach cottage, and has everything you would need, including an outstanding view over the lag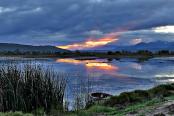 From
R 850,00
Per unit, per night.
2.1km North West of center of Cola Beach
This is a private and luxurious, upstairs Self-catering Apartment that overlooks the Swartvlei Lagoon and sleeps 2 people. This accommodation is ideally suited for overseas visitors with longer stays in mind.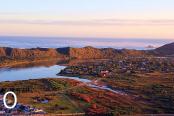 From
R 1 600,00
Per unit, per night.
3.2km North West of center of Cola Beach
This is the perfect holiday house (8 sleeper) to spend a relaxed carefree holiday in Sedgefield.The house has a spacious open plan living area, 4 bedrooms, 2 full bathrooms and a well equipped kitchen. A large covered patio onto a garden allows you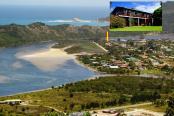 From
R 800,00
Per unit, per night.
3.5km West of center of Cola Beach
Chateau Anri LaMer is a self catering home situated on the banks of the Swartvlei lagoon at the lovely town of Sedgefield in the heart of the garden route. Sedgefield has three lovely beaches and also offers safe swimming in the lagoon mouth...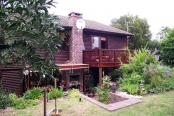 From
R 850,00
Per person, per night sharing.
3.7km West of center of Cola Beach
Islandwood offers a self-catering unit, housed on the ground floor of a wooden house. The accommodation is perfect for two adults, plus two children/adults (in the bunk beds), the bathroom being accessible from both bedroom and living area....
From
R 1 200,00
Per unit, per night.
3.9km West of center of Cola Beach
House, the Island, Sedgefield, in the heart of the Garden Route. 3 Bedroomed house with 2 bathrooms (MES), open plan lounge, dining room & fully equipped kitchen. Large stand with outside entertainment area, swimming pool, double swings...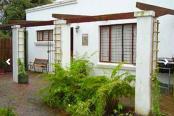 Sleeps: 7 in 2 units/rooms
4.1km West of center of Cola Beach
It is a spacious and comfortable cottage with a main bedroom and bathroom en-suite (shower only). Also a lounge / dining room and kitchenette. The lounge has TV and a full, double-bed-size sleeper couch.
---
Cola Beach
Cola Beach is a suburb of Sedgefield and rises up from the dunes offering exquisite views over Myoli beach, Gerickes Point and the valley. The beach itself is one of Sedgefields five beautiful beaches, which all run into each other starting at Swartvlei Beach in the west to Platbank in the east. Even in peak season the beach never gets crowded and at low tide, its easy to walk the 6 km stretch. Access to Cola Beach beach is via a long boardwalk with a decent viewpoint and bench at the top. Rock and surf fishing is a popular activity, with a number of good spots at rocky points towards Platbank and Groenvlei. The beach is a popular beach to fish off and eastwards up to Platbank at Groenvlei, there are several rocky outcrops to fish from. But visitors should be careful of high waves that can sweep the unwary off the rocks in a flash, it has happened and more than once!

A big attraction in the area are the fossilised sand dunes. At the furthest end of Swartvlei beach is Gerickes Pointwhich juts out into the ocean. It reveals some amazingly weathered sandstone cliffs which are in effect fossilised dunes! Thse dunes Extend from Kaaimans River in the east to Brenton-on-Sea in the west, and form borders on both sides of Sedgefield. In some places they look less like dunes and more like buttresses standing resolute and spectacular, This is where the young dune which is only 6 million years old, with little soil development or shrub cover, exposes the much older calcified dune that is over 120 million years old, eroded now into steep cliffs by wind, water and sand erosion. The dunes were originally formed over 2 million years ago and were central to the development of the coastal lakes of the Garden Route region. These dune cliffs along Sedgefield beaches are some of the highest on South Africas coastline and at sunset their weathered forms offer some magnificent photographic opportunities as they change colour from golden yellow to deep rich ocre.