Heritage Square
The Heritage Square is a beautiful are in central Cape Town in South Africa. It is alive with people, new cars, old buildings which have been beautifully restored and it all works together. The atmosphere is trendy cosmopolitan and this is where people come to unwind and relax with friends and family. What was almost destined to be a demolition site has become this stunning and very popular Heritage Square. A lot of hard work went into this and fortunately the battle of preservation was won by the passionate public who opposed the development.
The Cape Town Heritage Trust was established in 1987. Fourteen properties were donated by the City Council and after lengthy negotiations; the restoration of the block was on its way. Partnerships were made and working side by side with the developer, the Heritage Trust restored all the associated outbuildings and warehouses as well.
When you visit the Heritage Square, you will understand the beauty of it. The hotel boasts fifteen bedrooms and superb restaurants are to be found on the block as well as a variety of retail outlets, offices and many more. Take a glimpse into what Cape Town was like almost two hundred years ago, walk through the Square and enjoy the vibe.
Nearby Listings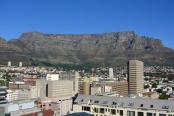 0.4km South East of center of Heritage Square
Fully furnished, including DStv and broadband connection. Serviced once a week. Secure parking, swimming pool, and gym in building. Suited for business travellers and holiday makers alike. Available for holiday rental/short term let. Luxury 16th ...
0.6km North of center of Heritage Square
The first impression of this double volume 2 bedroom penthouse apartment is of opulence, combine this with a view of trendy De Waterkant's trade district and you have a perfect balance of luxury and urban living...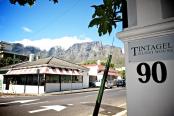 Sleeps: 11 in 6 units/rooms
From
R 855,00
Per unit, per night.
1.1km South West of center of Heritage Square
Tintagel is an elegant, well managed Victorian guesthouse, situated just off Kloof Street, Gardens in Cape Town. We are known for outstanding hospitality, convenient location and charming ambience.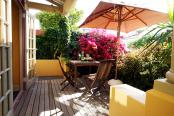 1.2km South of center of Heritage Square
Silver Lattice is a true 'home from home' with charming self catering apartments, centrally situated in the historical heart of Cape Town, close to the famous "Company Gardens".
Sleeps: 11 in 5 units/rooms
From
R 680,00
Per unit, per night.
1.2km South East of center of Heritage Square
Six on Scott Guesthouse.Centrally located in the heart of cosmopolitan Gardens / Cape Town. The five individually designed guestrooms together with comfortable beds and their own special flair, offer all visitors a good nights sleep.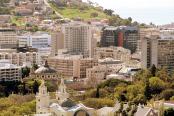 From
R 750,00
Per unit, per night.
1.4km South of center of Heritage Square
Hear the sound of the Noon Gun everyday from this newly renovated self catering studio apartment with up market finishes and fittings.This wonderful unit sleeps two persons privately as well as having a double sleeper couch which can accommodate...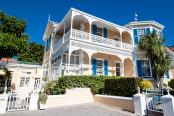 Sleeps: 14 in 7 units/rooms
From
R 1 560,00
Per unit, per night.
1.4km South West of center of Heritage Square
Situated against Cape Town's most famous backdrop, Table Mountain, lies The Walden House built in 1900. There are seven beautifully designed en-suite rooms, suited to our unique look and feel, that offer unique privacy.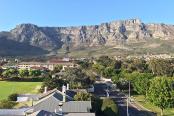 1.5km South of center of Heritage Square
15 on Upper Orange provides self catering apartment accommodation in Gardens, Cape Town. Offering an outdoor pool and views of the sea, the luxury self catering units of 15 Upper Orange Road in Gardens, Cape Town provide the perfect base from which to exp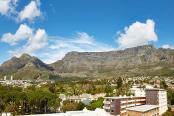 1.5km South of center of Heritage Square
Mount Sierra apartments offers self catering accommodation in Gardens, Cape Town. Located in the heart of Cape Town it will delight you with its numerous award-winning restaurants, galleries, shops and tourist sites. While staying at Mount Sierra you will
1.5km South of center of Heritage Square
The 9 On Camp Villas offer an elegantly furnished self-catering accommodation in the historic suburb of Gardens in Cape Town, nestled against the foothills of Table Mountain. Whether you are a tourist visiting Cape Town's top attractions or a business tra