Designer Festive Market, Cape Town

2011 will see Cape Town hosting its third annual Designer Festive Market in conjunction with the Evangelical Lutheran Churchs Annual carols by candlelight. The events will be jointly hosted by the historic Evangelical Lutheran Church (which predates 1780), the oldest operating church in Cape Town, and The Freeworld Design Centre. This combined event will take place from 14 to 16 December at the Freeworld Design Centre courtyard, along Cape Towns FanWalk. The church itself will host its popular annual Carols by Candlelight, which is a nondenominational event, on the evening of 14 December (Carols by Candlelight starts at 8pm and runs for about 90minutes) and visitors to the market will be able to enter the church from the courtyard where all faiths are welcome to attend the carols. Entrance to both the market and the carols is free of charge and the market will run for a further two days after the opening carols event, and is in aid of the churchs childrens home.

Designer exhibitors, which include Heartworks, Heath Nash and Clementina van der Walt were all hand-picked by Lauren Shantall, Head of the Freeworld Design Centre, and formerly curator and manager of the Design Indaba Expo. In addition to the exquisite handmade goodies on offer, there will be a host of food offerings and the Jacques Erasmus Hemelhuijs cafe will be open for the duration of the market. This event forms part of WalkCapeTown, a post-World Cup initiative, which aims to re-energise the Fan Walk through public events and ultimately enhance the cultural life of the city.

The Designer Festive Market will be open on Wednesday 14 December from 15:30 to late, and coincides with Carols by Candelight at the Evangelical Lutheran Church. The market will also be open on Thursday 15 December from 10:30 to late (as the 16th is a public holiday) and on Friday 16 December from 10:30 to late.

The Freeworld Design Centre can be found at 71 Waterkant Street, on the fanwalk. It is nestled between the Dutch embassy, the Evangelical Lutheran Church, the Gold Museum and Mikes Sports on Strand Street. Between Freeworld Design Centre and the church is a wonderful courtyard with lovely fountains, trees and potted plants, as well as garden furniture (benches, tables and seats) by Hope, and some built-in benches. There is direct access to the church for Carols By Candelight from the courtyard and security officers will be in attendance.

For more information and future dates please contact:
Curatorship: Lauren Shantall
Mob: +27-72-6151560
Event Management: Zurita Moore
Mob: +27-83-5739943 Or Kim Govender
Mob: +27-82-9508282

Directions from Cape Town International Airport to the Freeworld Design Centre
Take the N2 to Cape Town. When the freeway starts to split into De Waal Drive (the road nearest the mountain) and Eastern Boulevard (nearest the sea), take the Eastern Boulevard all the way into town. The Eastern Boulevard merges into Buitengracht Street. Travel straight up Buitengracht Street toward Table Mountain until you see a pedestrian bridge just before the intersection of Buitengracht and Strand Street. The Freeworld Design Centre is the grey and maroon building on your left, at the foot of the bridge. At the traffic lights turn left into Strand Street and first left into Bree Street where you are able to park. The Freeworld Design Centre is along the Fan Walk.
Nearby Listings
0.4km North West of center of Designer Festive Market, Cape Town
The first impression of this double volume 2 bedroom penthouse apartment is of opulence, combine this with a view of trendy De Waterkant's trade district and you have a perfect balance of luxury and urban living...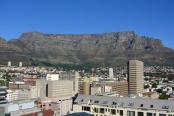 0.5km South East of center of Designer Festive Market, Cape Town
Fully furnished, including DStv and broadband connection. Serviced once a week. Secure parking, swimming pool, and gym in building. Suited for business travellers and holiday makers alike. Available for holiday rental/short term let. Luxury 16th ...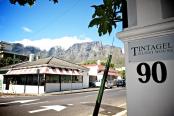 Sleeps: 11 in 6 units/rooms
From
R 855,00
Per unit, per night.
1.3km South of center of Designer Festive Market, Cape Town
Tintagel is an elegant, well managed Victorian guesthouse, situated just off Kloof Street, Gardens in Cape Town. We are known for outstanding hospitality, convenient location and charming ambience.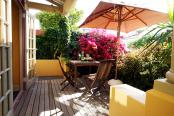 1.4km South of center of Designer Festive Market, Cape Town
Silver Lattice is a true 'home from home' with charming self catering apartments, centrally situated in the historical heart of Cape Town, close to the famous "Company Gardens".
Sleeps: 11 in 5 units/rooms
From
R 680,00
Per unit, per night.
1.4km South of center of Designer Festive Market, Cape Town
Six on Scott Guesthouse.Centrally located in the heart of cosmopolitan Gardens / Cape Town. The five individually designed guestrooms together with comfortable beds and their own special flair, offer all visitors a good nights sleep.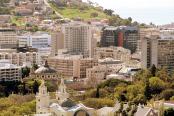 From
R 750,00
Per unit, per night.
1.6km South of center of Designer Festive Market, Cape Town
Hear the sound of the Noon Gun everyday from this newly renovated self catering studio apartment with up market finishes and fittings.This wonderful unit sleeps two persons privately as well as having a double sleeper couch which can accommodate...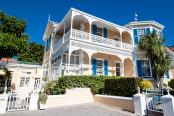 Sleeps: 14 in 7 units/rooms
From
R 1 560,00
Per unit, per night.
1.6km South of center of Designer Festive Market, Cape Town
Situated against Cape Town's most famous backdrop, Table Mountain, lies The Walden House built in 1900. There are seven beautifully designed en-suite rooms, suited to our unique look and feel, that offer unique privacy.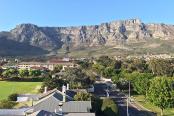 1.7km South of center of Designer Festive Market, Cape Town
15 on Upper Orange provides self catering apartment accommodation in Gardens, Cape Town. Offering an outdoor pool and views of the sea, the luxury self catering units of 15 Upper Orange Road in Gardens, Cape Town provide the perfect base from which to exp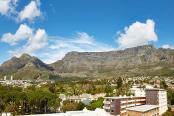 1.8km South of center of Designer Festive Market, Cape Town
Mount Sierra apartments offers self catering accommodation in Gardens, Cape Town. Located in the heart of Cape Town it will delight you with its numerous award-winning restaurants, galleries, shops and tourist sites. While staying at Mount Sierra you will
1.8km South of center of Designer Festive Market, Cape Town
The 9 On Camp Villas offer an elegantly furnished self-catering accommodation in the historic suburb of Gardens in Cape Town, nestled against the foothills of Table Mountain. Whether you are a tourist visiting Cape Town's top attractions or a business tra