Showing 1 to 10 of 10 results
Nearby Listings
From R 500,00
Per person, per night sharing.
1.7km South West of center of Atholl
Inanda's First B & B is a superb guest house situated in a tranquil, tree lined avenue in Illovo which is one of Sandton/Johannesburg's exclusive suburbs. The guest house is within close proximity to some of the most popular office and shoppin
Sleeps: 4 in 2 units/rooms
From R 400,00
Per person, per night sharing.
3.8km South West of center of Atholl
La Bougain Villa is an elegant Bed and Breakfast in a quiet peaceful garden setting in the heart of Johannesburg's northern suburbs. Holiday makers and business executives are most welcome.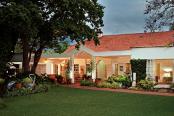 Sleeps: 8 in 4 units/rooms
From R 750,00
Per person, per night sharing.
4.5km South of center of Atholl
Cotswold Gardens situated in the beautiful treed suburb of Saxonwold Johannesburg. Beautiful garden, a large sparkling swimming pool, with free standing sculptures and a variety of contemporary art inside the house.
From R 565,00
Per person, per night sharing.
5.1km North of center of Atholl
Acacia House Executive Suite is an exclusive private suite, comprising accommodation for a single business professional or a couple. Situated in Kelvin, a peaceful boomed suburb of Sandton, Acacia House is close to Sandton...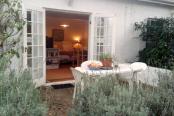 Sleeps: 6 in 3 units/rooms
From R 425,00
Per person, per night sharing.
5.2km South West of center of Atholl
6 on Sixth Bed & Breakfast is conveniently situated in the up-market Johannesburg suburb of Parktown North.
From R 650,00
Per unit, per night.
5.5km South West of center of Atholl
Self catering accommodation in Parkhurst, Johannesburg. Including office area and within walking distance restaurants, shops and pubs. A sports club is on the boundary of the establishment.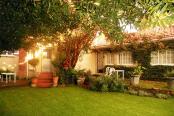 6.1km South of center of Atholl
Forest Town Guest Cottages situated in Forest Town in Johannesburg. These attractively and comfortably furnished villas are self-contained, separate and private, 1- and 2-bedroom villas to suit families, the business traveller and tourists.
From R 715,00
Per person, per night sharing.
6.1km North of center of Atholl
Nestled in the leafy Northern Johannesburg suburb of Gallo Manor, a lodge of distinction and style awaits you. Situated on the prestigious Johannesburg Country Club Golf Course minutes away from the heart of Sandton.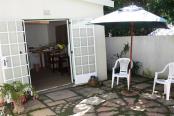 6.4km South of center of Atholl
Nestled in the leafy suburb of Forest Town, in a quiet and secure cul-de-sac with 24 hour security guards. Friendly and warm comfort offered by Annie and Chris Challis - this is your home away from home.
From R 1 297,50
Per person, per night sharing.
6.4km North West of center of Atholl
The Syrene is a friendly, professionally run four star boutique hotel featuring the luxury of business class travel. As the name suggests our guests will experience a quiet, private and tranquil setting offering best in class accommodation and personalize
---
Atholl
Tucked away in the trendy and elite Gauteng suburb of Sandton you will find Atholl. Atholl itself is an upmarket suburb in Johannesburg which is home to beautiful hotels, art galleries as well as world class restaurants and business centres.

Atholl was named after a former district in the Scottish Highlands, which is now part of the Perth and Kinross council area, as many other places in South Africa are. Atholl Square is one of Sandtons convenient neighbourhood centres. The centre is situated on Katherine Street, and is popular with shoppers, visitors and food lovers wanting to shop, socialise and dine in the open-air piazza setting. With an hour and a half of free parking, a visit to Atholl Squares stunning centre is a refreshingly quick and easy way to do food and grocery shopping and allows shoppers to spend more time in their Mecca.

So if you have to choose between shopping, feasting or relaxing in superb spas, there will definitely be something here for you. You will be spoilt for choice with excellent eateries, including some of the areas latest restaurants, and gorgeous coffee shops along the tree lined streets.

Atholl is an opulent area and everything that is on offer here is only of finest quality.