Franschhoek Oesfees
Franschhoek Oesfees
The Franschhoek Oesfees is an annual event which takes place at Solms-Delta Wine Estate in Franschhoek in the Western Cape in South Africa.

This great event is truly an authentic festival and brings together the farm workers, wine producers and music lovers. The day is filled with festivities and fun from 9am to 9pm. The Oesfees celebrates the hard work of the valley's farm workers and also welcomes and celebrates the year's harvest. Throughout the year many have worked hard in the vineyards and cellars and this brings joy and celebration to those who made the year's harvest a success. This annual event attracts amateur and professional artists from all around South Africa to entertain thousands of visitors with great Cape rural music, Cape Jazz and Boeremusiek to mention only a few.
There also offers some local food favourites such as Breyani, braai bord, snoek en Patat and afal. Some of the local sweet foods will also be welcomed such as pannekoek (pancakes), hertzoggies, malva and melktert. You do not want to miss out on this local spread.
The atmosphere is electric with a great line-up to keep all locals and visitors entertained from popular David Kramer, Theuns Jordaan, Chris Chameleon, Emo Adams, Hot Water and many more great South African Artists as well as the local bands from the Solms-Delta.

The Oesfees started five years ago by academic and social reformer Mark Solms and philanthropist and music lover Richard Astor, as a performance extension of the Solms-Delta-based Music van de Caab project which aims to preserve the diverse heritage in the music field of the rural Cape.

This event is well organized and very popular amongst locals. Invite your friends and family to join in the fun, music and laughter. Mark this date on your calendar, you won't be disappointed.

For more information visit www.solms-delta.co.za or contact +27(0)21-874-3937.
Accommodation Near Franschhoek Oesfees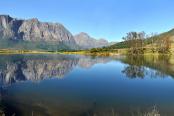 2.1km South of Franschhoek Oesfees
Boschendal is a picturesque 300 year old farm in the Franschhoek Valley known for its award-winning wines. Boschendal Accommodation comprises of a number of historical cottages that have been renovated to offer guests an opportunity to experience the Bosc
Direct Enquiry
Call Direct
6.6km North West of Franschhoek Oesfees
Step inside a space created and styled to achieve the perfect balance of timeless luxury and comfort. Filled with sultry designer accessories to energise and welcome you after a long day of 'Live, Work and Play'.
Direct Enquiry
Call Direct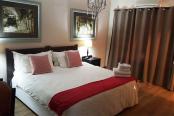 7.5km North West of Franschhoek Oesfees
Tweespruit is situated on 40 hectares of privately owned land between the 2 famous golf courses in Paarl. Our comfortable cozy Self Catering cottage offers you all necessities...
Direct Enquiry
Call Direct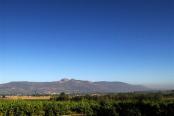 8.3km North of Franschhoek Oesfees
This charming 1800's self catering farmhouse Hartebesskraa,l is nestled at the foot of the Klein Drakenstein Mountains in the heart of the winelands. Situated between Paarl and Franschhoek in western Cape.
Direct Enquiry
Call Direct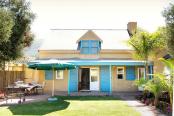 Sleeps: 6 in 2 units/rooms
9.4km East of Franschhoek Oesfees
Heuwelsig Cottages is situated on a working wine farm, surrounded by lush vineyard, orchards and scenic landscapes, just 5 km from the well-known village of Franschhoek, about an hours drive from Cape Town.
Direct Enquiry
Call Direct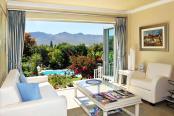 Sleeps: 8 in 4 units/rooms
9.9km North West of Franschhoek Oesfees
Alba House lies below the Paarl Mountain Nature Reserve for drives, walks and hikes, visit indigenous garden, second largest granite boulder in the world. Climb on top for unforgettable view of Table Mountain, Cape Town, the Boland area of the Winela
Direct Enquiry
Call Direct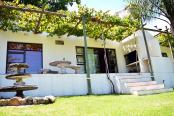 Sleeps: 24 in 6 units/rooms
11.9km West of Franschhoek Oesfees
In the Vineyard self catering cottages are situated on Uitkyk farm, a small family owned vineyard and olive farm, nestled at the foot of the Simonsberg mountains in Klapmuts, Stellenbosch. Enjoy the beauty and peace of nature that surrounds you.
Direct Enquiry
Call Direct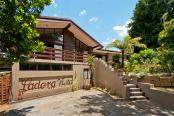 12.0km North West of Franschhoek Oesfees
Ladera-vista is nestled against Paarlberg offering panoramic views of the Paarl Valley and the Drakenstein Mountains. Five self-catering units in a rustic, country atmosphere that indulges the senses and rejuvenates even the most weary of minds.
Direct Enquiry
Call Direct
Sleeps: 34 in 10 units/rooms
12.1km East of Franschhoek Oesfees
Nestled in the foothills of the magnificent Franschhoek mountains, only a few minutes' drive from the village centre, is a beautiful boutique guest house known for its warm welcome, tangible tranquility and ambience geared to your comfort.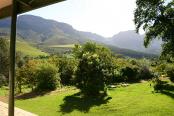 Sleeps: 19 in 4 units/rooms
12.2km South of Franschhoek Oesfees
The Kierie Kwaak Self Catering cottages are situated 4 km outside Stellenbosch on a farm in the beautiful, rustic Jonkershoek valley, which forms part of a World Heritage area.
Direct Enquiry
Call Direct