Burgers Park
Burgers Park
Burgers Park is located in the centre of Pretoria, South Africa. It was founded in the 1870's. The park covers 4 acres and has been declared a South African National Monument. It was named after the second President of the Transvaal, Thomas Francois Burgers and there is a statue of the President in the park.
The park is beautiful and is a relaxing area where locals and visitors enjoy an escape from the busy city lifestyle. Some of the structures in the park are quite spectacular. There is a fish pond which is the focal point of the park and a cast iron bandstand which has a Chinese pagoda style roof. This was made in Scotland and has been in the park since 1895. In the middle of the park there is a small pavilion with a refreshment kiosk. This pavilion was where they held a glamorous dinner to welcome home the prime minister of South Africa from England. There is a florarium which was built in 1974 and displays many plants from a variety of different climatic regions. Many of the trees and plants in the park were planted to commemorate important events. There is also a World War 1 monument which was built to honour those South African Scottish Regiment who died in the battle.

This is a beautiful area in Pretoria which you should visit if you live in the area or if you are visiting. The park is well kept and beautifully maintained. You will enjoy relaxing and be amazed at the beautiful structures there.
Accommodation Near Burgers Park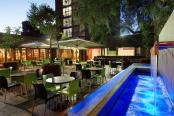 1.8km North East of Burgers Park
The Hotel 224 was established in 1987 and through the years it has become the leader in budget accommodation in Arcadia, offering the visitor exceptional service and quality at a fractional rate of other similar hotels
Direct Enquiry
Call Direct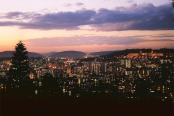 2.2km East of Burgers Park
Situated at the top of Muckleneuk Hill in Pretoria, at the end of a cul-de-sac and adjacent to a nature area, Legodimong Bed & Breakfast offers luxurious accommodation in a central location with spectacular views
Direct Enquiry
Call Direct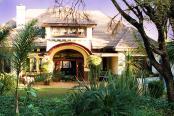 2.6km North East of Burgers Park
Come and feel right at home in the rich ambience of this charming Guesthouse, situated in Arcadia at 751 Park Street, on the T-Junction with Beckett Street.
Direct Enquiry
Call Direct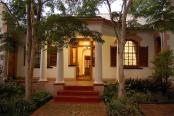 Sleeps: 30 in 13 units/rooms
2.7km North East of Burgers Park
Park Gables B&B offers elegant accommodation for up to 25 guests in Arcadia, Pretoria. Guests can relax in the enclosed private garden and receive visitors in our spacious lounge, where, in winter the crackling fire warms both body and soul.
Direct Enquiry
Call Direct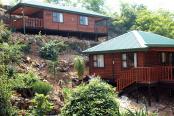 Sleeps: 8 in 3 units/rooms
2.9km North of Burgers Park
This new chalets built in 2009. the property is the perfect place for a relaxing holiday break in Pretoria. Close to the city centre, with a wide range of tourist attractions to keep you occupied throughout your stay.
Direct Enquiry
Call Direct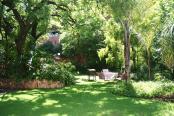 2.9km North East of Burgers Park
Oorkant Loftus Self-catering flatlets in Pretoria East: Situated opposite Loftus Versfeld sport stadium, in Clydesdale the "village in the city",
Direct Enquiry
Call Direct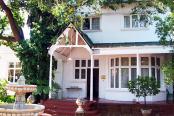 4.1km North East of Burgers Park
Birdwood is the only 5 star accommodation within walking distance from the Gautrain Station in Hatfield, 30 Embassies and Loftus Stadium. Twenty five suites provide a homely comfort for our guests. All rooms have en - suite bathrooms, satellite...
Direct Enquiry
Call Direct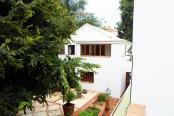 Sleeps: 10 in 4 units/rooms
4.6km East of Burgers Park
We are nestled in the heart of Waterkloof, and cater for the solitary traveler as well as for a family of four. Peaceful and private, the Self Catering flatlets offer a luxurious and relaxing atmosphere aimed at making your stay a memorable one.
Direct Enquiry
Call Direct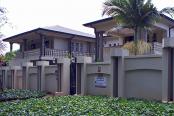 Sleeps: 19 in 9 units/rooms
4.8km North East of Burgers Park
Goodey's Guesthouse is situated in the beautiful Jacaranda-lined Amos Street in the tranquil suburb of Colbyn - one of Pretoria's oldest suburbs.Goodey's Guesthouse offers you six well equipped, stylish en-suite bedrooms...
Instant Booking
Direct Enquiry
Call Direct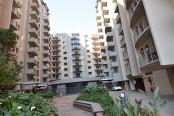 4.9km North East of Burgers Park
Choice of fully furnished bachelor, one bedroom and two bedroom (2 en suite bathrooms) self-catering units in Hatfield, Pretoria
Direct Enquiry
Call Direct