Expo4Brides
This wonderful event is an annual expo and is popular amongst locals and visitors from all around the country. Expo4Brides is held in Pretoria at the Pretoria Show Grounds, also known as Tshwane Event Centre. The expo will take place over two days from the 18th February 2012 to 19th February 2012. (Dates for 2013 are to be confirmed)

This expo is the biggest bridal expo in Pretoria and each year has been a great success. Growing bigger and better each year, with more to display and many more shows for the brides-to-be. You don't want to miss this event.

If you are engaged, this is the perfect event for you. There is so much to see and do and so many ideas for that perfect wedding day. There will be more than 100 specialists exhibiting products and services from photographers, videographers, jewellers, dresses, venues, flowers, cakes, gifts, music, accessories, car hire, honeymoon planners and much more. If it has to do with getting married, it will be there. You will definitely walk out of there with loads of fantastic, unique ideas to suit you personally. Spend time browsing and mingling with the professionals, getting great advice on the do's and don'ts.

Getting married is a once in a life time experience and you want it to be perfect. Mark these dates on your calendar and invite a friend, you won't be disappointed.

Entrance fee:
Adults - R50 (includes all exhibitions and fashion shows)
Children under 12 years old enter free

Show times:
Saturday 18th - 9am - 5pm
Fashion shows - 11am and 3pm
Sunday 19th - 9am - 5pm
Fashion shows - 11am and 3pm

There will be an exciting bridal competition with amazing prizes up for grabs. Entry forms will be available at the entrance. The event also offers safe and secure parking.

For more information about the shows and the competition contact Anne on 082-536-6323. For enquiries and exhibitions contact 012-365-2205.
Nearby Listings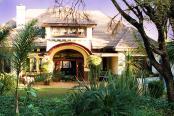 5.9km North East of center of Expo4Brides
Come and feel right at home in the rich ambience of this charming Guesthouse, situated in Arcadia at 751 Park Street, on the T-Junction with Beckett Street.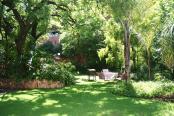 6.1km North East of center of Expo4Brides
Oorkant Loftus Self-catering flatlets in Pretoria East: Situated opposite Loftus Versfeld sport stadium, in Clydesdale the "village in the city",
6.3km South of center of Expo4Brides
Josie's Boutique Guesthouse is a luxurious, stylish guesthouse located in Centurion, which will charm guests with a sense for finer and elegant living.
6.4km South East of center of Expo4Brides
Bloemhoek is situated in the beautiful treed suburb Clubview in the heart of Centurion. Bloemhoek is set in a lush green garden in a quiet area. Our guests enjoy tranquility and relaxation under the cosy gazebo with view over our beautiful garden...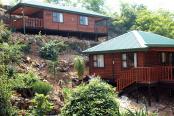 Sleeps: 8 in 3 units/rooms
6.4km North of center of Expo4Brides
This new chalets built in 2009. the property is the perfect place for a relaxing holiday break in Pretoria. Close to the city centre, with a wide range of tourist attractions to keep you occupied throughout your stay.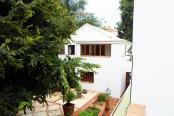 Sleeps: 10 in 4 units/rooms
From
R 495,00
Per person, per night sharing.
6.4km East of center of Expo4Brides
We are nestled in the heart of Waterkloof, and cater for the solitary traveler as well as for a family of four. Peaceful and private, the Self Catering flatlets offer a luxurious and relaxing atmosphere aimed at making your stay a memorable one.
Sleeps: 15 in 7 units/rooms
7.0km South East of center of Expo4Brides
Wilger Self Catering Guest is situated in a quiet and tranquil tree lined suburb of Hennopspark, Centurion, Gauteng. There are 4 self catering units available.
Sleeps: 14 in 2 units/rooms
7.0km South East of center of Expo4Brides
Olive House a self catering 2bedroom apartment is situated in a lovely green garden, with swimming pool on property in Centurion Pretoria. It offers warm hospitality and comfortable accommodation for the tourist, families or business
From
R 242,00
Per person, per night sharing.
8.0km South East of center of Expo4Brides
This luxury fully furnished three bedroom unit is a self-catering apartment located in Centurion on the corner of Von Willigh Ave and Lenchen Ave, close to all amenities.
From
R 1 376,00
Per unit, per night.
8.0km South East of center of Expo4Brides
This luxury fully furnished three bedroom unit is a self-catering apartment located in Centurion on the corner of Von Willigh Ave and Lenchen Ave, close to all amenities and just of the Krugersdorp (N1) highway making it a convenient, safe destination for