Labia Theatre

Situated at 68 Orange Street in the Gardens, Cape Town, lies the Labia Theatre, the oldest independent art-repertory cinema in the country. The Labia, originally an Italian Embassy ballroom, was opened by Dowager Princess Labia in May 1949 as a theatre for the staging of live performances. For the past twenty-nine years, it has been operating as a cinema on the alternative circuit appealing mainly to the more discerning viewer who enjoys its quality product and the charm of its old-world ambience. The Labia consists of four screens, a 176 seater, a 67 seater, an intimate 66 seater and the recent addition of the MNET Screen 4. Adding to the ambience, is a cosy coffee bar which offers a variety of home-made delicacies. A chocolate bar also caters for those preferring the popular sweets, coldrinks and popcorn.

The Labia Theatre invites you to enjoy quality movies at reasonable admission prices on their four characteristic screens at 68 Orange Street (Mnet Screen 4 is now equipped with Dolby Stereo sound) and on their additional two trendy screens in the nearby, upmarket, new Lifestyles Centre at 50 Kloof Street, Gardens.

In addition to a variety of restaurants, coffee bars and convenience shops, the Labia on Kloof is served by ample, secure, undercover parking (to park enter the Lifestyles Centre via Park Road). On Orange they provide patrolled parking and across the road at UCT (Rosedale entrance) a secure parking area.

The Labia is run by Ann and Ludi Kraus, Michael Berkel and Rose Nhlapo.

For more information please contact:
Tel: +27-21-4245927
Or email: theatre@labia.co.za

The Labia Theatre acknowledges the support of MNET and BASA in the creation of MNET Screen 4.
Nearby Listings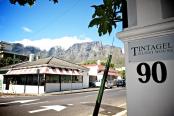 Sleeps: 11 in 6 units/rooms
From
R 855,00
Per unit, per night.
0.3km North West of center of Labia Theatre
Tintagel is an elegant, well managed Victorian guesthouse, situated just off Kloof Street, Gardens in Cape Town. We are known for outstanding hospitality, convenient location and charming ambience.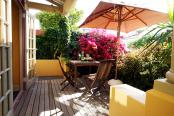 0.4km East of center of Labia Theatre
Silver Lattice is a true 'home from home' with charming self catering apartments, centrally situated in the historical heart of Cape Town, close to the famous "Company Gardens".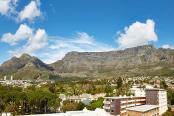 0.4km South of center of Labia Theatre
The one-bedroom, four sleeper apartments are perfect for couples with small children and have distant views of Table Mountain. The two- bedroom, six sleeper apartments are ideal for couples and family holidays, while the bedroom offers fabulous views of T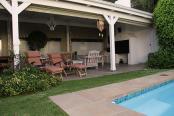 Sleeps: 18 in 5 units/rooms
From
R 1 350,00
Per unit, per night.
0.5km South of center of Labia Theatre
5 Camp Street Guesthouse & Self-catering is ideally situated in the central, trendy and historic suburb of Gardens, on the lower slopes of Table Mountain. Within easy walking distance of Kloof Street, with its vibey restaurant and café...
0.5km South of center of Labia Theatre
The 9 On Camp Villas offer an elegantly furnished self-catering accommodation in the historic suburb of Gardens in Cape Town, nestled against the foothills of Table Mountain. Whether you are a tourist visiting Cape Town's top attractions or a business tra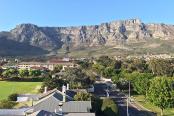 0.5km South East of center of Labia Theatre
Offering an outdoor pool and views of the sea, the Luxury Self Catering Units of 15 Upper Orange Road is set in Cape Town
Sleeps: 11 in 5 units/rooms
From
R 680,00
Per unit, per night.
0.7km East of center of Labia Theatre
Six on Scott Guesthouse.Centrally located in the heart of cosmopolitan Gardens/ Cape Town. The five individually designed guestrooms together with comfortable beds and their own special flair, offer all visitors a good nights sleep.
0.7km South West of center of Labia Theatre
Over the years, this classic establishment has earned an enviable reputation for relaxed and genuine hospitality. The skillful mix of Victorian, Art Deco and contemporary styles creates stylish yet homely accommodation.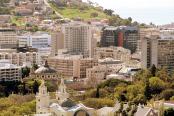 From
R 750,00
Per unit, per night.
0.8km South East of center of Labia Theatre
Hear the sound of the Noon Gun everyday from this newly renovated self catering studio apartment with up market finishes and fittings.This wonderful unit sleeps two persons privately as well as having a double sleeper couch which can accommodate...
0.8km South West of center of Labia Theatre
Surround yourself with the beauty of Table Mountain and Lion's Head, and put yourself in the perfect position to get to see everything that the Mother City has to offer, when you book a room at Hastings Hall.