Agatha Crocodile Ranch

Claiming to be one of the best attractions the Limpopo province has to offer, the Agatha Crocodile Ranch is definitely a must see while in this beautiful part of South Africa. Set on an Avocado pear farm just outside of Tzaneen, this picturesque setting is a perfect day out for those wanting to get up "up close and personal" with one of the worlds living legends, the Nile crocodile, but not exactly wanting to wrestle with them in the water. With over 220 Nile crocodiles in the park, it is not advisable to hop the fences and take a dip in the cool water. You may however choose to take the tour of the park and with the help of trained tour operators, feed the larger crocs and touch some of the babies.

The park was started by Milan and Blanka Darazs from Bratislavain 1978, only 9 years after they had immigrated to South Africa. Blanka bought her husband two baby crocs for his birthday and their passion and their park was born. Today the park stretches across this beautiful farm, with its predators basking the the African sun. "Rufus" is the big boy on the farm, he is about 49 years old and measures in at 4.2m long. Other crocodiles excluding the young ones range between 3m and 4.2m.

The park also organizes educational tours on request and includes a lecture room which can be booked out for conferences of up to 90 seats. There is a remarkable art gallery displaying works created by the local people in the area. Some of these arts and crafts are also available for purchase in the curio shop which also sells crocodile items and gifts as reminders of your trip to the Agatha Crocodile Ranch.

Agatha Crocodile Ranch also has the following crocodile meat for sale (when available): whole tails, sosaties, wors and fillets.
Nearby Listings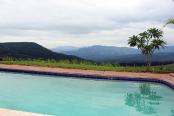 Sleeps: 14 in 6 units/rooms
3.4km South of center of Agatha Crocodile Ranch
Granny Dot's is set up in a warm and welcoming way, an ideal getaway for leisure travellers and jaded business executives. Within the guest house there's a choice of 4 double rooms and 2 outside rooms. All are...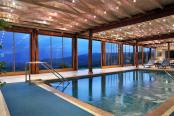 3.9km South East of center of Agatha Crocodile Ranch
Easily accessible from Gauteng, Coach House Hotel & Spa offers country style hospitality and comfort in tranquil settings. Internationally renowned, this gracious estate is situated on 560 hectares in the lush sub-tropical Letaba district of Limpopo.
7.7km North of center of Agatha Crocodile Ranch
Boskiep 2 is a convenient stopover or holiday base, an affordable self-catering flat for business travellers, sales representatives, tourists, etc.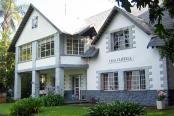 Sleeps: 100 in 10 units/rooms
From
R 1 300,00
Per unit, per night.
12.8km West of center of Agatha Crocodile Ranch
Stunning views from this three storey Manor House in the heart of Magoebaskloof. The house, of historic value, was built by Italian Prisoners of World War II and has been lovingly restored in keeping with the architecture and style of the period.
13.3km West of center of Agatha Crocodile Ranch
Glenogle Farm is a privately owned estate hidden amongst the pine plantations in the beautiful mountainous area of Magoebaskloof. This picturesque farm boasts horses, a magnificent dam stocked with trout as well as 2 Luxury self catering units.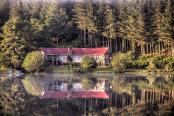 14.4km West of center of Agatha Crocodile Ranch
The house is scenically placed next to the Haenertsburg Trout Association's trophy dam with great views over the dam and indigenous forest. The house accommodates 6 adults and 2 young children, sharing with their parents in the master bedroom.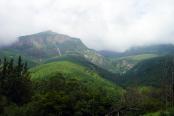 15.3km South West of center of Agatha Crocodile Ranch
Discover a magical place where mountain meets river and the spirit of adventure is born. Magoebaskloof Adventure Chalets' wooden chalets are in the indigenous forest on the edge of the Letaba Gorge with stunning views.
Sleeps: 28 in 8 units/rooms
From
R 450,00
Per unit, per night.
17.8km West of center of Agatha Crocodile Ranch
Cheerio Trout Fishing & Holiday Resort is situated in the beautiful Cheerio Valley. Sleeps from 28 - 33 guests.
19.5km South West of center of Agatha Crocodile Ranch
L'Orange one of the oldest houses in Haenertsburg. It was built back in the early 1960s. Karen Boyum (a humanitarian and founder of Thusanang) and two friends, bought the property in 1968. Karen is one of Haenertsburg Village's valuable, "old stock." Kare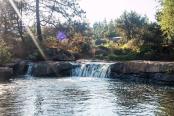 20.1km West of center of Agatha Crocodile Ranch
Zwakala River Retreat is situated on a privately owned farm in the beautiful Magoebaskloof Mountains in the Limpopo Province. Our accommodation includes cosy cottages, a guest house and a private camp site located next to a tranquil river in the mountains