SAS Assegaai Museum
SAS Assegaai Museum

On 10 February 1967, after nearly two years of negotiations, an order was placed with the French Government to provide three Daphne class submarines in addition to providing the training and infrastructure to run and maintain them. The first of these submarines, the SAS Maria van Riebeek (S97), was launched on 18 March 1969 - the date accepted as being the birth of the SANs submarine service. The second boat was the SAS Emily Hobhouse (S98), and the last of the three, the SAS Johanna van der Merwe (S99). In 1999 the three boats were renamed SAS Spear, SAS Umkhonto and SAS Assegaai respectively. In 2003, the SAS Spear was cut up for scrap, followed by the SAS Umkhonto in 2008 while SAS Assegaai has been preserved as a museum exhibit. Currently she is preserved as a floating museum but will be preserved ashore at the Naval Museum by 2013.

The SAS Assegaai is a decommissioned Daphne Class French built diesel-electric submarine which is now open to the public 7 days a week from 10h30 - 15h00. She is 58m long and had a complement of six officers and 45 senior and junior ratings. Fitted with 12 x 550mm torpedo tubes, she could also carry sea mines. It is amazing the technology on board that was developed by South Africans during the Apartheid era 30 yrs ago. Tickets can be purchased from HGTS Tours, the official service and transport provider to the SA Naval Museum, at Simons Town Railway Station. This is the only Submarine Museum in Africa and definitely worth visiting. Admiral Arne Soderlund and his team of ex-submariners will share their experiences with visitors during the 1 hour tour of the submarine. Photographs may be taken inside and outside the submarine.

The Assegaai museum submarine gives those who have never been on a submarine the opportunity to experience life in a submarine and its intricacies, albeit for a brief visit. All tours are conducted by experienced volunteer guides who explain life aboard as well as how the boat was run and how the systems work. The interior has been perfectly preserved and one is able to see and experience all its equipment in the cramped setting - for example, the tiny galley. One also get to experience the feeling of being in a boat underwater. An explanation is also given of how the submarine dives and how it surfaces at sea and you get to know many interesting facts about submarines. One of the more fascinating aspects being the generation of fresh air for the crew when dived.

Be warned: this vessel was designed and built as a deadly warship. She is compact and filled with machinery. She was not designed for visitors. Passages are narrow and you need to be careful where you step. Ensure that children do not fiddle with switches or equipment because some valves control water ballast systems, and high voltages are present in equipment.

As the museum is in the Naval Dockyard, access is only by a scheduled bus service from the station with a pick-up point at Jubilee Square (113 St Georges Street, Simons Town)

Booking should be done at the HGTS office at Simons Town station or the Stadco office on Jubilee Square.

For more information and bookings please contact:
Tel: +27-21-7865243
Or email: aladdin@hgtstours.com
Accommodation Near SAS Assegaai Museum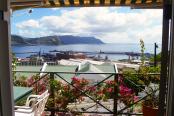 0.7km South of SAS Assegaai Museum
A beautiful townhouse above the Naval Harbour in Simonstown. The panoramic view is spectacular. You can look down onto the harbour, yacht club, and out to Glencairn, Kalk Bay and Gordon's Bay. In fact a clean sweep of the entire bay...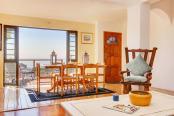 0.7km South East of SAS Assegaai Museum
Welcome to Harbour Lights where sandy footsteps ensure that guests are at home! The house has magnificent Indian Ocean and False Bay views and overlooks the South African Navy's working Harbour, an easy walk to Boulders Beach famous...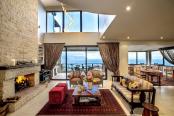 Sleeps: 21 in 9 units/rooms
0.8km South East of SAS Assegaai Museum
Custom built on the mountainside in historical Simon's Town, award-winning 4-star Mariner Guesthouse offers breathtaking sea views across False Bay. We are within walking distance of restaurants and beaches, and pride ourselves on offering style, comfort
1.1km South East of SAS Assegaai Museum
The cottage has an open plan lounge-dining area leading onto a wooden deck. There are excellent sea views from the kitchen and deck. There are 3 bedrooms. The main bedroom has a queen size bed and en-suite; the second bedroom has a double bed and ...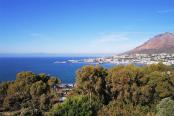 1.7km West of SAS Assegaai Museum
This self-catering apartment is a perfect holiday retreat! It is located in a tucked-away tranquil complex with lovely gardens. The sea view is breath taking. Both bedroom and lounge have access to the balcony and enjoy 180 degree sea view.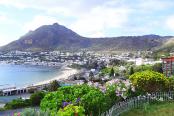 1.7km West of SAS Assegaai Museum
Bay Splendour, nestles in a quiet cul-de-sac only ten minutes walk from the old world charm of Simon's Town, South Africa's premier naval station. A coastal gem of peace and tranquillity, Bay Splendour has a spacious open-plan lounge and kitchen...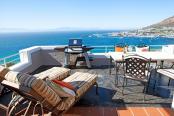 1.8km West of SAS Assegaai Museum
Following on the great success of San's Place in Umdloti on the KZN North Coast, San has opened a penthouse situated in historic Simonstown on the Cape Peninsula. Simonstown is situated on the False Bay coast of the warm Indian Ocean...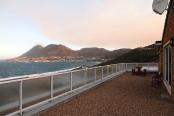 2.4km North West of SAS Assegaai Museum
Fully equipped seafront flatlet, additional rooms, honeymoon suite and entire complex available on request. The entire complex can accommodate up to 12 people if necessary. Amazing mountain and sea views, secure parking, DStv, playground equipment...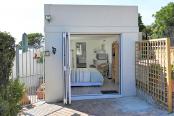 2.5km South East of SAS Assegaai Museum
Relax in the peaceful surroundings that this lovely sunny and light studio cottage offers. Enjoy sitting outside on the deck, light a barbecue while sipping on a glass of wine. Be mesmerized by the sea views. Great for couples, individuals, and business p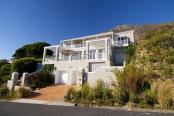 2.7km South East of SAS Assegaai Museum
Luxury holiday home with stunning sea views of False Bay; 2 minutes walk to beach; 1 km from Boulders Penguin Beach; sleeps 6; beautifully furnished, fully equipped, all mod cons; satellite TV; free Wi-fi; superb patio for outdoor entertainment...