Spring Splash
Spring Splash

And they say the best things in life are free, well this is one of those rare moments where this can be proven, a moment which repeats itself once each year in the False Bay town of Fish Hoek. But it is not a moment or an experience for the faint hearted, but rather one for the bold and courageous, its a beach outing where shape, size or age doesnt play a role, its the Spring Splash at Fish Hoek Beach. One thing we know all to well, especially in South Africa is mother nature doesn't always play by the rules, so whether its a beautiful sunny day or a cold wet one, no one seems to inform mother nature that she should turn the water temperature up for spring as brave participants line the shore to take the plunge into the icy water to celebrate the beginning of spring. If laughter warms the soul, then at least the Spring Splash will give you a good dose, as the days events are sure to bring a smile to many a face. Some of the events which have been organised in the past as part of the festivities have included the attempt to do the worlds longest Line Dance with music and dancing, sand building competitions, kiddies Treasure Hunts, Karaoke singing competitions and generally a good time had by all. The annual Spring Splash is held on Fish Hoek beach on the Sunday closest to the 1 September each year to celebrate spring on the Cape Point Route, when at exactly 15:00, the signal sounds and the mad dash into the water begins.

So for all you brave souls out there, its time to start having those cold water showers, because it's training time for the annual Fish Hoek Spring Splash.
Accommodation Near Spring Splash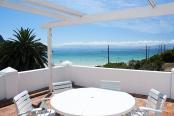 0.2km South of Spring Splash
Come and stay in one of the original farm buildings in Fish Hoek, within a stone's throw of the beach.This self Catering Apartment provides spacious, well-appointed, up-market accommodation with magnificent views across False Bay.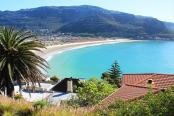 0.4km South East of Spring Splash
Aqua Aura in Fish Hoek is a stylish, neat and luxurious self catering beach apartment with panoramic views of the ocean, beach, mountain and night lights.
Sleeps: 14 in 6 units/rooms
0.4km West of Spring Splash
The villa boasts 6 spacious en-suite rooms named according to the direction they face. While each room has its own special attributes all rooms have Posturepedic beds, 100% percale cotton linen and down duvets. All the bathrooms have heated towel ...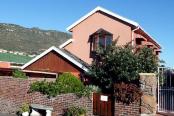 0.5km North West of Spring Splash
UPSTAIRS @ No. 42 is a real home from home with beautiful mountain views and conveniently appointed for a relaxing break. Drive into secure parking right at the entrance. Up the stairs you will find a lounge-dining-kitchen area - fully equipped with TV &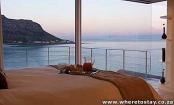 0.5km South West of Spring Splash
Blue Yonder enjoys one of Fish Hoek's most enviable locations. Ideally situated on the mountain slope, these self catering apartments combine luxurious holiday accommodation with breathtaking views of the beach and sea. Fish Hoek beach offers exce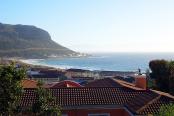 0.5km South West of Spring Splash
On the side of the Fish Hoek mountain our guest flat has fabulous views overlooking the sea and beach, and across the bay to the Hottentots Holland Mountains.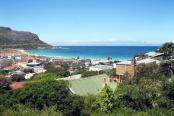 0.6km South West of Spring Splash
A Summer Place offers you 3 lovely well equipped Self Catering Holiday Apartments in Fish Hoek, Cape Town. We can accommodate 14 people in total.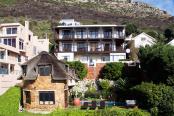 Sleeps: 20 in 6 units/rooms
0.6km South East of Spring Splash
Under New Management, A Whale of a Time is now owned by Archie Theunissen and Ivan York, two business partners who are committed to ensuring that your stay at A Whale of a time is a memorable one!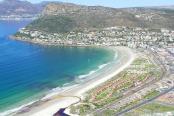 0.6km North of Spring Splash
>Cottage 18 located on Fish Hoek beach is a small 2 bedroomed cottage that can sleep a maximum of 4 people. There are two equal-sized bedrooms: the first bedroom has a double bed, and the second has two single beds. It has an open plan kitchen...
0.6km North of Spring Splash
Cottage 66 located on Fish Hoek beach is a large 3 bedroomed cottage that can sleep a maximum of 6 people. Each bedroom has two single beds. It has a large lounge/dining room, and a hatch through to a separate kitchen with a washing machine, a full