Showing 1 to 4 of 4 results
Nearby Listings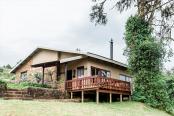 45.8km North East of center of Polokwane
Mountain Fly Fishing self catering cottages offers you an ideal opportunity of getting away from the stress of everyday life and unwinding in a relaxed and beautiful environment. In Haenertsburg area of the Limpopo Province.
Direct Enquiry
Call Direct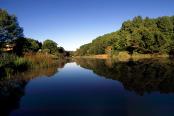 Sleeps: 57 in 17 units/rooms
From R 650,00
Per unit, per night.
47.7km East of center of Polokwane
Silver Mist's 8 self-catering chalets of different sizes are nestled in the mountains overlooking one of three well stocked catch and release dams so don't forget your fishing equipment! A game fence with a variety of game encloses the farm. There are twe
Direct Enquiry
Call Direct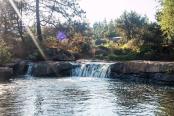 From R 150,00
Per person, per night sharing.
47.9km North East of center of Polokwane
Zwakala River Retreat is situated on a privately owned farm in the beautiful Magoebaskloof Mountains in the Limpopo Province. Our accommodation includes cosy cottages, a guest house and a private camp site located next to a tranquil river in the mountains
Instant Booking
Direct Enquiry
Call Direct
Capricorn Self Catering House, Cottage, Chalet Accommodation
Polokwane Accommodation Categories
Self Catering House, Cottage, Chalet Accommodation
Polokwane Special Accommodation Categories