Delta Draf
Delta Draf
The Delta Draf is an annual event which takes place in Franschhoek on the Soms-Delta Wine Estate in the Western Cape, South Africa. The event took place on the 28th April 2012. (Dates for 2013 are to be confirmed)

This race is an off road route and is well organised by the Dwars River Valley Athletics Club. The route offers some of the Cape's most spectacular scenic views along the way with majestic mountains and vineyards to mention only a few.

The whole family is invited to take part in the event and enjoy the festivities. There is a 10km route and a 5km fun run. Medals will be awarded to all finishers. There will also be a number of spot prizes throughout the day with live music to add to the great atmosphere.

Be sure to mark this event on your calendar, you won't be disappointed. Invite the whole family and bring along some friends.

For more information on entries and race starting times visit www.solms-delta.co.za or contact +27(0)21-874-3937.
Accommodation Near Delta Draf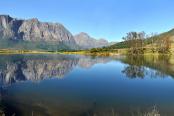 2.1km South of Delta Draf
Boschendal is a picturesque 300 year old farm in the Franschhoek Valley known for its award-winning wines. Boschendal Accommodation comprises of a number of historical cottages that have been renovated to offer guests an opportunity to experience the Bosc
Direct Enquiry
Call Direct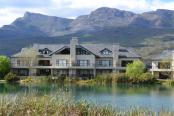 Sleeps: 12 in 2 units/rooms
4.3km North West of Delta Draf
Pearl Valley Golf Estate in Franschhoek, is conveniently situated, offering visitors a short travelling distance to both the busy and trendy Cape Town central but similarly close enough to the lavish regional winelands.
Instant Booking
Direct Enquiry
Call Direct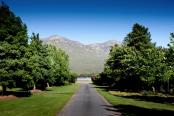 7.5km North West of Delta Draf
Tweespruit is situated on 40 hectares of privately owned land between the 2 famous golf courses in Paarl. Our comfortable cozy Self Catering cottage offers you all necessities...
Direct Enquiry
Call Direct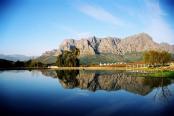 Sleeps: 34 in 13 units/rooms
7.7km South West of Delta Draf
Zorgvliet's warm and welcoming country lodge caters for the needs of every individual with exceptional attention to detail. This lodge offers guests an opportunity to truly experience the unique personality of the Stellenbosch winelands, from serv...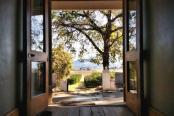 8.3km North of Delta Draf
This charming 1800's self catering farmhouse Hartebesskraa,l is nestled at the foot of the Klein Drakenstein Mountains in the heart of the winelands. Situated between Paarl and Franschhoek in western Cape.
Direct Enquiry
Call Direct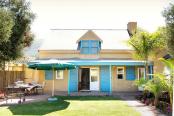 Sleeps: 6 in 2 units/rooms
9.4km East of Delta Draf
Heuwelsig Cottages is situated on a working wine farm, surrounded by lush vineyard, orchards and scenic landscapes, just 5 km from the well-known village of Franschhoek, about an hours drive from Cape Town.
Instant Booking
Direct Enquiry
Call Direct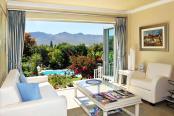 Sleeps: 8 in 4 units/rooms
9.9km North West of Delta Draf
Alba House lies below the Paarl Mountain Nature Reserve for drives, walks and hikes, visit indigenous garden, second largest granite boulder in the world. Climb on top for unforgettable view of Table Mountain, Cape Town, the Boland area of the Winela
Direct Enquiry
Call Direct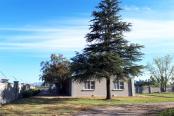 11.5km North West of Delta Draf
Hamlin Country Cottage is a spacious three bedroomed self catering establishment situated in Paarl and close to KWV Cellar, Nederburg Wines, and Fairview Winery & Cheese.
Direct Enquiry
Call Direct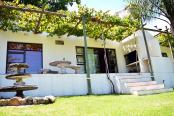 Sleeps: 24 in 6 units/rooms
11.9km West of Delta Draf
In the Vineyard self catering cottages are situated on Uitkyk farm, a small family owned vineyard and olive farm, nestled at the foot of the Simonsberg mountains in Klapmuts, Stellenbosch. Enjoy the beauty and peace of nature that surrounds you.
Direct Enquiry
Call Direct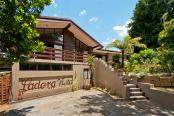 12.0km North West of Delta Draf
Ladera-vista is nestled against Paarlberg offering panoramic views of the Paarl Valley and the Drakenstein Mountains. Five self-catering units in a rustic, country atmosphere that indulges the senses and rejuvenates even the most weary of minds.
Direct Enquiry
Call Direct