Synergy Live
Synergy Live
The Synergy Live is an annual festival which is held on the Boschendal Wine Estate in the Franschhoek valley in Cape Town, South Africa. The Boschendal Wine Estate is the perfect venue for this spectacular event. The views are magnificent with the Simonsberg Mountains as its natural backdrop.

The Synergy Live festival takes place over three days from 25th November 2011 to 27th November 2011. The three days are filled with exciting events, live music, great foods and many other festivities from the craft market and merchandise tent where you can buy CD's, band accessories and loads of great collectables.

The Food market offers a variety of delicious foods from pizza, pasta and Asian gourmet goodies. You can also relax with a cup of coffee at the coffee shop or enjoy some wine tasting. The Festival has so much to do and see, the Fairground will allow you to let go and just have fun. There will be lots of fun had on a variety of rides and rollercoaster rides. One of the stages at the festival is the Comedia Comedy Stage where you will enjoy entertainment of a different kind. Relax and enjoy some of South Africa's best stand up and theatre sports comedians.

Synergy Live is a wonderful way to get away from the busy city lifestyle and just relax with friends, make new friends and enjoy a festive atmosphere. Stay for one night, set up a camp site for all three days or just enjoy a day visit, be sure to be there, you wont be disappointed.

The Festival is well run and professionally organised. There is something for every one. The Festival offers toilet and shower facilities as well as special needs facilities. If you have special needs contact info@synerglive.co.za for more information.

You will be able to relax and enjoy the festivities without worrying about safety as there will be designated security, fire fighting crews and paramedics in designated areas as well as security and SA police on duty.

Be sure to book your tickets for this great festival. Right of admission is reserved and no under 18's will be permitted.

Tickets:
Three Days - Full weekend
Webtickets R440
Outlets R410
Door R450

Two Days:
Webtickets R450
Outlets R380
Door R400

One Day
Sunday only from 8am
Door R100

Don't miss out on this great opportunity. Email johathan@synergyevents.co.za to book your tickets or contact =27(0)21-794-7087 for more information.
Accommodation Near Synergy Live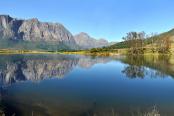 0.0km North of Synergy Live
Boschendal is a picturesque 300 year old farm in the Franschhoek Valley known for its award-winning wines. Boschendal Accommodation comprises of a number of historical cottages that have been renovated to offer guests an opportunity to experience the Bosc
Direct Enquiry
Call Direct
7.6km North West of Synergy Live
Step inside a space created and styled to achieve the perfect balance of timeless luxury and comfort. Filled with sultry designer accessories to energise and welcome you after a long day of 'Live, Work and Play'.
Direct Enquiry
Call Direct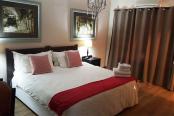 8.9km North of Synergy Live
Tweespruit is situated on 40 hectares of privately owned land between the 2 famous golf courses in Paarl. Our comfortable cozy Self Catering cottage offers you all necessities...
Direct Enquiry
Call Direct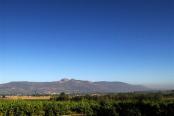 10.0km North of Synergy Live
This charming 1800's self catering farmhouse Hartebesskraa,l is nestled at the foot of the Klein Drakenstein Mountains in the heart of the winelands. Situated between Paarl and Franschhoek in western Cape.
Direct Enquiry
Call Direct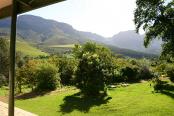 Sleeps: 19 in 4 units/rooms
10.1km South of Synergy Live
The Kierie Kwaak Self Catering cottages are situated 4 km outside Stellenbosch on a farm in the beautiful, rustic Jonkershoek valley, which forms part of a World Heritage area.
Direct Enquiry
Call Direct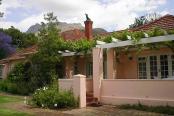 10.7km South West of Synergy Live
Only 2 minutes form the Stellenbosch town centre, each of our 3 self catering apartments has a separate entrance and kitchenette. 7 min from Stellenbosch Golf Course.
Direct Enquiry
Call Direct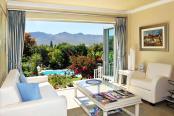 Sleeps: 8 in 4 units/rooms
10.8km North West of Synergy Live
Alba House lies below the Paarl Mountain Nature Reserve for drives, walks and hikes, visit indigenous garden, second largest granite boulder in the world. Climb on top for unforgettable view of Table Mountain, Cape Town, the Boland area of the Winela
Direct Enquiry
Call Direct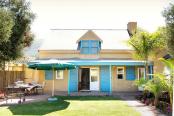 Sleeps: 6 in 2 units/rooms
10.9km East of Synergy Live
Heuwelsig Cottages is situated on a working wine farm, surrounded by lush vineyard, orchards and scenic landscapes, just 5 km from the well-known village of Franschhoek, about an hours drive from Cape Town.
Direct Enquiry
Call Direct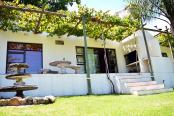 Sleeps: 24 in 6 units/rooms
11.1km West of Synergy Live
In the Vineyard self catering cottages are situated on Uitkyk farm, a small family owned vineyard and olive farm, nestled at the foot of the Simonsberg mountains in Klapmuts, Stellenbosch. Enjoy the beauty and peace of nature that surrounds you.
Direct Enquiry
Call Direct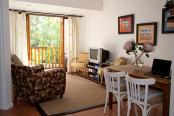 12.2km South West of Synergy Live
Het Logement is an upmarket, self-catering apartment situated in a small block of flats, called Meulstroom in Stellenbosch. It is surrounded by historical houses, centrally situated yet in a quiet area..
Direct Enquiry
Call Direct