Oktober Bierfest Cape Town
The Oktober Bierfest in Cape Town will be held at the Newlands Brewery Village Green in Cape Town. The event will take place during the month of October.

The Oktober Bierfest is modelled on the world renowned Oktoberfest in Europe. It is the biggest festival and attracts millions of visitors each year. The Oktober Bierfest will cater for the corporate and the public markets. It is a great way to relax and have fun with friends and colleagues.

On arrival guests will receive a warm welcome with the Oompah Band bringing a festive atmosphere to the festival. Relax and enjoy the variety of Bavarian-styled bier and the delicious German feast of sausages, pork knuckles, schnitzel and sauerkraut.

There are four styles of bier available: Munich Dunkel, Krystal Weiss, Oktoberfest and Hansa Pilsener. Each of these have their own unique flavour and aroma and are crafted by Brewmasters from the South African Breweries Ltd.

Munich Dunkel
This beer has a rich aroma of Munich malt with a hint of chocolate or caramel.
Krystal Weiss
The Krystal Weiss beer has a unique clove like aroma and taste which is balanced with some vanilla undertones. The perfect refreshing, summer beer.
Oktoberfest
The Oktoberfest is a smooth drinking, clean beer with depth of malt character. It is dry and not sweet.
Hansa Pilsener
This is a light, refreshing beer with the special ingredient, the Saaz Hop.

Ticket Prices:
There's a variety of ticket packages available for the public events and the corporate events. Single tickets may be purchased or you may purchase twelve tickets per table. All purchases at the fest must be made by using the Oktober Bierfest Crowns. These crowns can be bought online or at the Oktober Bierfest bier hall when you arrive on the day. No cash will be accepted.

There are three corporate packages available for guests, Brauhaus, Gold and Platinum. Each of these offers seating and a variety of catering, entertainment and bar services to mention only a few. Corporate bookings are subject to availability.

Be sure not to miss out on this great event. You won't be disappointed. For more information visit www.oktoberbierfest.co.za or email: info@oktoberbierfest.co.za or contact +27-73-790-5946.
Accommodation Near Oktober Bierfest Cape Town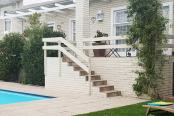 Sleeps: 4 in 2 units/rooms
1.1km North East of Oktober Bierfest Cape Town
Mulberry House is situated in the heart of Rondebosch with easy access to Cape Town Airport and the City centre freeway. It is walking distance to Newlands rugby and cricket grounds. Claremont shopping centre, Hospitals, the University and Kirsten...
Direct Enquiry
Call Direct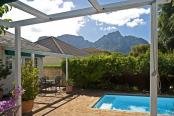 1.3km East of Oktober Bierfest Cape Town
Squirrels Way offers three self catering cottages offering fully equipped family accommodation in the leafy suburb of Newlands in Cape Town. Each cottage has its own private entrance, security, mountain view and secure on site parking. Each fully ...
Direct Enquiry
Call Direct
1.3km North of Oktober Bierfest Cape Town
Rondebosch Place is a two bed-roomed, one bathroom self catering flat situated on the 5th floor in a secure apartment block in central Rondebosch with wonderful views, it is a spacious and light and bright flat.
Direct Enquiry
Call Direct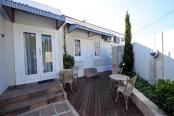 Sleeps: 60 in 30 units/rooms
1.4km North of Oktober Bierfest Cape Town
Little Scotia offers 15 tastefully decorated guest rooms, each with en-suite bathroom. Amenities in each room are aimed at maximising convenience and comfort for the guest. An attractive pool area and well maintained gardens await you. Whether ...
Direct Enquiry
Call Direct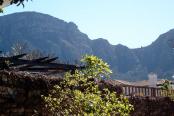 Sleeps: 7 in 2 units/rooms
1.4km South of Oktober Bierfest Cape Town
Glencoy is an upmarket, private self-catering apartment and en-suite guest room. It is situated in the quiet residential area of Upper Claremont.
Direct Enquiry
Call Direct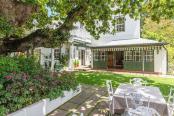 Sleeps: 12 in 4 units/rooms
1.5km North East of Oktober Bierfest Cape Town
Sandown Lodge is a charming 19th Century Georgian House, centrally situated in picturesque surroundings directly opposite Rondebosch Park.
Instant Booking
Direct Enquiry
Call Direct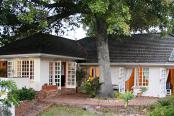 1.6km South West of Oktober Bierfest Cape Town
Acorn Tree, family accommodation sleeps 7. All double bedrooms open onto the sunny, quiet private walled garden with wonderful mountain views. Gas and electric cooking facilities, dishwasher, microwave, tumble dryer, washing machine. Auto garage...
Direct Enquiry
Call Direct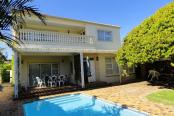 1.7km East of Oktober Bierfest Cape Town
We are centrally situated in Lynfrae Claremont, a quiet residential neighbourhood. The house has 5 double bedrooms and 4 bath/shower rooms with toilets; three of them are en suite. It sleeps 7 people privately. (10 in all)...
Direct Enquiry
Call Direct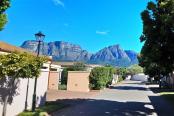 1.8km East of Oktober Bierfest Cape Town
Keurboom Cottage is a self catering cottage and holiday home situated in the leafy suburbs bordering of Claremont bordering Rondebosch. Sleeps 4.
Direct Enquiry
Call Direct
1.8km South of Oktober Bierfest Cape Town
Southey Cottage is located near the slopes of Table Mountain in the beautiful leafy suburb of Upper Claremont. It has a lovely sheltered and private garden - with pool, trampoline and superb mountain views, and secure off street parking.
Direct Enquiry
Call Direct