Josephine Mill
Josephine Mill
The Josephine Mill is situated in the upmarket and beautiful town of Constantia in the Western Cape, South Africa. The Mill was established in 1840 and has since been fully restored after being abandoned for years. Thanks to lots of hard work and generous donations, the Mill has been running since 1988.
There is a Mill Shop where you can buy freshly baked bread and a sack of flour which is ground from locally grown wheat. There is also homemade jams and other condiments on sale to the public. Everything is fresh and locally made.
At the Mill there is also a wine bar called the Caveau. It is an outdoor restaurnant in the gardens of the Mill. Here you can enjoy a light meal while soaking up the tranquillity of the outdoor setting. Or you can just relax with a glass of one of Cape Towns finest wines.
This Mill is a popular venue for private functions.

While visiting Cape Town make sure you take the trip out and explore the Josephine Mill, you wont be disappointed.
Accommodation Near Josephine Mill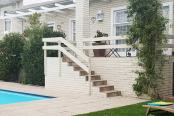 Sleeps: 4 in 2 units/rooms
1.0km North East of Josephine Mill
Mulberry House is situated in the heart of Rondebosch with easy access to Cape Town Airport and the City centre freeway. It is walking distance to Newlands rugby and cricket grounds. Claremont shopping centre, Hospitals, the University and Kirsten...
Direct Enquiry
Call Direct
1.2km North of Josephine Mill
Rondebosch Place is a two bed-roomed, one bathroom self catering flat situated on the 5th floor in a secure apartment block in central Rondebosch with wonderful views, it is a spacious and light and bright flat.
Direct Enquiry
Call Direct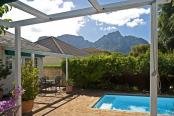 1.2km East of Josephine Mill
Squirrels Way offers three self catering cottages offering fully equipped family accommodation in the leafy suburb of Newlands in Cape Town. Each cottage has its own private entrance, security, mountain view and secure on site parking. Each fully ...
Direct Enquiry
Call Direct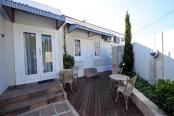 Sleeps: 60 in 30 units/rooms
1.2km North of Josephine Mill
Little Scotia offers 15 tastefully decorated guest rooms, each with en-suite bathroom. Amenities in each room are aimed at maximising convenience and comfort for the guest. An attractive pool area and well maintained gardens await you. Whether ...
Direct Enquiry
Call Direct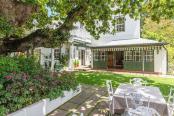 Sleeps: 12 in 4 units/rooms
1.3km North East of Josephine Mill
Sandown Lodge is a charming 19th Century Georgian House, centrally situated in picturesque surroundings directly opposite Rondebosch Park.
Instant Booking
Direct Enquiry
Call Direct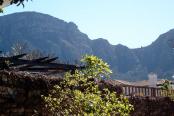 Sleeps: 7 in 2 units/rooms
1.6km South of Josephine Mill
Glencoy is an upmarket, private self-catering apartment and en-suite guest room. It is situated in the quiet residential area of Upper Claremont.
Direct Enquiry
Call Direct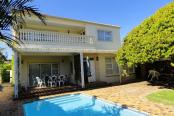 1.6km East of Josephine Mill
We are centrally situated in Lynfrae Claremont, a quiet residential neighbourhood. The house has 5 double bedrooms and 4 bath/shower rooms with toilets; three of them are en suite. It sleeps 7 people privately. (10 in all)...
Direct Enquiry
Call Direct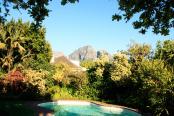 Sleeps: 4 in 2 units/rooms
1.7km North East of Josephine Mill
WELCOME to BELVEDERE ON BARKLEY, a lovely Victorian house in the exclusive Silwood area of Rondebosch. It has two upmarket self-catering units with mountain views and is centrally located with easy access to the N2, M3, N1 and M5. Ideal for...
Direct Enquiry
Call Direct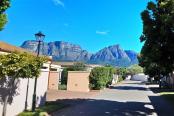 1.7km East of Josephine Mill
Keurboom Cottage is a self catering cottage and holiday home situated in the leafy suburbs bordering of Claremont bordering Rondebosch. Sleeps 4.
Direct Enquiry
Call Direct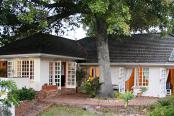 1.8km South West of Josephine Mill
Acorn Tree, family accommodation sleeps 7. All double bedrooms open onto the sunny, quiet private walled garden with wonderful mountain views. Gas and electric cooking facilities, dishwasher, microwave, tumble dryer, washing machine. Auto garage...
Direct Enquiry
Call Direct