RAMfest Cape Town
RAMfest Cape Town
5 cities! 5 days! 7 stages! Local and international artists! But its the ten of thousands of screaming fans who converge on the separate locations each year who truly create this raucous spectacle of sound, light, dance and rock n roll. Big sound, big stages and big parties are being trucked from North to South and East to West to make history through one of the biggest events South Africa has ever experienced. The 2012 Day of Thunder includes Infected Mushroom from Israel, In Flames from Sweden, Awolnation from the states, The Narrow, Pestroy, Fokofpolisiekar, Newtown Knife Gang, Taxi Violence, Hog Hoggidy Hog, Sabretooth, Haezer, Netsky dj Set Ft. MC Darrison from Belgium and the United Kingdom, Niskerone, Hyphen vs SFR, PH Fat, B-Team, Das Kaptial, Audiophile and Dubvader.

The stages, bars and stalls will be inside a fenced off entertainment area. And there will also be large tented bar areas, with tables, benches and parasols. Parking will be on a first come first served basis with the gates opening at 10:00 on Saturday for the 2 day campers and at 10:00 on the Sunday morning for day visitors. There will be ATMs placed around the entertainment area, to ensure that your cash flow does not run dry before you reach your saturation point for top entertainment!

The venue has also opened a secure fenced off village with 24 hour patrolling security for campers. Visitors are invited to bring their tents and mates and join in for a day or 2 of awesomeness. Oganisers have ensured that there will be a Rock Bar with DJs spinning top rock tunes, getting you in the mood for Sun. There will be cheap ice cold drinks as well as a food stand for the duration of your stay. The campsite will open on Saturday morning at 10:00 and there will be clean and comfortable ablution facilities throughout! PLEASE NOTE that No open fires will be tolerated.

The festival will once again have a market bringing you the best in festival foods which are affordable yet healthy and delicious. Catering for everybodys needs, clothing and other festival paraphernalia as well as a Merchandise stand with credit debit card facilities will be there again.

Professional medics will be on site, with all the necessary emergency equipment, take your own headache tablets (no one elses) and please PARTY SAFE! Remember that its hot at this time of the year so make sure to bring extra shade, sun hats, umbrellas, and sun screen.

The RAMfest 2012 takes place at Ostrich Ranch, Van Schoorsdrif Road, Philadelphia, Western Cape.

Directions
Ostrich Ranch, Van Schoorsdrift Road Philadelphia (off N7, Cape Town) From the N1 coming from Cape Town:
Take exit 10 to merge onto N7 towards Malmesbury (17.2km)
Turn RIGHT (2.6km)
Turn LEFT (350m)
Destination (Cape Town Ostrich Ranch will be on the left)

For more information and future dates please contact:
Email: dawid@ramfest.co.za

::STRICTLY NO::
Under16s. Children must be accompanied by a responsible adult over 21, Alcohol or any beverages (please leave your drinks at home, cash bars at the event), Littering (Leave No Trace), Fireworks, Domestic animals, Graffiti, Bad attitudes, Weapons, Independent sound systems, illegal substances.

Dont drink and drive.

P:L:U:R!
Accommodation Near RAMfest Cape Town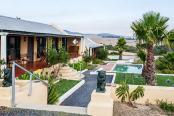 Sleeps: 29 in 9 units/rooms
6.6km North East of RAMfest Cape Town
Rondekuil Self Catering Cottages in the country, about 10 minutes drive from Durbanville and 25 minutes from the heart of Cape Town is positioned amongst rolling hills
Direct Enquiry
Call Direct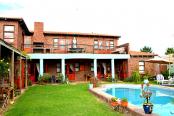 8.6km South of RAMfest Cape Town
There are 5 luxurious and comfortable en-suite bedrooms, all with French doors opening onto a secluded garden with pool and patio. All rooms are equipped with television, M-Net/DStv and tea/coffee making facilities, a bar fridge stocked with light...
Direct Enquiry
Call Direct
Sleeps: 9 in 2 units/rooms
9.9km South of RAMfest Cape Town
There are two cottages situated in West Beach, Bloubergstrand. Charming comfortable Corner Cottage is 1 km from the beach. Comfortable and elegant Lilacs Cottage is an open plan loft style apartment with views of Table Mountain
Direct Enquiry
Call Direct
Sleeps: 47 in 10 units/rooms
10.0km South of RAMfest Cape Town
Established in 1996, Blue Mountain Guest House has a proud 21 year reputation of offering very comfortable accommodation, at excellent rates, to thousands of satisfied business and leisure guests.
Direct Enquiry
Call Direct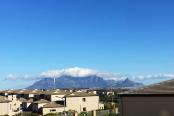 10.1km South West of RAMfest Cape Town
Fully furnished two bedroom, two bathroom apartment with balcony, offering luxurious holiday accommodation within short 5 min walk to the beach. "SMELL THE OCEAN" Self Catering, 2 Bedroom apartment, on 1st floor with garage below with Table Mountain views
Direct Enquiry
Call Direct
Sleeps: 6 in 3 units/rooms
10.1km South of RAMfest Cape Town
Aviva Accommodation is a specialised, safe and affordable mixed-use guesthouse located in Cape Town, South Africa. Nestled on the West Coast suburb of Table View, Aviva Accommodation provides guests with a spacious and cosy home away from home that meets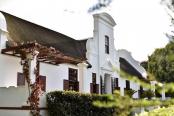 10.1km East of RAMfest Cape Town
The gracious Cape Dutch homestead originally built as the family home has been converted into a boutique hotel keeping all the grandeur and elegance and combining it with timeless style and ultimate luxury. The spacious suites are uniquely designed and fi
Instant Booking
Direct Enquiry
Call Direct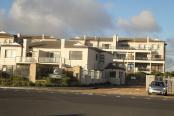 10.2km South West of RAMfest Cape Town
1 bedroom with double bed, en-suite bathroom with shower and 1 bedroom with two single beds and separate bathroom with shower and bath. Spacious kitchen with granite tops, oven & hob and 8 barstools. Veranda has a 6 seater table and chairs...
Direct Enquiry
Call Direct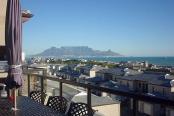 Sleeps: 9 in 2 units/rooms
10.2km South West of RAMfest Cape Town
Evening Star offers two lovely self-catering apartments in a relaxed and stress-free environment.
Direct Enquiry
Call Direct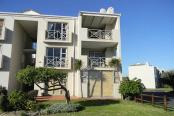 10.3km South West of RAMfest Cape Town
This up-market holiday apartment is situated directly opposite Robben Island in Bloubergstrand and offers 2 bedrooms (1 double bed and 2 single beds), full bathroom (shower, bath, toilet and basin), fully equipped open plan kitchen/lounge.
Direct Enquiry
Call Direct