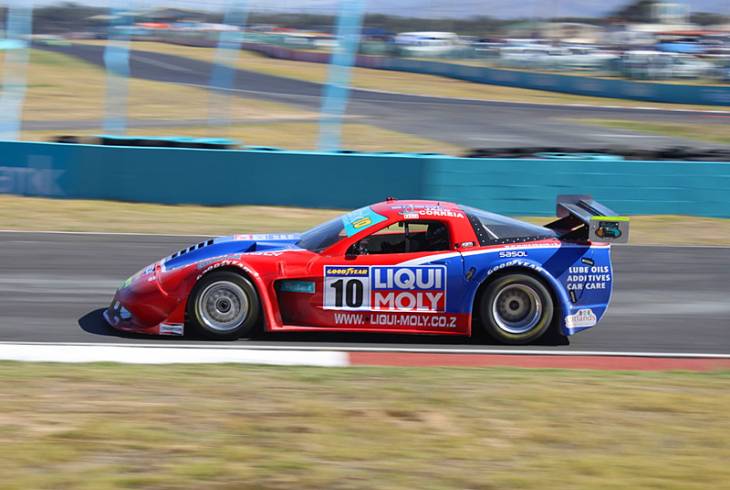 Killarney Race Track
Killarney Race Track


The sound of roaring engines, the smell of burning rubber, fuel and braaing boerewors, just some of the things that attract the crowds at Killarney Motor Racing Complex in Cape Town, South Africa.

Killarney first saw racing action in 1949 when the Divisional Council bypassed what was then a section of the main road to Malmesbury, at the Potsdam Outspan. This stretch was then acquired by the Mets (Metropolitan Motorcycle and Car Club) for sprint events. The years have seen many changes from the sprint strip to the professional complex we know today. One of the biggest transformations occurred in 1959/60 when the track was upgraded and rebuilt to conform to the required FIA standard for the 1500 cc Formula One cars of the time. The Western Cape then had its first taste of international Formula One racing when the non-championship Cape Grand Prix was held at Killarney on 1 January 1960. Since then the complex has grown to include every facet of circuit motorsport. Killarney currently hosts all forms of main circuit racing, as well as motocross, karting, super motards, stock cars and drag racing.

Killarney racing circuit is home to the Western Province Motor Club (W.P.M.C.) which aims to provide affordable regional, national and selected international motor racing for the whole community in a variety of motor sport categories. Killarney also has many ways for members of the public to experience the circuit without owning their own racing vehicle, including motorcycle and car track days running roughly once a month. The purpose of these events is to allow members of the public to drive around at high speed in a control environment. And for those who are more serious about driving the Killarney Training Centre is located in the Malmesbury side of the circuit. The training centre offers various courses on the skid pan and main circuit. The lessons learned here are invaluable to any driver from students who have just gotten their licences to the more experienced driver.

And then there is the Fantastic Racing Experience! "Fantasticracing" is a corporate company that specialises in racing experiences for members of the public. The packages include the vehicles, on the main circuit they use F1 style single seaters called Reynard Dodges with 3,5L engines and they also offer karting packages run on the smaller formula-K circuit. Fantasticracing is a highly professional company able to cater for the man on the street up to executive clients.

And it's not just the men who love Killarney, there are plenty of ladies out there who would give them a run for their money. Make a plan and spend some family time down at the Killarney Race Track.
Nearby Listings
Sleeps: 6 in 3 units/rooms
2.4km South West of center of Killarney Race Track
Aviva Accommodation provide accommodation on a room-only or communal self catering basis in Table View, Bloubergstrand, Cape Town. Aviva Accommodation is a specialised, safe and affordable mixed-use guesthouse located in Table View, Cape Town. Nestled on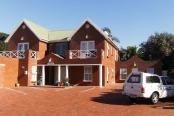 Sleeps: 18 in 6 units/rooms
From R 150,00
Per person, per night sharing.
3.0km South West of center of Killarney Race Track
Elements Lodge, self catering with communal kitchen in Table View. We offer accommodation with a fresh and stylish touch at good value for money and a focus on quality and cleanliness.
Sleeps: 8 in 4 units/rooms
From R 230,00
Per person, per night sharing.
3.3km South West of center of Killarney Race Track
Blue Flamingo Bed & Breakfast offers peaceful, comfortable accommodation in the quiet, safe northern coastal suburb of Table View, in Cape Town, the mother city of South Africa.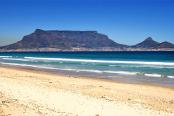 3.4km South of center of Killarney Race Track
Situated in a secure estate on the edge of a protected "fynbos" reserve, this Tuscan Villa overlooks a thoroughbred racehorse training facility and enjoys picture-perfect views of Table Mountain from virtually every room. 3 units available ...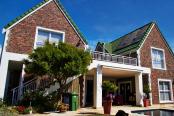 Sleeps: 8 in 3 units/rooms
From R 1 000,00
Per unit, per night.
4.3km South West of center of Killarney Race Track
De Blauwvoet is situated in Sunset Beach with a breathtaking view of Table Mountain from the beach. Just a few minutes walk down the road and you will discover one of the gems of Cape Town's beaches, world reknown for kite- and windsurfing...
Sleeps: 9 in 4 units/rooms
5.0km West of center of Killarney Race Track
Situated in Bloubergrant less than one km from the beach, Villa Watsonia offers up market accommodation to holiday makers, sports enthusiasts and business travellers.
Sleeps: 5 in 3 units/rooms
5.0km West of center of Killarney Race Track
Nestling merely a stroll away from the beachfront in Cape Town's beautiful Blouberg is Aandvari, a hidden gem. This elegantly furnished and tastefully decorated penthouse apartment enjoys magnificent views of Table Mountain and the sea.
Sleeps: 47 in 10 units/rooms
From R 1 185,00
Per unit, per night.
5.0km West of center of Killarney Race Track
Established in 1996, Blue Mountain Guest House has a proud 21 year reputation of offering very comfortable accommodation, at excellent rates, to thousands of satisfied business and leisure guests.
From R 730,00
Per unit, per night.
5.1km West of center of Killarney Race Track
This spacious two-bedroom apartment accommodates four persons and is situated on the first floor of a nine-floor apartment block with easy access by elevator or stairs. It offers un-obstructed and superb views of Table Bay, Table Mountain and ...
5.1km West of center of Killarney Race Track
Sea Breeze apartment provides self catering accommodation in Bloubergrant, Bloubergstrand, Cape Town. From the lounge, main bedroom and balcony you have the most spectacular views of the Bloubergrant beach, ocean, Table Mountain, Cape Town and Robben Isla