A Gift Affair
A Gift Affair
The Gift Affair is held at the Welgemeend Manor in Cape Town in South Africa. It is an annual event and is usually held over the last weekend of November. If you are looking for the perfect and unique gift, then you have found the perfect place. The Gift Affair is where you will find gifts to suite each of your friends, family and that one special person in your life. Each gift is unique and hand made with love. The variety is endless and everything is incredibly well made with only the best on sale. The Affair is held over 3 days which allows plenty of time to browse. Each year offers more and the event has become increasingly popular amongst locals and visitors. Walk around and enjoy all the festivities as well as the delicious cakes and light meals or sit and relax with a glass of local wine and olives. What more could you ask for? It is a day filled with fun, food and friends. Make a note and plan to be there this year.
Accommodation Near A Gift Affair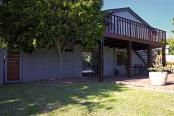 0.3km North of A Gift Affair
One self catering apartment available. Apartment caters for 2 adults sharing. A spacious apartment with fully equipped kitchenette with fridge, hotplate and microwave. En-suite bathroom (shower only). A ...
Direct Enquiry
Call Direct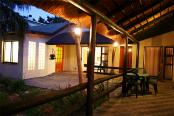 1.4km South West of A Gift Affair
La Chaumiere has a quiet, bush-lodge atmosphere with thatched verandahs. Five tastefully decorated double rooms with showers en-suite, each with its own cosy lounge corner, overlook a large pond in a lush indigenous garden.
Instant Booking
Direct Enquiry
Call Direct
2.1km South of A Gift Affair
Large 3 bedroom ground floor apartment with own private swimming pool and garden sleeps 6. Tigre coteau is situated on the slopes of Tygerberg Hills with views of the peninsula. Central located with easy access to N1 close to popular beaches...
Direct Enquiry
Call Direct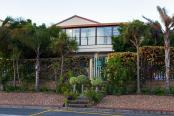 Sleeps: 9 in 4 units/rooms
2.2km South of A Gift Affair
Our central location is ideal for business and leisure travel alike with easy access to main routes. All rooms have private entrances, each with its own bathroom, kitchenette and dining area. Secure on-site parking.
Direct Enquiry
Call Direct
Sleeps: 70 in 18 units/rooms
2.2km East of A Gift Affair
Serengeti Self Catering Units is situated 5 minutes walk from the famous Tyger Valley Shopping Mall and not even five minutes drive from the Velodrome and Bellville Athletics Stadium that is famous for hosting major sporting and social events.
2.4km East of A Gift Affair
Mountain View 24 is a conveniently located self-catering apartment within a security complex. The tranquil, safe area is within easy driving distance of major attractions such as Table Mountain, the Winelands of Durbanville, Paarl, and Stellenbosch...
Direct Enquiry
Call Direct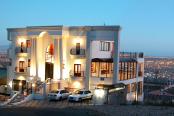 Sleeps: 20 in 4 units/rooms
2.5km South West of A Gift Affair
Keret Accommodation offers two luxury superior self-catering apartments. The apartments are luxuriously furnished, air-conditioned and fully equipped to accommodate up to 6 guests per unit. Keret specialises in leisure, corporate relocations and ...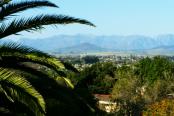 2.9km North East of A Gift Affair
Witzenberg Views is a luxury self-catering unit that has been purpose build in the leafy suburb of Stellenberg, Bellville. The unit has two bedrooms and sleeps four people.
Direct Enquiry
Call Direct
Sleeps: 28 in 10 units/rooms
2.9km South of A Gift Affair
Come and stay at Broadway Guesthouse, and be delighted. This large guesthouse is situated next to the Louis Leipoldt Hospital in Broadway Street in the quiet suburb of Boston, Bellville. Operating as a guest house for more than 15 years, Broadway...
Sleeps: 84 in 42 units/rooms
3.0km South East of A Gift Affair
Excellent Guesthouse offers luxury, comfort, style and warmth at affordable prices. 14 double rooms with en-suites is tastefully furnished and equipped with hot and cold air conditioners, TV Satellite, coffee-making facilities, a safe and more...
Direct Enquiry
Call Direct