Showing 1 to 10 of 10 results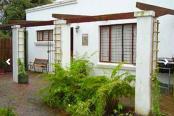 Sleeps: 7 in 2 units/rooms
Self Catering House, Cottage, Chalet Accommodation in The Island, Sedgefield
It is a spacious and comfortable cottage with a main bedroom and bathroom en-suite (shower only). Also a lounge / dining room and kitchenette. The lounge has TV and a full, double-bed-size sleeper couch.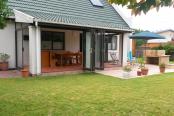 From
R 850,00
Per unit, per night.
Self Catering House, Cottage, Chalet Accommodation in The Island, Sedgefield
Relax and enjoy your holiday in this comfortable and well-appointed self-catering cottage on the Island in Sedgefield.
Nearby Listings
From
R 1 200,00
Per unit, per night.
House, the Island, Sedgefield, in the heart of the Garden Route. 3 Bedroomed house with 2 bathrooms (MES), open plan lounge, dining room & fully equipped kitchen. Large stand with outside entertainment area, swimming pool, double swings...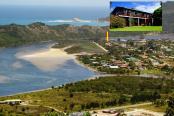 From
R 800,00
Per unit, per night.
Chateau Anri LaMer is a self catering home situated on the banks of the Swartvlei lagoon at the lovely town of Sedgefield in the heart of the garden route. Sedgefield has three lovely beaches and also offers safe swimming in the lagoon mouth...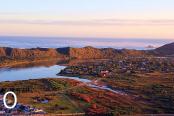 From
R 1 600,00
Per unit, per night.
This is the perfect holiday house (8 sleeper) to spend a relaxed carefree holiday in Sedgefield.The house has a spacious open plan living area, 4 bedrooms, 2 full bathrooms and a well equipped kitchen. A large covered patio onto a garden allows you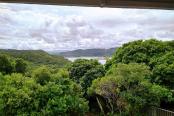 Sleeps: 10 in 2 units/rooms
From
R 1 200,00
Per unit, per night.
There are 2 cottages available. The Kingfisher Corner is comfortably furnished and has a good view towards the mountains and the estuary. The Other Corner is more beach cottage, and has everything you would need, including an outstanding view over the lag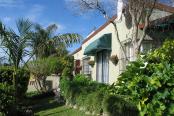 Sleeps: 12 in 3 units/rooms
From
R 450,00
Per unit, per night.
Kiewietjie cottage is located in the beautiful village of Sedgefield and offers guests three comfortable furnished self-catering units. The 2 bedroom units have a view on the lagoon and mountains. Within walking distance of the lagoon, beach and restaura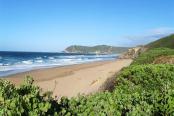 From
R 900,00
Per unit, per night.
Elfransa Beach Cottage is situated on the front row of Myoli Beach in Sedgefield, 150m from the main swimming area and whale-watching platform.
From
R 1 500,00
Per unit, per night.
Forget-Me-Not a Romantic Canadian Log Home, Double Storey, Thatched. The whole house is booked as a Self Catering unit.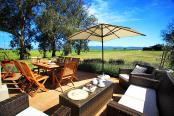 From
R 1 100,00
Per unit, per night.
Libertas Guest Farm offers self-catering accommodation on a working dairy farm in the idyllic lakes area in the heart of the Garden Route. The newly renovated farmhouse sleeps a total of 12 and offers an ideal getaway for larger families...
The Island, Sedgefield Overview
The Island, Sedgefield Accommodation
Garden Route Self Catering House, Cottage, Chalet Accommodation
Western Cape Self Catering House, Cottage, Chalet Accommodation