Showing 1 to 5 of 5 results
Palmeiras Guesthouse in Maputo is an ideal place to relax and recharge, whether you're here on business or visiting Maputo for leisure. After the day's business meetings, or taking in the sights of Maputo City, returning to Palmeiras is like coming home.
From
R 1 000,00
Per unit, per night.
The house is near the well known Maritimo Club and the new American embassy building. It is a safe area. The beach is on 500m from the house.
Nearby Listings
14.3km West of center of Maputo
Situated on the outskirts of Matola with a beautiful view over the river. We aim to be the best stop over Lodge in Matola area.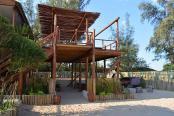 28.4km North of center of Maputo
Cova de Tubarao (The resting place of sharks) is situated on Africa's East Coast on the beautiful Island of Macanetta.These fully equipped log houses along with sun kissed golden beaches only a couple of meters away...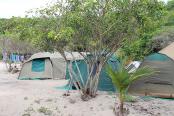 35.8km North of center of Maputo
Duna da Praia Resort is a real bush camp and is situated in the tropical east coast of Africa on a beautiful island called Macaneta, in the district of Maracuenne, 35 kilometers north of Maputo.
---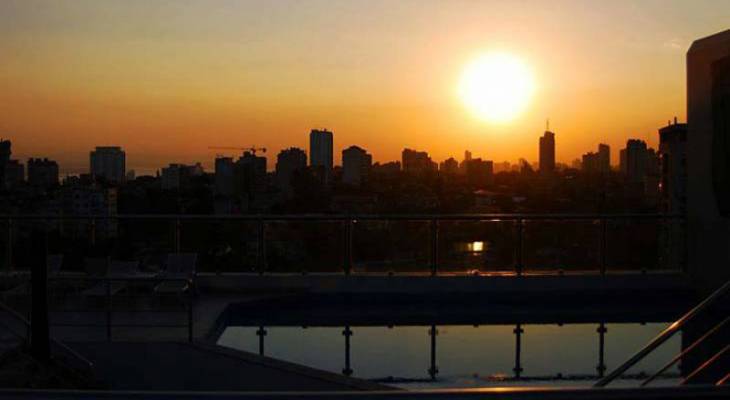 Maputo
Maputo is the capital city of Mozambique, and was once known as Lourenzo Marques, named after the Portugese navigator who discovered the area in the 1500's. Maputo has been the capital of Mozambique since 1898. The city is famous for its broad avenues, which are lined with jacarandas and acacias, undoubtedly some of the finest avenues of Africa. Maputo is literally a melting pot of several cultures, with a strong South African influence. Although the Bantu and Portuguese cultures dominate the city, the influence of Arab, Indian, and Chinese cultures are also present. The cuisine is diverse, owing especially to the Portuguese and Muslim heritage, and seafood is also quite abundant. Maputo was designed in grid format during the Portuguese colonial times and it is easy for the first time visitor to find his way around. Maputo is an important port and one of the main export ports for South Africa and Zimbabwe.

Maputo has plenty of attractions for the visitor, ranging from historical buildings to scenic spots. The downtown part of the city is the Baixa, which is home to many shops and banks. The Museum of Natural History in Maputo is worth paying a visit, housing a unique exhibit displaying what is probably the region's only collection of elephant phoetuses; a magnificent insect collection and a wildlife tableau with roaring lions and various other sound effects. The Museum of the Revolution illustrates the story of the people's struggle against Portuguese colonialism. The Art Museum shows exhibitions of the best of Mozambican paintings and sculptures and there is a Money Museum where visitors can see various forms of currency from days gone by. There is also a Museum of Geology.

A focal point in the city is the Praca de Independencia, a wide plaza rimmed on one side by the soaring white spire of the Roman Catholic cathedral. Around it are a statue of the country's first president, Samora Machel; the neo-classical Conselho Municipal or City Hall and the French-Mozambican cultural centre, a splendid old colonial building which has been tastefully restored and now presents various art exhibitions. Another attraction is the Casa de Ferro, or Iron house which was designed my Gustave Eiffel in the late nineteenth century as a residence for the governor, though its metal plated exterior proved to be unsuitable for tropical conditions. Situated near the centre of Maputo is the Fortaleza, a Portuguese fort with cannons pointed out to sea. In the Fortaleza lie the remains of Ngungunyana, who was once the ruler of the old Gaza Empire. He lost his life in a failed attempt to defeat the Portuguese at the end of the 19th century.

The remains of Mondlane, Machel and a number of other Mozambican national heroes are enshrined in a star shaped monument in the Praca dos Herois, which also boasts a large mural which depicts the country's centuries of struggle. In Maputo's Lhanguene cemetery one can find the gravestones of South African liberation personalities, killed in Maputo by apartheid shock troops, poisoners and senders of letter bombs.

WhereToStay Maputo accommodation ranges from a variety of specific categories such as Maputo self catering accommodation to Maputo b and b accommodation and many more.

More sought after Maputo accommodation categories include Maputo pet-friendly and Maputo wheelchair-friendly accommodation. If you are specifically pursuing these Maputo accommodation categories, then we highly recommend that you contact the accommodation owner directly to ensure that the facilities are satisfactory and to your liking.
The Maputo pet-friendly accommodation and the Maputo wheelchair-friendly accommodation facilities can vary between large Maputo Hotels as well as small room only accommodation. Self catering Maputo accommodation will occupy the majority of these listings.

99% of all Maputo guest houses listed on WhereToStay will display rates for your convenience. Occasionally a Maputo guest house will ask you to request a quotation.
WhereToStay tries to keep the Maputo self catering and Maputo b&b standards at the highest levels relative to tariffs charged. Misleading advertising related to any listings of Maputo B&B and Maputo self catering accommodation should be reported so that WhereToStay can act accordingly.

See our full list of Maputo accommodation special categories at the top of this page

AFRIKAANS

WhereToStay Maputo Akkommodasie wissel van 'n verskeidenheid van spesifieke categoriee soos Maputo selfsorg akkommodasie, Maputo, b en b blyplekke en nog veel meer.

Meer gesogte Maputo slaapplek kategoriee sluit in Maputo troeteldier-vriendelike blyplekke en Maputo rolstoel-vriendelike akkommodasie.
As jy spesifiek vrae oor die voorsetting van hierdie Maputo blyplekke, sal dit raadsaam wees om kontak met die eienaars te maak om te verseker dat die fasiliteite bevredend is en na you hart.

Die Maputo troeteldier-vriendelike verblyf en Maputo rolstoel-vriendelike vakansie blyplekke kan wissel tussen Maputo Hotelle asook klein kamer akkommodasie in Maputo. Maputo selfsorg slaapplekke sal die meerderheid van hiedie inskrywings beset.

99% van alle Maputo gastehuise gelys op WhereToStay sal pryse vertoon vir u gerief. Soms sal 'n Maputo gastehuis vra om 'n kwotasie te versoek.

WhereToStay probeer om die lys van Maputo slaapplek standaarde op die hoogste vlakke (relatief tot tariewe) gehef hou.
Misleidende advertensies wat verband hou met enige lys van Maputo blyplekke moet aangemeld word sodat WhereToStay kan daarvolgens optree.
Nearby Towns With Accommodation