Showing 1 to 2 of 2 results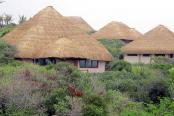 Sleeps: 48 in 6 units/rooms
From R 1 000,00
Per unit, per night.
Seablue is situated approximately 24 km from Inhambane with a coast line of golden beaches fringed with swaying palms and the warm Indian ocean offering diverse tropical reefs and it makes the area a true holidaymakers and scuba divers paradise.
Direct Enquiry
Call Direct
Nearby Listings
Sleeps: 32 in 7 units/rooms
1.7km North West of center of Guinjata Bay
The "Blue Moon" Beach - Holiday Resort offers to relax in comfort right on the magnificent beach and beautiful surroundings of Indian Ocean. Come share our paradise... a special slice of Africa with breathtaking views of ocean, ...
Direct Enquiry
Call Direct
Mozambique Quad/4x4/Bike Trails Accommodation
Guinjata Bay Special Accommodation Categories
Quad/4x4/Bike Trails Accommodation