The Bosveld Mile
The Bosveld Mile
You are cordially invited to head to the Bushveld for the annual Pick n Pay Bosveld Mile, a fun event which takes place in a beautiful part of the country.

November 1998 saw the first Bosveld Mile being swum with a total of 20 swimmers taking part. In 2012 there were more than 700 entries. This swimming event is popular because it is set in a beautiful venue which attracts swimmers from various parts of our country, a venue where the green lawns go right down to the waters edge, where the water is clean and clear, and the ablution blocks are neat and tidy.

The Bosveld Mile is supported by many well-known open water swimmers. There are three age categories for swimmers: 13 years & under; 14-30 years; 31 years and up. But for those not feeling that ambitious there is also the popular Half-mile (800 m) with cash prizes for the first three male and the first three female swimmers. Come and enjoy the 3km and 5km event for the well-trained swimmers. Medals are awarded to everyone completing the event. There is also the 400 m fun event which also offers a medal for each swimmer completing the event (but no results or prize money).

Gauteng North life-savers will be on duty, and also well-trained Paramedics will be in attendance. Pancakes, as well as other food, cold drinks and coffee stalls will also contribute to creating a friendly, happy and relaxing atmosphere. So head to Bella Bella and enjoy the relaxing Bushveld atmosphere!

For more information on registrations and future dates please contact:
Petra / Koba
Cell: +27-82-3779869
Cell: +27-82-3207154
Or Email: info@belabelasplash.co.za

Directions
The event takes place at the Bela-Bela (formerly Warmbaths) Dam just outside Bela-Bela.
Follow the N1 either from Polokwane (formerly Pietersburg) or Johannesburg and take the R516 Settlers/Bela-Bela offramp. If travelling from Johannesburg, it is the second Bela-Bela offramp (the first is the R576 Settlers/Codington/Bela-Bela offramp). At the offramp, turn left. (Turn right if travelling from Modimolle (Nylstroom)). Continue to the robot. Turn right and continue into Bela-Bela. Turn left into Potgieter Street and right into Ritchie Road (the Thabazimbi road). At Chris Hani road turn left, go over a stop street and at the very next road turn right into Grobler Street. Go through the stop street where it becomes Robertson Road and continue through the next stop street. Travel approximately five kilometres out of town, and take the second Fish Eagle Bay entrance (it will say Fish Eagle Bay Boat Club) road to the left. Follow this road for about two kilometres to the dam. Look out for signs along the route.
The trip takes around one hour and 45 minutes from the northern suburbs of Johannesburg.
Please note that parking at the venue is limited.
Accommodation Near The Bosveld Mile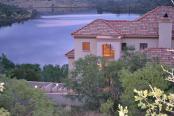 0.2km East of The Bosveld Mile
1444 Fish Eagle Bay is situated on the bank of the Bela Bela dam on the road to Alma, Rankins Pass and Elements Golf Estate, approximately 1.5 hour's drive north of Johannesburg.
Direct Enquiry
Call Direct
Sleeps: 72 in 6 units/rooms
5.7km East of The Bosveld Mile
Klip en Kristal Guesthouse offers five comfortable en-suite rooms with king size beds (single beds are available if you prefer), quality finishes throughout, air conditioning, private entrances and secure parking....
Direct Enquiry
Call Direct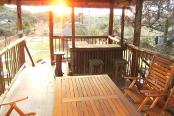 Sleeps: 18 in 5 units/rooms
6.2km North of The Bosveld Mile
The perfect break away for families and friends. Bush Lodge (Self Catering) Accommodation in Bela-Bela for exclusive and private yours for 18 guests
Direct Enquiry
Call Direct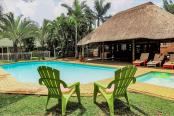 Sleeps: 62 in 11 units/rooms
6.2km East of The Bosveld Mile
Convenience and comfort makes Hoogland Spa the perfect choice for your stay in Bela-Bela. Offering eleven stunning self catering chalets,dstv, air-conditioning, comfortable bedrooms, fully equipped self-catering kitchen, and private braai area.
Direct Enquiry
Call Direct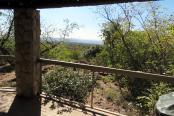 7.6km North of The Bosveld Mile
Bushveld Cottage is a homely Self Catering Cottage nestled in the heart of the bushveld, 18 kilometres north of Bela Bela (Warmbaths)
Direct Enquiry
Call Direct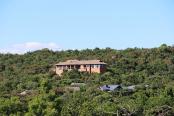 Sleeps: 8 in 3 units/rooms
8.3km West of The Bosveld Mile
Hidden in the African bush outside Bela Bela, Mellowood House is the epitome of tranquility. Listen to the call of the wild in this bed and breakfast. Peace and quiet is guaranteed. We are 5.5 km on a dirt road, well away from the tar road. The loudest no
Direct Enquiry
Call Direct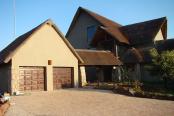 8.7km North of The Bosveld Mile
The self catering property is situated 20 km outside Bela-Bela on a game estate, with all kinds of different antelope including giraffes, sables ect.
Direct Enquiry
Call Direct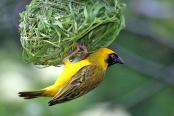 8.9km North of The Bosveld Mile
Weaverbird Cottage is located in the Leopard's Rock Country Estate, a fenced and secure residential estate that lies off the R101 between Bela-Bela (Warmbaths) and Modimolle (Nylstroom) in the malaria-free Waterberg region of Limpopo.
Direct Enquiry
Call Direct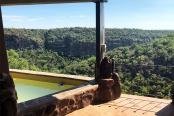 Sleeps: 16 in 4 units/rooms
9.0km North of The Bosveld Mile
Nestled in the heart of the bushveld and overlooking a gorge, Leopards Rock Bush Boutique Apartments are located in an exclusive country estate just 15 minutes from Bela-Bela. Only 3 open plan, spacious Apartments are set on a rocky incline with sweeping
Direct Enquiry
Call Direct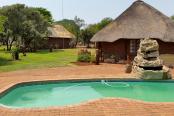 Sleeps: 16 in 4 units/rooms
9.9km South West of The Bosveld Mile
Galago Private Bush Lodge is set in 17 hectare of pure bushveld just 16 km from Bela Bela (Warm Baths). This is an ideal setting for small private group functions and secluded get a ways!! 4 comfortable en suit cottages for 6...
Direct Enquiry
Call Direct