Ficksburg Cherry Festival
Ficksburg Cherry Festival
Each year the small Free State town of Ficksburg bustles with activity as the oldest crop festival in South Africa springs to life. The Cherry Festival has been running for over 45 years in succession, in the cherry capital of the world, and it promises to be bigger and better each year. The festival offers something for everyone, including sports fanatics who can look forward to meeting some of South Africas best-loved sporting greats. There are also soccer, rugby and cricket workshops for different age groups on all three days of the festival where ex-stars of the various disciplines will share their skills with young Bafana-Bafana, Springbok and Protea hopefuls.

The special tours to cherry and asparagus farms are always a highlight for visitors to the Cherry Festival, especially to those who have never seen how their favourite delicacies are produced, and people will once again be able to book for outings during which they will be able to pick their own cherries, etc. There is also the opertunity to visit the farm in the Clocolan district where essential oils are produced.

For those who want to take a break from the busy Cherry Festival itself, there is the option of taking a cruise along an unspoilt waterway just outside Ficksburg aboard South Africas only floating cigar bar, the White Mischief. During the cruise visitors will be able to spot the numerous species of birds and game which call the area home. They will also be served a mouth-watering gourmet meal at the halfway-point and, of course, while they take their ease on board, they can savour the single malt whiskies for which the White Mischief has become famous.

During the Cherry Festival some of South Africas top entertainers will take the stage to electrify and delight the crowd, some of the entertainers who have graced the festival stages include Jaunita du Plessis, Ezulka van Zyl, Glaskas and Romanz.

There is also something for those who appreciate the beauty of nature, like Flowers of Praise, which is the annual display of floral art at the Methodist Church. Or one could always visit All Saints Anglican Church to view the magnificent coloured glass windows which depict the areas many indigenous flowers.

There are always loads of workshops on the go during the festival including cooking workshops, herb workshops, a ribbon embroidery workshop, a wedding workshop and an art workshop for those of us with a more creative spirit.

The Ficksburg Cherry Festival takes place every year during the month of November with dates set for 21 to 23 November 2013 and 20 to 22 November 2014. Visitors should take note that the show grounds are located in town within walking distance of most locations. It is also advisable to bring a warm anorak, rain gear, sunscreen, boots and a good attitude.

For more information please contact:
Cherry Festival Info Office
Tel: +27-51-9336486
Or email: gavin@cherryfestival.co.za

Directions
From Johannesburg
Take the N3 to Villiers. Take exit 169 for R26/R103 toward Villiers(SUID)/Frankfort. Turn Right onto R26/R103 continue towards Frankfort. Turn Right onto R26/R34. Pass Frankfort, Once over the bridge, turn Left towards Reitz. Drive over the STOP intersection at Reitz and continue to Bethlehem. Entering Bethlehem, Turn Right onto Eeufees St / R26. Turn Left onto Commissioner St / R26, Continue to follow R26. Pass Fouriesburg, Continue to follow R26. Turn Left into Ficksburg.

Alternative route from Johannesburg
Take the N1 toward Kroonstad. Take the 394 to merge onto R76 toward Bethlehem. Turn Right onto R720 at Steynsrus. Turn Left onto R70 toward Senekal. Turn Left onto R70/N5 toward Senekal. Pass through Senekal, then turn Right onto R26. Pass Rosendal and continue on the R26. Turn Right toward Ficksburg.
Distance is approx 400 kilometres from Johannesburg to Ficksburg.

From Durban
Enter the N3 toward Harrismith. Turn Left at Van Reenen Pass onto N3/R103. Continue to follow N3. Take the N5 ramp to N1 / Harrismith / Bethlehem / Bloemfontein. Keep Right at the fork to continue toward N5. Turn Left onto R74. Continue onto R712. Turn Left onto R711. Turn Left onto R26 toward Ficksburg.
Distance is approx 570 kilometres from Durban to Ficksburg.
Accommodation Near Ficksburg Cherry Festival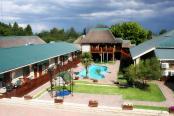 Sleeps: 86 in 39 units/rooms
0.7km South West of Ficksburg Cherry Festival
Imperani Guesthouse is a newly renovated house situated at the feet of the Imperani Mountain in the peaceful town of Ficksburg, South Africa. The Guesthouse provides luxury accommodation in all 11 bedrooms with bed and breakfast.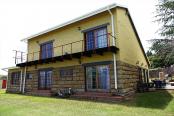 10.7km North West of Ficksburg Cherry Festival
Daskop Guest & Game Farm is situated on 700 hectares in a very unique part of South Africa. We are essentially a Venison Farm yet still boast with 14 species of game, birds and lots of flora. The farm is situated just outside Ficksburg in the...
Direct Enquiry
Call Direct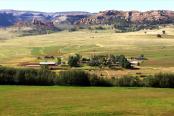 Sleeps: 240 in 12 units/rooms
19.6km North of Ficksburg Cherry Festival
The lodge will be modelled and structured along the lines of a local social enterprise embedded in the community that lives on farmland surrounding the lodge.
Direct Enquiry
Call Direct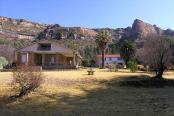 22.6km North East of Ficksburg Cherry Festival
The lodge, nestled below massive sandstone cliffs, consists of a beautifully renovated double storey English Cottage with four charming en suite bedrooms and a majestic, renovated sandstone farmhouse with 5 comfortable en-suite bedrooms and huge ...
Direct Enquiry
Call Direct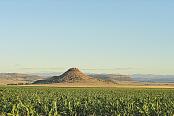 22.9km West of Ficksburg Cherry Festival
Amohela ho Spitskop nestled in a valley between the villages of Ficksburg and Clocolan.The 5 self catering cottages are spacious and comfortably furnished, big couches, huge open fires, fully equipped kitchens and have weber braais on the deck-with-a-view
Instant Booking
Direct Enquiry
Call Direct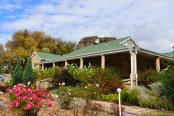 34.0km North East of Ficksburg Cherry Festival
The Rose House bed and Breakfast is situated on a 580 hectare farm between Fouriesburg and Clarens on the S 325 road.
Direct Enquiry
Call Direct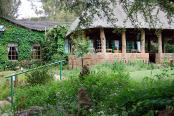 Sleeps: 69 in 23 units/rooms
39.8km North East of Ficksburg Cherry Festival
Family farm accommodation nestled in the Rooiberge, situated on the banks of the Caledon River with easy access to Clarens, Lesotho's Ski Slopes and Katse Dam. Rates are inclusive of all meals and teas.
Direct Enquiry
Call Direct
Sleeps: 45 in 10 units/rooms
40.4km North East of Ficksburg Cherry Festival
Camelroc sits between the two Caledon rivers, close to Caledonspoort border post. Its a good base from which to explore Eastern Free State as well as Lesotho. 6 chalets sleeps 8, 6, 2. Hikers Cabin sleeps 16 Main home has three rooms sleeps 6.
Instant Booking
Direct Enquiry
Call Direct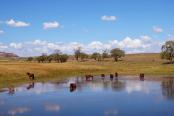 Sleeps: 20 in 5 units/rooms
40.7km North of Ficksburg Cherry Festival
Discover and enjoy the beauty and tranquillity of the Eastern Free State Mountains, close to the Lesotho border. Mont Plaisir offers luxurious self-catering accommodation...
Direct Enquiry
Call Direct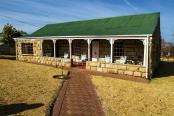 Sleeps: 28 in 4 units/rooms
41.4km North East of Ficksburg Cherry Festival
Come and experience the crisp clean air of the Eastern Free State in the relaxed atmosphere of The Old Country House and Cottage in the heart of Fouriesburg. Spend the evening with friend and family in front of the coal stove and greet the morning sunrise