The Royal Agricultural Show, or more commonly known as the Royal Show, originated forty years before the start of the Anglo Boer War. The show had already been growing, while the main trunk line to the Witwatersrand was being built, and technological innovations such as electricity and transistor radios were being slowly introduced into homes throughout the country. At that time cattle, sheep, horses and pigs were paraded along Pietermaritzburg's Commercial Street towards the Royal Agricultural Showgrounds.

Today the Royal Show is the largest exhibition of its kind in Africa, displaying some of the finest livestock and agricultural equipment. The venue also houses a range of activities and displays which shed light on the entire industrial, commercial and service sectors within the province. 2011 sees the Royal Show taking place between Friday, 27 May to Sunday, 05 June 2011.

The 2,100 sqm. food hall provides visitors with an interesting and informative insight into the chain of food processing, from farm fields to the dining table, through a series of exhibits and demonstrations. In the recently refurbished hundred year old Crafts and Home industries hall, visitors are treated to an impressive display of skill and talent, which includes various fine examples of embroidery, needlework, tapestries, knitting, painting, photography and woodwork. Other halls at the show feature various displays regarding regional tourism and business, adding to a total area of 4,000 sqm. of undercover exhibition space, allocated for a wide spectrum of general displays.

The outdoor stands also house a large variety of exhibits varying from building requisites to swimming pools, and the latest ranges of cars and trucks, as well as materials handling and building equipment.
Nearby Listings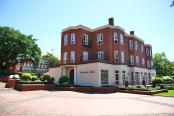 Sleeps: 6 in 3 units/rooms
1.2km South West of center of Royal Agricultural Show
All rooms have access to 11 TV channels. Internet access is provided at no additional cost. All units have baths and showers. Apart from two Parkview Lodges, all rooms have airconditioners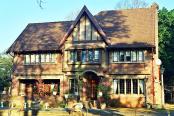 Sleeps: 39 in 18 units/rooms
1.5km South West of center of Royal Agricultural Show
Available are 7 individually and elegantly, fully furnished rooms overlooking well established gardens. Rooms have air conditioning / fans, all rooms are fully heated in winter. Each of the rooms have tea and coffee making facilities and TV's.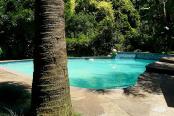 1.6km South West of center of Royal Agricultural Show
Africa's Eden is a 2 acre estate situated along a green belt and wedged between 2 streams and a mere 2.5 km from the city.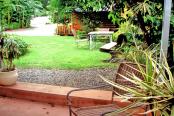 Sleeps: 65 in 14 units/rooms
1.6km South West of center of Royal Agricultural Show
Duvet & Crumpets offers various self-catering accommodation options. There are double/twin en-suite units as well as garden cottages. The garden cottages are ideal for "relocation" purposes and long-term stays are available. For larger groups, ...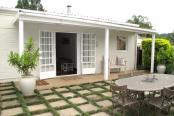 1.6km South West of center of Royal Agricultural Show
Self catering cottage with own kitchen and lounge. Ideal for a family as all guests share the same bathroom which is en-suite. Bedroom with one queen size bed, ceiling fan and air conditioner. Lounge with two single beds and ceiling fan. Full DSTV and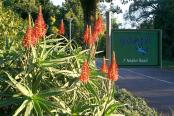 2.4km West of center of Royal Agricultural Show
Situated a mere 600 metres from the popular Cascades shopping centre in the leafy northern suburb of Montrose, and less than 5 minutes drive to the Liberty Midlands Mall and the N3 highway, Gecko Hill is a popular self catering destination.
Sleeps: 8 in 3 units/rooms
6.3km West of center of Royal Agricultural Show
Bancroft B&B is in Hilton, in the forested hills above Pietermaritzburg, the capital of Kwazulu-Natal. With its beautiful Georgian facade Bancroft offers 2 extremely comfortable, well appointed, luxury B&B suites accommodating 6 people
Sleeps: 31 in 8 units/rooms
6.4km East of center of Royal Agricultural Show
Lincoln Cottages is nestled amongst indigenous Acacia trees in the tranquil suburb of Lincoln Meade, Pietermaritzburg. We offer an ideal base from which both the business man and holiday maker can operate from
Sleeps: 25 in 7 units/rooms
From
R 225,00
Per person, per night sharing.
* Rates may vary according to season
6.4km East of center of Royal Agricultural Show
Lincoln Cottages was conceived, designed and landscaped by Ken and Monica Phillips. The tastefully decorated Cottages were hand built by the owners, and therefore the accommodation which is offered bears a reflection of love.
Sleeps: 29 in 11 units/rooms
6.7km South East of center of Royal Agricultural Show
We are ideally centrally situated, with close access to the N3 Mkondeni Industrial area, with all its industrial parks.