Showing 1 to 10 of 10 results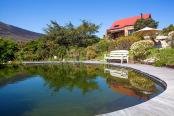 Sleeps: 10 in 2 units/rooms
Self Catering House, Cottage, Chalet Accommodation in Noordhoek
Situated high on the slopes of the green Noordhoek Valley is Leopardstone Hill. Named for the endangered Western Leopard Toad, we back up our green credentials by providing essential habitat for this endemic species and for other local flora and...
From R 5 000,00
Per unit, per night.
Self Catering House, Cottage, Chalet Accommodation in Noordhoek
Situated on the slopes of Chapman's Peak, and only 500 m from the world renowned Noordhoek beach. This spacious four bedroomed, four bath roomed home consists of two large indoor entertainment areas, both sea facing with views down Noordhoek beach all...
Nearby Listings
3.8km North of center of Noordhoek
Plotsklaps offers home from home comfort for family living, providing all your conveniences to make life easy and simple. The guest accommodation is laid out over 2 levels, comprising of, 2 bedrooms, both en-suite, a fully fitted and equipped ...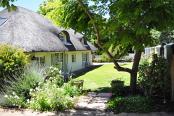 From R 1 900,00
Per unit, per night.
3.8km North of center of Noordhoek
Mountain View Holiday Cottage situated in Zwaanswyk, Cape Town, Western Cape - Self catering family unit, sleeps two to four, open plan, double storey.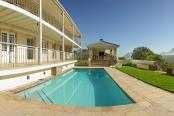 Sleeps: 14 in 3 units/rooms
4.0km South East of center of Noordhoek
Luxury Self-Catering Suites. Ideal for family and friends. Accommodates up to 10 people. Lovely terraced garden, solar heated pool, trampoline, gazebo & barbeque. Beautiful mountain and sea views.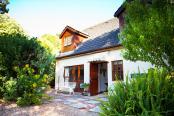 Sleeps: 10 in 2 units/rooms
4.1km North of center of Noordhoek
Littlewood and Garden Cottage. Set in lush parkland bordering Tokai Forest reserve and almost adjacent to Steenberg Wine and Golf Estate. The cottage sleeps up to six people and the acommodation comprises a large luxurious air-conditioned master...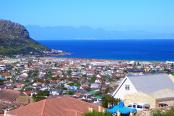 Sleeps: 11 in 3 units/rooms
4.8km South East of center of Noordhoek
Situated on the mountainside in Fish Hoek, A Place in Thyme offers accommodation in three separate units: the cottage (sleeps 5); Small Thyme (sleeps 2) and Big Thyme (sleeps 2 adults & 2 children; or 3 adults.)
Sleeps: 31 in 6 units/rooms
5.4km East of center of Noordhoek
Dunvegan Lodge offers luxury self-catering or bed and breakfast accommodation in spacious sunny rooms, each with modern en-suite bathrooms, TV with satellite, telephone, hairdryer, safe and, for those chilly evenings, underfloor heating and electric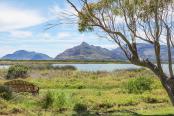 5.4km South of center of Noordhoek
A fantastic 3-bedroom home directly located on a vlei at Imhoff's Gift in Kommetjie, only minutes away from Long Beach and Noordhoek Beach. We call the house "BUHLE" which means "beautiful house" in Xhosa - and it is truly uniqu..
5.4km South East of center of Noordhoek
No.3 Riverside Mews is part of a secure cluster complex of only 11 houses situated in Banks road in Fish Hoek. Ideally located, the home is far enough away not to be disturbed by traffic noise yet close enough to be in easy walking distance to the...
Cape Town Self Catering House, Cottage, Chalet Accommodation
Western Cape Self Catering House, Cottage, Chalet Accommodation
Noordhoek Accommodation Categories
Self Catering House, Cottage, Chalet Accommodation
Noordhoek Special Accommodation Categories