Showing 1 to 10 of 10 results
Bed & Breakfast Accommodation in Generaal de Wet
Currie Guesthouse is a highly recommended guesthouse in the Southern parts of Bloemfontein but still within five minutes of the city, stadiums and show grounds.We have eleven spacious rooms that can be hired at a very affordable price, double rooms
Nearby Listings
La Boheme Gastehuis is the most affordable 4-star accredited guesthouse in Bloemfontein, the capital of the Free State and the beautiful City of Roses.
Sleeps: 21 in 10 units/rooms
Experience the boundless tranquillity and warmth of the Free State, where there is no greater luxury , than feeling at home. Grazia Guest House is located south of Bloemfontein, in a quiet street, a stone's throw from Life Rosepark Hospital and ...
Sleeps: 36 in 14 units/rooms
We offer you four-star luxury accommodation in our privately owned guest house in the heart of central South Africa.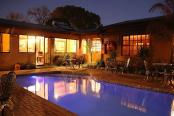 We at Green leaf Guesthouse in Universitas welcome you to experience our warm and friendly hospitality in gracious and relaxed surroundings.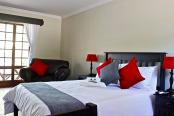 Sleeps: 23 in 11 units/rooms
Situated in the heart of Bloemfontein, The Nightingale Guesthouse/ B&B is conveniently close to all major attractions in Bloemfontein, Free State. We offer We offer 11 En-Suite rooms. 3 x Double, 1 x Twin, 1 x Family...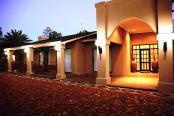 Sleeps: 32 in 16 units/rooms
African Lodge is situated opposite the University of the Free State. We offer comfortable, stylish and African decorated en-suite bedrooms. Most of our rooms have private entrances to the garden and parking area...
Sleeps: 38 in 16 units/rooms
African Footprints Lodge is situated opposite the University of the Free State, Universitas Hospital, in the same street than all major sport stadiums (Vodacom Park etc.) All government departments and shopping centres are within 1.2km from African Lodge.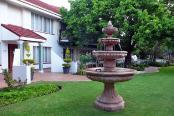 Sleeps: 89 in 32 units/rooms
We are proud to be one of the first established Guesthouses in Bloemfontein, SINCE 1993. We can accommodate from VIP persons to business travellers, families, small/large groups and even long term accommodation needs.
Sleeps: 277 in 11 units/rooms
Shalom is situated in Universitas, a leafy suburb close to the University of the Free State. We have family rooms, single and double rooms, all with en-suite bathrooms, TV's, fridges and microwaves. There is a swimming pool and also a lapa with braai
Back to Generaal de Wet Overview
Transgariep & Goldfields Bed & Breakfast Accommodation
Generaal de Wet Accommodation Categories
Bed & Breakfast Accommodation