Showing 1 to 1 of 1 results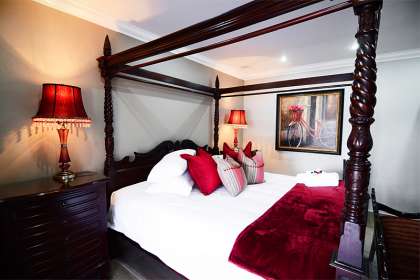 Bed & Breakfast Accommodation in Vryburg
43km from Stella
Enjoy serenity, luxury and privacy at the beautiful Abella Bed & Breakfast, situated in Vryburg, the agricultural heartland of the North West province. We strive to maintain a homely atmosphere, with pleasant and welcoming rooms for our visitors that will
Showing 1 to {{total}} of {{total}} results
Stella
Stella
Stella is a cattle ranching suburb in North West Province of South Africa and was founded in the 1920's.

Attractions:
While visiting Stella you should not miss this interesting Taung Heritage Site where the fossillised skull of a child was found in the limestone quarry and is known as one of the first hominid findings in 1924. There are many attractions in Stella and nearby are the opportunity to explore nature and enjoy guided tours where you will get to witness lions in their natural habitat, including getting to view varies buck and buffalo.

Climate:
Stella enjoys warm to hot summer months with afternoon thundershowers and cool to warm winter months with some cold to very cold days.
Nearby Towns With Accommodation
Nearby Points Of Interest
---