Showing 1 to 7 of 7 results
Nearby Listings
Sleeps: 23 in 3 units/rooms
From R 3 325,00
Per unit, per night.
26.5km West of center of Redelinghuys
Elands Bay Guesthouse offers self catering accommodation in Elands Bay, Cape West Coast. Elands Bay Guesthouse, which has been in operation since 2001, is located 250km north of Cape Town on the West Coast and is easily accessed on tar all the way driving
From R 450,00
Per person, per night sharing.
35.4km South West of center of Redelinghuys
JubelnJuig provides a self catering flatlet in Dwarskersbos, Cape West Coast. Jubel n Juig self-catering unit is a special place of relaxation. This 68m² unit is part of my home and barely 200m from the Dwarskersbos beach. Our luxurious self-catering
From R 2 200,00
Per unit, per night.
44.1km North West of center of Redelinghuys
Seester Accommodation offers stunning beachfront self catering accommodation In Lamberts Bay, Cape West Coast. Take your soul for a well deserved rest to a double-storey self-catering house situated on a beautiful seafront property a mere 70 metres from
From R 1 500,00
Per unit, per night.
44.7km North West of center of Redelinghuys
Strandstreet 92 offers beachfront self catering accommodation in Lamberts Bay, Cape West Coast. Lamberts Bay is world famous for the Bird Island where thousands of Cormorants and Gannets have their nesting and breeding ground. It is renowned for West Coas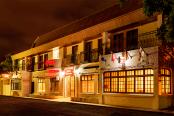 Sleeps: 84 in 42 units/rooms
From R 600,00
Per person, per night sharing.
46.6km North of center of Redelinghuys
Clanwilliam Hotel provides hotel accommodation in Clanwilliam, Cape West Coast. Ensconced in the magical Oliphant's River Valley, Clanwilliam Hotel is situated off the beaten track. Only two hours drive from Cape Town, the hotel offers air-conditioned roo
From R 1 220,00
Per unit, per night.
49.1km South West of center of Redelinghuys
Port Owen Marina provides self catering apartment accommodation In Velddrif, Cape West Coast. Situated in popular town of Velddrif, just 150km from Cape Town Airport, and minutes from the fishing village of Laaiplek, the 41 self-catering apartments and ch
Sleeps: 15 in 2 units/rooms
From R 700,00
Per person, per night sharing.
49.2km South West of center of Redelinghuys
The Waterfront is a luxury 5-star, five bedroomed, self-catering, air-conditioned guest house, on the waterfront, at Port Owen Marina on the Cape West Coast.
---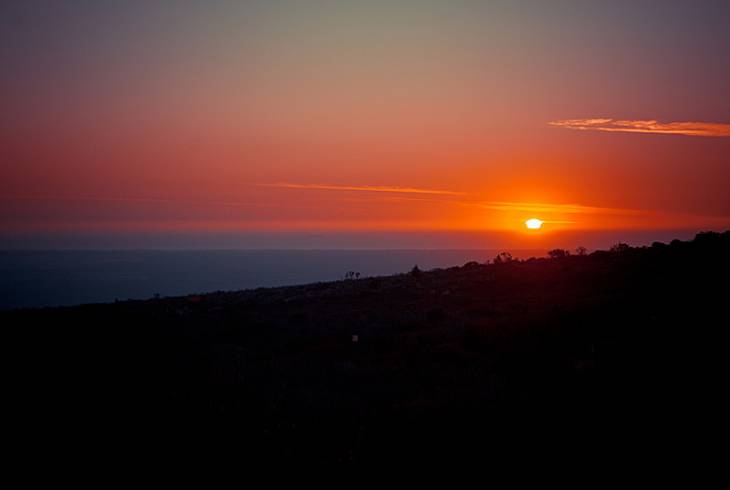 Redelinghuys
Redelinghuys is described as a place where time stands still and minds are swept away by the absolute peace and quiet of the West Coast countryside! The charm of this little town and its warm and friendly country folk has to be experienced to be really appreciated. The character is of a period in history long gone by, with its predominantly Victorian architecture. Redelinghuys is situated 195 km north-west of Cape Town, 66 kms from Piketberg and 20 kms from Elands Bay
They say that one day in the country is worth a month in the town. So here is your challenge, return to the country where there are no holidays, one day is like the next. Come and experience life for the first time, when you lock your doors in the city and enjoy a life out in the country at the little town of Redelinghuys, with its fresh smell of untouched fynbos.
The area and particularly the Verlorenvlei estuary, is renowed for its bird life, which number near to 200 species and of which about 75 of those species are waterbirds. The Verlorenvlei is their final resting point before they move on to the northern hemisphere at the end of our summer. The estuary, is fed by a perennial river that starts in the Cedarberg. It is one of the largest natural wetlands along southern Africas West Coast. This National treasure, regarded as a coastal lake, is connected to the sea via a 2,5-km-long channel. During winter, the lake fills to a maximum depth of 4.5 m and overflows into the sea near Elands Bay. This lovely area is covered with a blanket of flowers from July until October. It is also famous as the potato Mecca of the Sandveld. Its a great place for those who love the sea, but dont want to live on the beach. If you love fishing, surfing or just swimming, it is only a 20 min drive from Redelinghuys to Elands Bay, which is also famous for its beautiful and ideal surfing beaches.
Residents describe it as a place which is definitely an intrinsic gift from the creator and deserves to be appreciated by every bird watcher and nature lover.
Climate
Redelinghuys normally receives about 257mm of rain per year and because it receives most of its rainfall during winter it has a Mediterranean climate. It receives the lowest rainfall (3mm) in January and the highest (49mm) in June. The average midday temperatures for Redelinghuys range from 17.9 degrees Celsius in July to 29.9 degrees Celsius in February. The region is the coldest during July when the mercury drops to 6.9 degrees Celsius on average during the night.