Scopex will be held at the Military History Museum in Saxonwold in Johannesburg. This event will take place on the 21st July 2012 from 9am to 9pm. It is a popular event has become one of the great astronomy events of the year.

Scopex is a public outreach initiative which was designed to promote interest in astronomy, telescope making and astrophotography to mention only a few. Scopex is meant to educate and encourage participation by the public, as well as gather like minded people with a common interest. It was also brought about to publicise and recruit new members to astronomy clubs and societies and even other clubs in this field. Each year there is a Scopex expo which showcases work of individuals and organisations. There will also be lectures, competitions, equipment and astrophotography exhibitions and workshops.

Scopex was first started in 1993 with an Amateur Telescope Making class. The Pretoria Centre also had members with experience in this hobby and the two groups drew together. As the word spread, classes grew bigger and by 2002, ScopeX was formed.

The Scopex expo is a family outing. It is exciting and very interesting with lots to see and do. There will be an Amateur Telescope Making Exhibition where you can exhibit your own telescope or anything else you have created relating to astronomy. There will also be a Telescope Auction and a raffle. You will be able to browse and buy telescopes and accessories, books and many other related items. There will be science shows and telescope making demonstrations. The whole day is going to be fun filled with great prizes to be won.

Submit all your entries to the Help Desk by 11am. They must be clearly marked with a title aperture, shutter speed, film type, speed or ISO, equipment used and processing applied. Do not put your name on the caption as they will be placed on the photos after judging has taken place.

One of the highlights of the event is the annual Star Party which begins at 5pm. This is when you can admire the night sky through a telescope and gaze at the stars. This is the perfect opportunity to bring a picnic along and relax under the skies.

Don't miss out on this wonderful event, you won't be disappointed. For more information contact 082-650-8002.
Nearby Listings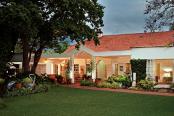 Sleeps: 8 in 4 units/rooms
0.7km North of center of Scopex
Cotswold Gardens situated in the beautiful treed suburb of Saxonwold Johannesburg. Beautiful garden, a large sparkling swimming pool, with free standing sculptures and a variety of contemporary art inside the house.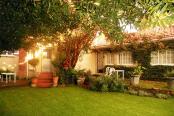 1.0km South of center of Scopex
Forest Town Guest Cottages situated in Forest Town in Johannesburg. These attractively and comfortably furnished villas are self-contained, separate and private, 1- and 2-bedroom villas to suit families, the business traveller and tourists.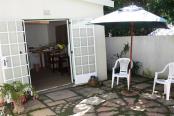 1.2km South of center of Scopex
Nestled in the leafy suburb of Forest Town, in a quiet and secure cul-de-sac with 24 hour security guards. Friendly and warm comfort offered by Annie and Chris Challis - this is your home away from home.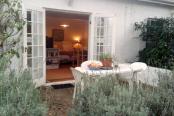 Sleeps: 6 in 3 units/rooms
From
R 425,00
Per person, per night sharing.
2.5km West of center of Scopex
6 on Sixth Bed & Breakfast is conveniently situated in the up-market Johannesburg suburb of Parktown North.
Sleeps: 8 in 4 units/rooms
2.6km South West of center of Scopex
Parktown Guesthouse is set in a beautiful garden of a private Parktown estate - Situated in a lovely neighborhood. The cottage can accommodate two persons.
Sleeps: 6 in 3 units/rooms
2.9km North West of center of Scopex
La Bougain Villa is an elegant Bed and Breakfast in a quiet peaceful garden setting in the heart of Johannesburg's northern suburbs. Holiday makers and business executives are most welcome.
2.9km West of center of Scopex
Self catering accommodation in Parkhurst, Johannesburg. Including office area and within walking distance restaurants, shops and pubs. A sports club is on the boundary of the establishment.
3.4km South West of center of Scopex
7th Street Guesthouse and Conference Venue is a 4 star graded by TGCSA, with 13 luxury en suite rooms equipped with DSTV, Wifi internet access, heaters, hairdryers, fans, digital safes, coffee/tea facilities and bar fridges stocked with compliment...
3.7km North of center of Scopex
Inanda's First B & B is a superb guest house situated in a tranquil, tree lined avenue in Illovo which is one of Sandton/Johannesburg's exclusive suburbs. The guest house is within close proximity to some of the most popular office and shoppin
Sleeps: 12 in 6 units/rooms
From
R 680,00
Per unit, per night.
4.3km South West of center of Scopex
33 on First Guesthouse is situated a stone's throw from the Bohemian suburb of Melville's famous 7th Street with its vibe atmosphere, pavement cafes, cozy restaurants, antique/vintage stores and cocktail clubs, we are in the perfect location to explore Jo