Aardklop Festival
The Aardklop Festival is held in Potchefstroom in the North Western Province of South Africa. The Aardklop Festival is a well known and well attended by locals and visitors from all around the globe. This Arts Festival offers a variety of arts, entertainment, food and drinks. The list is endless and all ages are catered for. The Festival is professionally organised and very well run. The programme includes more than 65 productions such as dramas, an opera, dance and many more. There are numerous well known artists, award winning writers and Hertzhog prize winners being staged at the festival. A spectacular highlight this year is the British Violinist, Daniel Rowland with the Chamber Orchestra, one of many not to be missed. There are so many talented and well known artists and musicians bringing entertainment from rock to jazz and boeremusiek to name only a few.

This Aardklop Festival is a must when in the area. It is festive and the atmosphere is electric. Entertainment galore, an experience of a lifetime.

For dates and bookings, contact Computicket.
Accommodation Near Aardklop Festival
Sleeps: 11 in 4 units/rooms
0.7km South of Aardklop Festival
Adato Guest House is a charming home situated in Potchefstroom close to the main attractions, shopping centers. hospitals, sport grounds and the university. The warm friendly atmosphere and comfortable, stylish accommodation is ideal for business ...
Direct Enquiry
Call Direct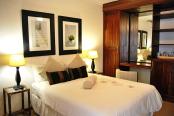 Sleeps: 38 in 15 units/rooms
1.8km East of Aardklop Festival
Kumkani Country Lodge is centrally situated on 4ha next to the Mooi River and Golf course in Potchefstroom. Shopping centres and restaurants within walking distance. University/ sport facilities are within 5 km.
Direct Enquiry
Call Direct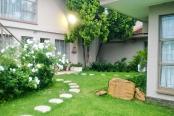 Sleeps: 36 in 2 units/rooms
2.6km North East of Aardklop Festival
Home away from home. Birdsview Guest House is conveniently situated from the main road N12 of Potchefstroom, offering a relaxing, clean and peaceful self-catering destination. We are in close proximity to shopping centres...
Direct Enquiry
Call Direct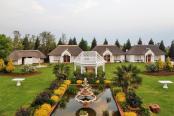 Sleeps: 24 in 12 units/rooms
10.9km North of Aardklop Festival
Lyon Paradise is a stunning venue with a huge thatch roof and lush green gardens, complete with beautiful roses, a koi fish pond, calming and tranquil water feature and a brilliant white gazebo as focal point, which is suitable for large groups and weddin
Direct Enquiry
Call Direct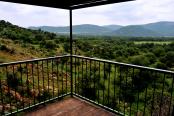 Sleeps: 47 in 10 units/rooms
27.5km East of Aardklop Festival
2023 million years ago a meteorite struck planet earth formed the Vredefort Dome. This impact has left a beauty out of destruction that is utterly breathtaking, historically fascinating and rich in a unique and diverse micro-ecosystem of fauna and...
Direct Enquiry
Call Direct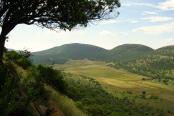 Sleeps: 45 in 4 units/rooms
29.2km South East of Aardklop Festival
Nestled between two high ridges in the heart of the Vredefort Dome World Heritage Site, Deelfontein self catering bush lodges offers activities ranging from hiking and mountain biking to birdwatching and stargazing.
Direct Enquiry
Call Direct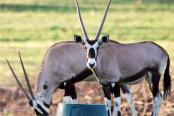 Sleeps: 86 in 21 units/rooms
33.6km East of Aardklop Festival
Dimalachite offers accommodation in luxury three star river lodges, regular self catering chalets, and campsites on the riverbank. Come and enjoy the thrill of white-water rafting or enjoy some fishing and do bird watching...
Direct Enquiry
Call Direct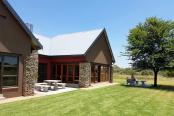 39.1km East of Aardklop Festival
Fully furnished 3 bedroom single storey open plan house on Vaal de Grace Golf Estate, 2 Kms outside of Parys, Free State, on the VredeFort road.
Direct Enquiry
Call Direct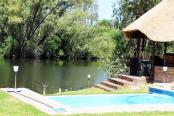 Sleeps: 8 in 2 units/rooms
39.7km East of Aardklop Festival
If you are looking for complete relaxation and tranquillity in an African setting you need look no further. Our luxury self-catering cottages are fully equipped and serviced.
Direct Enquiry
Call Direct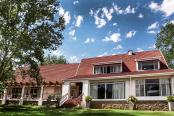 39.7km East of Aardklop Festival
Luxurious Bed & Breakfast accommodation on the banks of the Vaal River in the beautiful town of Parys in the Free State.
Direct Enquiry
Call Direct