Amazulu Game Reserve
Situated in Northern KwaZulu Natal, on the banks of the Mkuze River, is the Amazulu Game Reserve, which covers an area of ten thousand hectares. The privately owned and operated game reserve consists of a number of varied habitats which all combine to form a diverse ecosystem, made up of savannah, mountains and wetlands. The diversity of habitats result in a display of wildlife just as diverse inhabiting the region which includes the "big 5", as well as giraffe, warthog, hyena and a variety of over fifteen antelope species, hippopotamus and crocodile.

Amazulu Private Game Reserve provides its visitors with a truly authentic African outdoor experience, offering guided walks both in the early morning and late afternoon, allowing an excellent opportunity to take in the magnificent surrounds and observe fascinating wildlife in its natural habitat. Qualified and knowledgeable rangers provide visitors with interesting and informative insights into the animals in the region, making each venture into the bush, a more memorable event.
Accommodation Near Amazulu Game Reserve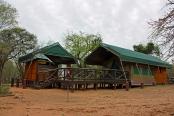 0.9km North East of Amazulu Game Reserve
Mkhuze Game Reserve is situated in Northern Zululand, roughly 335 km from Durban. The reserve was established on 15 February 1912 and is 40 000 ha in extent. Today it forms part of the iSimangaliso Wetland Park.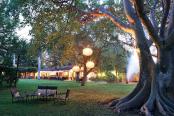 Sleeps: 12 in 3 units/rooms
20.3km West of Amazulu Game Reserve
Situated in Mkuze near the historical & legendary Ghost Mountain, this 4 Star Country Inn with its welcoming hospitality is central to many game and coastal reserves. Enjoy a variety of Game and Cultural safaris or relax with a pampering Spa treatment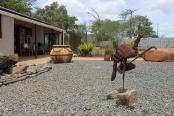 Sleeps: 42 in 19 units/rooms
20.4km West of Amazulu Game Reserve
Our b&b lodge has 10 rooms, consisting of a suite, a 2 bedroom family unit, 4 units with double beds, 4 units with 2 single beds. All rooms have en-suite bathrooms, TV's with DSTV and air conditioners.
Sleeps: 19 in 6 units/rooms
22.0km South West of Amazulu Game Reserve
African Spirit Game Lodge, situated 12 km's west of Mkuze, invites guests to experience true luxury and warm African hospitality. The lodge is personally managed by the owners.
26.9km West of Amazulu Game Reserve
Nkonkoni is a fisherman's camp that dreams are made of. All the creature comforts one would ever need wrapped in the ruggedness of the unspoilt Maputaland bushveld, on the shores of Lake Pongola.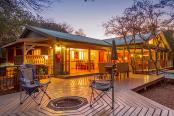 27.2km South East of Amazulu Game Reserve
Thornwood offers luxury accommodation for up to 8 people in a self-catering, fully serviced, upmarket lodge. A unique blend of luxury timber frame units, fit seamlessly into the surrounding bush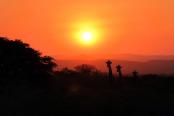 Sleeps: 8 in 2 units/rooms
27.7km South East of Amazulu Game Reserve
Toad Tree Lodge is a exclusive destination situated within a private game reserve. it boasts a wealth of antelope species, as well as giraffe, zebra and wildebeest, all of which are endemic to the area. we are a premier bird lovers destination ...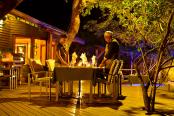 Sleeps: 18 in 6 units/rooms
28.0km South East of Amazulu Game Reserve
The luxury bedroom units are linked by wooden walkways to a central facility with furnishings that nurture the bushveld experience. The spacious lounge, kitchen, dining room and pool deck create an ambience of solitude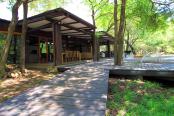 28.2km South East of Amazulu Game Reserve
2 x 2 sleeper bush lodges set in beautiful unique sand forest within Kuleni. Game Park. Game. Lodges have outside showers and fully equipped kitchenette.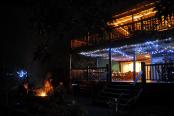 Sleeps: 24 in 11 units/rooms
28.3km South East of Amazulu Game Reserve
The lodge has been sensitively built into pristine African sandforest, carefully preserving this fragile ecology. The focus is on conservation through education and environmental awareness.