Apple Express
Apple Express

This narrow gauge steam train begins its journey at the historic Humerail Station in Port Elizabeth, then heads out of town and across the Van Stadens Bridge. This bridge was built over 100 years ago and at 77m is the highest narrow gauge bridge in the world.

Available for corporate getaways and weddings.

Tel: 041 583-2030
Location: Humewood Railway station
Accommodation Near Apple Express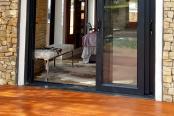 0.2km South East of Apple Express
Direct Enquiry
Call Direct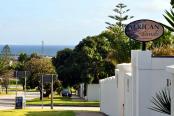 Sleeps: 11 in 5 units/rooms
0.6km South East of Apple Express
Our guesthouse is stylishly decorated and has 6 bedrooms, two of which have interleading doors to make a family unit. These two have full kitchenettes. All have en suite bathrooms, self catering facilities, private entrances
Instant Booking
Direct Enquiry
Call Direct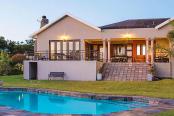 0.9km East of Apple Express
Lalapanzi Guest Lodge is a purpose built guest house which offers upmarket self catering accommodation with a B&B option in the very sought-after beachfront suburb of Humewood in the city of Port Elizabeth.
Sleeps: 10 in 5 units/rooms
1.4km South West of Apple Express
THE Maegan Cherie B&B Consists of 5 rooms. All rooms (suites) are en-suite, with either Shower/bath combination, basin and toilet or shower, basin and toilet.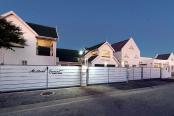 Sleeps: 32 in 13 units/rooms
2.4km South East of Apple Express
Millard Crescent Guest House offers comfortable and secure 3-star accommodation.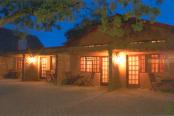 2.7km South West of Apple Express
The Treetops Guest House is situated in the tranquil garden suburb of Walmer in Port Elizabeth. Treetops offers a variety of affordable spacious accommodation in Port Elizabeth, whether you are an overseas tourist, a family group or visiting on business,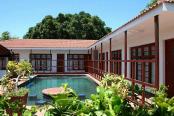 Sleeps: 16 in 8 units/rooms
2.7km South West of Apple Express
5-3rd Avenue Guesthouse, located in the garden suburb of Walmer, is the closest of any form of accommodation to PE airport. We offer clean and comfortable accommodation in 8 private rooms each with own kitchenette and shower-en-suite.
Direct Enquiry
Call Direct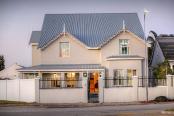 2.7km West of Apple Express
Staying true to the era, our spacious grounds and generous room sizes are politely complimented by steep multifaceted roofing, which in authentic Victorian Fashion are elegantly decorated with elaborate wooden trimmings. Whilst being externally attractive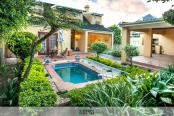 2.9km West of Apple Express
Zareba Bed and Breakfast is nestled away within the charming suburb of Richmond Hill in the historical and quaint heart of Port Elizabeth. Richmond Hill has retained much of the atmosphere of the old days.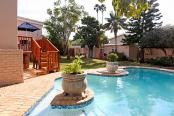 2.9km West of Apple Express
We are situated in Newington Street, Richmond Hill on a quiet tree-lined lane, filled with historic and gracefully restored buildings.