Pennington Beach Resort
Pennington Beach Resort Rates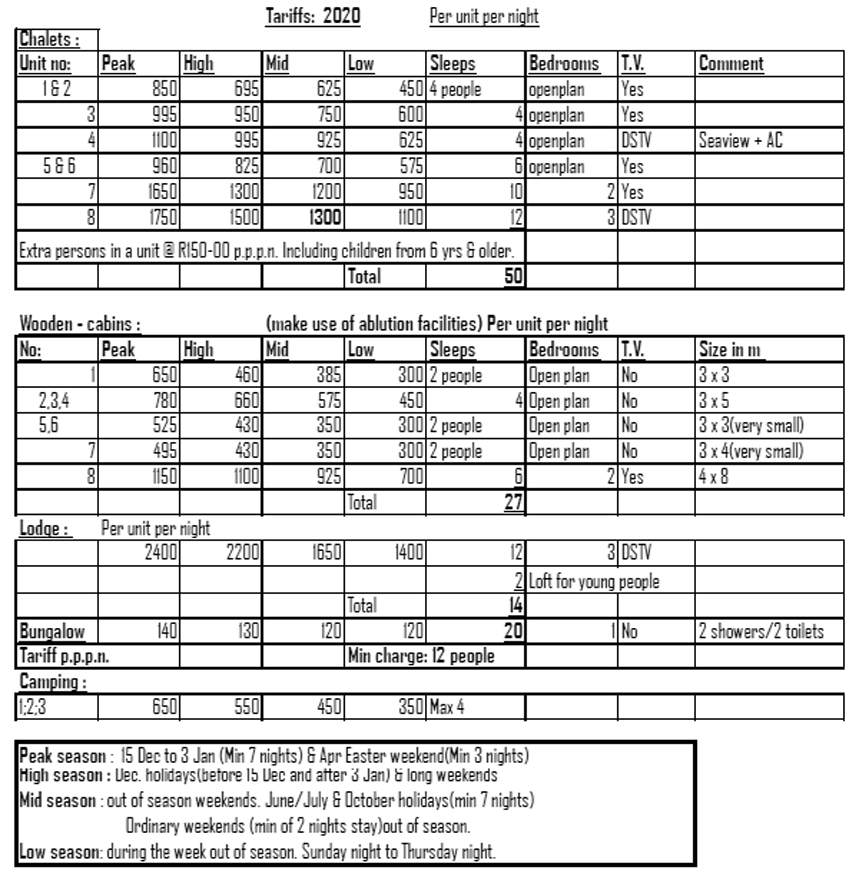 Rates are subject to change without notice.
Terms Of Payment
Cash or EFT only. No credit or debit cards .
Cancellation Policy
No refunds for early departures , late arrivals or non arrivals .
Refunds will only be paid back with valid reason not closer than
3 months before arrival date.
Arrival & Departure Times
Arrival at 12 h oo
Departure at 09 h 00
© WhereToStay.co.za 1998-2021
Pennington Beach Resort Rates
WTS App Browser