Pear Tree Cottage
Map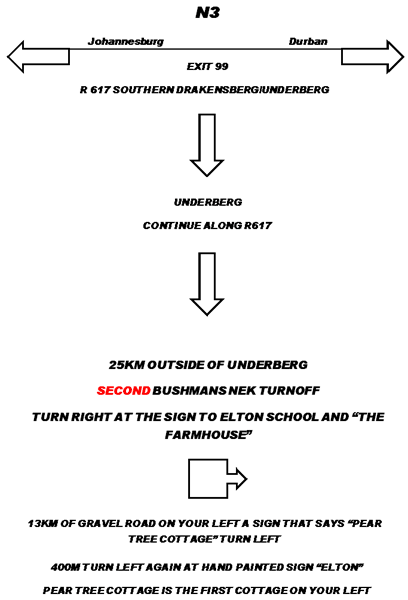 Directions
Travelling North (After the Cedara turnoff)
Travelling South (After the Howick/Midmar turnoff)

Take EXIT 99 Bulwer/Underberg Southern Drakensberg turnoff.
Follow this R617 all the way to Underberg.
Drive through Underberg, remaining on the R617, and 25km after leaving
Underberg, you will reach the SECOND Bushmansnek turnoff.
Take this gravel road for 13km towards the mountains.
You will approach Pear Tree Cottage sign on your left.
Take this and after +-400m, turn left again.
Pear Tree cottage is then the cottage immediately on your left.