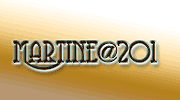 Location & Contact Details
Address:
201 Deputation Street
Vryheid
KwaZulu-Natal
South Africa
Local Tel :

034-9814475

INT Tel :

+27-34-9814475

Local Fax :

086-5050734

INT Fax :

+27-86-5050734

Cell :

083-4735091 (Martine)


It is the perfect solution for a company employes working in the area , family and sportive event , a group of travelers , birdwatchers or sport fans coming for a competition, etc.

The 4 en-suite bedrooms are airy, large and nicely furnished and carpeted . Two have showers, two other have baths with overhead showers.

One bedroom has a direct access through a sliding doors to the swimming pool, two other overlook it and the last one face the garden.

The house is clean on a daily basis. Bed linen and towels are provided and bedding for children is available on request .

The house has a huge kitchen fully equipped with a four plate electric stove and oven, a fridge and freezer, microwave , dishwasher , and all the necessary cooking and serving equipment. The kitchen opens to a nice formal dining room.

Next to the dining room you will find the lounges. The upper lounge invite you to relaxation . It overlooks the sparkling swimming-pool as do the convivial bar next to it.

The lower lounge has a television (1, 2, 3 ,e-TV and DSTV) and a Compact Disc player.

In winter, our anthracite stove gives a warm atmosphere to the lounges and the rooms are equipped with heaters. In summer, fans cool down the rooms.

4 confortable en-suite garden bachelors sleeps two each ( 2 double and 2 twin beded) and will perfectly suit those who are looking for independence . They are fully self-catering equiped and have a brai facility to be used on the garden . They have there own entrance by a private and landscape garden .

The property has an automated entrance/exit and ample parking is provided on the premises. The house is protected by a security system and has magnificent views to the Vryheid nature reserve who is situated at walking distance .

The garden is landscaped and the shopping centres and restaurants are at a walking distance also .

A wellness center "Bien-Etre en Liberte" as been built 5 years ago and offer sauna, jaccuzy , steam-room , splash-pool and more ...(on booking only) . The beauty therapist do massages , manicure, pedicure on booking only .
Directions
From Johannesburg International
As you leave the airport, take the R24 towards Johannesburg. After a few kilometres, the motorway will split in two. Take the branch going to Bloemfontein and Durban (N3). Further on, the highway split again in two. Take the branch going to Durban (N3). Carry on for ±60 kilometres. Exit the highway towards Balfour (R23). You will arrive in Standerton. Follow the signs saying Volksrust or Natal. In Volksrust, take the direction of Newcastle (N11). Sixteen kilometres before Newcastle, turn left for Utrecht and Vryheid (R34). Carry on past Utrecht. After 43 kilometres, turn left in the direction of Vryheid (R33). You enter Vryheid by Church Street. Our brown sign is at the corner of Deputasie, Deputation in English, and Kerk, Church in English. Turn left and carry on for ±900 meters up to 201 Deputation, on the left side of the street. It is signposted. It is a four hour drive.

From Kruger Park via Nelspruit and Piet Retief
Take the R40 towards Badplaas. When you enter Badplaas, turn left on the R541 towards Lochiel. At Lochiel, take the R17 towards Ermelo. After ±20 kilometres, turn on the R33 towards Amsterdam, Piet Retief and Vryheid. When you arrive in Vryheid go straight until you reach the main road which is called Kerk Straat, Church Street in English. Turn left and when you see a restaurant called Dee's on your left turn left into Deputasie Straat, Deputation Street in English, and carry on for ±900 meters up to 201 Deputation, on the left side of the street. It is signposted. It is a four and a quarter hour drive.

From Dundee and the Drakensberg
You arrive in Kerk Street. Begin to look on your left. After the first traffic light, and before a big BP garage, turn left into Deputasie Street. Carry on straight for ±900 meters up to 201 Deputation, on the left side of the street. It is sign posted. It is a one hour and fifteen minutes drive.

From Durban
Follow Oos Street, West Street in English, until you reach the junction with Kerk. You will see a big Kia garage. Turn left into Kerk Street. Carry on for 1 kilometre until you see the BP garage on your right. Turn right into Deputasie. Carry on straight for ±900 metres up to 201 Deputation, on the left side of the street. It is signposted. It is a three hour drive.

From Pongola and Louwsburg
You arrive by Suid straat, South Street in English. Go straight for more or less two kilometres until you find on your right Deputasie straat, Deputation Street. Turn right into Deputation and cross the town from south to north. The 6th street is Kerk straat or Church street, the main street in Vryheid. Cross it and carry on. At the crossrads with Samal street carry on but look on your left for 201 Deputation street. It is signposted. It is a one hour drive from Louwsburg and one and a half hour from Pongola.

We are looking forward to welcoming you!
Nearby points of interest