Unfortunately "Makuto Lodge" is no longer listed.
Please take a look at some nearby listings, towns or points of interest.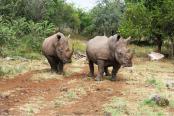 40.1km South West of Makuto Lodge
With the majestic backdrop of the Waterberg Mountains lies Dumanzi Lodge, offering wonderful accommodation for both leisure seekers and hunters. We are located in the heart of the Bushveld, making our Lodge an ideal destination for weekend...
Direct Enquiry
Call Direct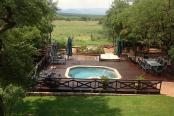 45.0km East of Makuto Lodge
Set against a backdrop of lush green mountainous vegetation, this game lodge is set in one of South Africa's finest private game reserves. We offer exclusive accommodation in air-conditioned luxury thatched house with 3 bedrooms all with en-suite...
Direct Enquiry
Call Direct