Ghost Mountain Inn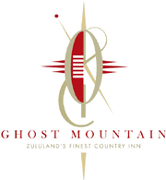 Location & Contact Details
Address:
Fish Eagle Road
Mkuze
Zululand / Maputaland
KwaZulu-Natal
South Africa
Contact :

Reservations

Local Tel :

035-5731025

INT Tel :

+27-35-5731025

Local Fax :

035-5731359

INT Fax :

+27-35-5731359
At the foot of the legendary Ghost Mountain in Mkuze, northern KwaZulu Natal lies the privately owned 4 Star Ghost Mountain Inn. This intimate and beautiful hotel is the ideal location from which to explore the array of wildlife and coastal reserves in Maputaland and the Elephant Coast. Nature enthusiasts will appreciate the abundance of wildlife and the scenic splendours of this rich and diverse region during game drives, guided walks and boat cruises in the company of knowledgeable rangers. Tiger Fishing is arranged on Lake Jozini while birders can enjoy one of Southern Africa's top birding destinations with over 450 species.

Alternatively escape and be pampered at the Ghost Mountain Spa. Enjoy an Terres d Afrique exfoliation and body wrap with natural South African products or a Dermalogica facial treatment. The spa features a steam room and relaxation area with private plunge pool to rest in between treatments. Those who prefer the relaxing sound of birdsong and the warmth of the African sun will find their respite at the poolside within the glorious gardens.

In addition to well priced Bed and Breakfast rates, Ghost Mountain have put together excellent packages for 2 nights and 3 nights respectively, including a complimentary dinner, a 30 minute back and neck massage and a boat cruise on Lake Jozini. The three day package includes a game drive in Mkhuze Game Reserve with a picnic lunch.

Ghost Mountain Safaris offers a variety of excursions to explore the area:

Hike up Ghost Mountain and take in the heart stopping view of the Lebombo Mountain Range and the plains beyond. Nature lovers will enjoy the Mkhuze Game Reserve, where the range of wildlife includes both black and white rhino.

The area is a bird watcher's paradise with the endemic Pinkthroated Twinspot, Rudd's Apalis and Neergard's Sunbird, among many other specials such as African Broadbill and Green malkoha. Enjoy a guided walk through the rare and unique giant sycamore fig forest and hear the haunting cries of the Trumpeter Hornbill echo through the treetops.

Take a trip to the Greater Isimangaliso Wetland Park - a Word Heritage Site - Hluhluwe-Umfolosi Game Reserve, Ndumu Reserve or Tembe Elephant Park, home to the last wild elephants in South Africa.

Visit unspoilt Kosi bay and see the traditional reed fish kraals used for centuries by the Tonga people. Lake Sibaya is an ancient inland lake and nearby Sodwana is one of the world's top scuba diving and fishing destinations, where the waters along this pristine coastline are warm and crystal clear all year round.

The Ghost Mountain Inn offers over 550 square meters of indoor function space that combines the stylish comfort of Zululand's Finest Country Inn with fully equipped facilities needed for any meeting or event. From intimate meetings or celebrations to romantic garden weddings under the giant fig trees and banquets for up to 160 people, the Ghost Mountain offers the ideal venue.

For those travelling to southern Mozambique, or between Kruger Park, Swaziland and Durban, Ghost Mountain Inn makes an excellent stopover or memorable getaway.
Awards & Accreditations As Claimed By The Establishment
Tourism Grading - 4 Stars
Directions
The Ghost Mountain Inn is 500km southeast of Johannesburg and 300km north of Durban, en route to Swaziland, Mpumalanga and Mozambique.

Directions from Johannesburg (5 Hours)
N4 or N12 towards Witbank and Middleburg
N11 to Hendrina and Ermelo
N2 to Piet Retief - Pongola - Mkuze
At Mkuze, turn left off the N2. Continue straight past town to a T-junction and turn left. After 400m the hotel will be on the right hand side.

Directions from Durban (3 Hours)
N2 North past Empangeni - Mtubatuba - Hluhluwe - Mkuze
Be careful not to take the first brown sign which is a dirt road leading to the Mkhuze Game Reserve. Take the large green sign with is about 15km further north
At Mkuze, turn right off the N2. Continue straight past town
Payment Methods
American Express
Diners Club
MasterCard
Visa
Bed Configuration
Standard Room (Sleeps 8) x 1

Room 1 - twin
Room 2 - twin
Room 3 - twin
Room 4 - twin
Facilities
air conditioner (all units)
air conditioner (some units)
babysitting service
bar fridge
bar/cocktail lounge
big game (less than 30km)
boat / marine slipway (within 5km)
boat trips (less than 5km)
conference venue onsite
DSTV in communal area
DSTV in room
DSTV in room (bring card)
electronic safe
exercise facilities (less than 5km)
fireplace
fishing (less than 3km)
fishing onsite
game drives (less than 30km)
hair dryer
horse riding (less than 5km)
internet facilities
kitchenette (some units)
lake (less than 5km)
lake onsite
laundry facilities onsite
lock-up safe
nature trail (less than 2km)
nature trail onsite
outdoor pool
parking all onsite
phone in room
private airfield (less than 15km)
restaurant (less than 5km)
restaurant onsite
room service
sauna/steam room (less than 3km)
sauna/steam room onsite
tea / coffee making facilities
television in communal area
television in room (non-satellite)
wheelchair friendly
wi-fi / hotspot
Special Categories
Conference Venue Accommodation details

Accommodates how many people?

Capacity : 100

The following apply

| | |
| --- | --- |
| | Exclusive / preferred service providers on call |
| | Restroom accessible |
| | Kitchen accessible |
| | Audio – visual equipment (request details) |
| | Food / beverage facilities for catering purposes |
| | Crockery and cutlery available for hire |
| | Catering done in-house |
| | Designated parking area |
| | Sufficient parking space |
| | Fully staffed (cleaning, servers etc.) |
| | Internet connection |
| | Wireless internet connection |
| | Air conditioning |
| | Good lighting that can be operated independently |
| | Liquor license |
| | Bar on-site |
| | A purpose-built and dedicated back entrance available for equipment loading and offloading |
| | Wheelchair friendly |
| | A specified area for coaches and buses to stop to allow delegates and guests to embark and disembark safely |
| | Dedicated storage space that can safely store event materials and equipment overnight |
| | Individual lockable storage available for storage of more valuable items |

Fresh-Water Fishing Accommodation details

The following apply

| | |
| --- | --- |
| | Fishing equipment for hire |
| | Can bring own fishing equipment |
| | Boat available for use |
| | Boat available for hire |
| | Can bring own boat (no petrol motors) |
| | Catch and release |
| | Catch and keep |
| | Limited number of fish per day allowed |
| | Fly fishing |

Quad/4x4/Bike Trails Accommodation details

The following apply

| | |
| --- | --- |
| | Bring your own bicycle |
| | Bicycles to hire |
| | Bicycle set trails |
| | Bicycle - free to explore |
| | Bring your own quad bike |
| | Quad bikes to hire |
| | Quad bike set trails |
| | Quad bikes – free to explore |
| | Bring your own off-road motorcycle |
| | Off-road motorcycles to hire |
| | Off-road motorcycle set trails |
| | Off-road motorcycle – free to explore |
| | 4x4 vehicle set trails |
| | 4x4 vehicle – free to explore |

Sleeps 10 or More Accommodation details

Your establishment has capacity to cater for groups of 10 or more.

Star Graded Accommodation
Wedding Venue Accommodation details

Capacity Information

Overnight accommodation for how many people? : 100

Max people allowed at the venue? : 120

The following apply

| | |
| --- | --- |
| | Reception area |
| | Chapel |
| | Area for wedding ceremony |
| | Undercover area for signing the register |
| | Fully catered |
| | Couple must provide own catering |
| | In house events coordinator (compulsory) |
| | In house events coordinator (not compulsory) |
| | Liquor license |
| | Fully stocked bar |
| | Cutlery and crockery rental |
| | Cleaning / serving staff |
| | Bridal suite |
| | Honeymoon suite |

Wheelchair Friendly Accommodation details

For every 25 parking bays, at least one should be 3500mm wide

Number of bays : 2

The following apply

| | |
| --- | --- |
| | Ramps provided in close proximity to stairs |
| | Textured surfaces, such as roughened finishes, on all ramps, stairways and main circulation paths |
| | Route surface firm and even – surface should be hard with no gravel or cobble type finishes |
| | Clear unobstructed routes provided throughout the facility |
| | All areas well and evenly lit |
| | Door handles in the area located at a height of between 120cm – 80cm |
| | Signage displaying the international symbol of accessibility at the accessible pickup/drop-off point |
| | Fixed slip-resistant floor surface. Wooden floors, tiles or close pile carpet no higher than 13mm |
| | Re-positioning of furniture, and other obstructions in the room to meet guest requirements |
| | At registration any guest with a functional limitation [or any guest requesting such facility] is highlighted in the system, so that in the event of an emergency, special procedures can be taken to locate and evacuate these guests |
| | Floors should be level. If a difference in level is unavoidable this should not exceed a 1.3cm difference |
| | Floor surfaces at wheelchair areas should be level, stable, firm and slip-resistant. Carpet or carpet tile used on the floors must be securely attached, and be of a low pile type (1.3cm thick or less) with a firm pad |
| | Hand rails in the bathrooms |
| | Stable seating area in the bath / shower |

Minimum unobstructed space infront of doors

| | |
| --- | --- |
| | A minimum of 90cm x 120cm |

Size of all door openings, when measured in the 90-degree open position
Page Statistics
30115
page views since
01 Oct, 2004
. Last updated on
30 Oct, 2018
.