Showing 1 to 6 of 6 results
Sleeps: 49 in 3 units/rooms
Game Reserve And Bush Lodge Accommodation in Sundays River Valley
This luxury mountaintop guest lodge offers quality accommodation in a rugged environment. The thatched lodge has 4 en-suite bedrooms and a log cabin. Fully equipped for self-catering, one can enjoy cozy winter log fires in the Lapa or Lodge, or ...
Nearby Listings
From R 1 150,00
Per unit, per night.
23.1km North East of center of Sundays River
Visitors can access the bush camp - situated 25 km (about a 45 minute drive) away from the Addo Rest Camp on gravel roads - by car, hiking trail or horse trail. For a horse trail, bookings must be made with the Addo Game Drive Office. Guests should arrive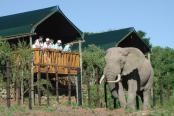 From R 280,00
Per unit, per night.
The popular main Addo Rest Camp offers a wide variety of accommodation units to suit all tastes, and plenty of activities to keep visitors busy. A unique feature is the waterhole lookout point, floodlit at night, within the camp as well as the underground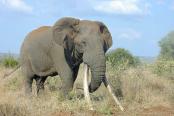 From R 930,00
Per unit, per night.
Spend a night in the middle of the bush, listening to the sounds of the wild around you. You may catch a glimpse of nocturnal animals drinking at the nearby waterhole, gaze at the starry skies and enjoy simply being away from it all. The tents are located
From R 1 390,00
Per unit, per night.
Matyholweni, which means "in the bush" in Xhosa is located near the coastal town of Colchester at the Sundays River Mouth, 3km off the N2 highway, Matyholweni is easily accessible and provides a second gateway into the Park.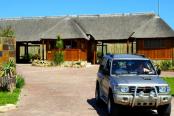 Sleeps: 12 in 3 units/rooms
From R 800,00
Per unit, per night.
Enjoy the tranquillity of the African bush on your own terms and agenda, camping in comfort. Situated within a malaria-free area in the Easter Cape, TiPi bush camp prides itself on being an environmentally friendly, eco-tourist destination
Back to Sundays River Valley Overview
Western Region Game Reserve And Bush Lodge Accommodation
Eastern Cape Game Reserve And Bush Lodge Accommodation
Sundays River Valley Eastern Cape Game Reserve Accommodation On WhereToStay

WhereToStay offers Sundays River Valley Game Reserve accommodation options in Special Categories to suit those with particular needs.

- Sundays River Valley Game Reserve accommodation - 4x4/Quad/Bike Trails
- Sundays River Valley Game Reserve Hunting Safari accommodation
- Sundays River Valley Game Reserve accommodation Sleeps 10 or More

Sundays River Valley Game Reserve Accommodation is also Star Graded for those who are particular about only searching for Star Graded Sundays River Valley Game Reserve accommodation

If you find Sundays River Valley Game Reserve accommodation on the WhereToStay website, and discover that the advertisement photos or wording were in any way misleading, please do not hesitate to report the matter to WhereToStay.
Before laying complaints regarding the service or facilities relating to any of our Sundays River Valley Game Reserve accommodation establishments, always take into consideration the "rates / tariffs", and also be wary of wording descriptions such as "rustic Sundays River Valley Game Reserve accommodation", or "affordable Sundays River Valley Game Reserve accommodation". We will concede that there is no excuse for dirty or poorly maintained premises.

Most of the larger website portals are now commission based - we are happy to report that WhereToStay is still "commission-free", and all bookings are made directly with our Sundays River Valley Game Reserve accommodation owner and the web-user.

All properties listed under our Sundays River Valley Game Reserve accommodation category have a "review" facility. All reviews will be gratefully accepted, and will aid future guests who may choose to select the same property from our Sundays River Valley Game Reserve accommodation category.

Book your Sundays River Valley Game Reserve accommodation on WhereToStay.co.za and deal directly. (No booking fees apply)



Sundays River Valley Accommodation Categories
Sundays River Valley Special Accommodation Categories