Showing 1 to 10 of 10 results
Sleeps: 23 in 6 units/rooms
Lincoln Cottages was conceived, designed and landscaped by Ken and Monica Phillips. The tastefully decorated Cottages were hand built by the owners, and therefore the accommodation which is offered bears a reflection of love.
Nearby Listings
Sleeps: 26 in 10 units/rooms
2.3km West of center of Lincoln Meade
Beautifully appointed with an African safari lodge flavour - our exclusive yet affordable accommodation is suitable for families, corporate guests, sporting groups and tourists alike.
From R 265,00
Per person, per night sharing.
3.1km South West of center of Lincoln Meade
Little Europe Bed & Breakfast accommodation is situated 2km from Hayfields shopping centre, Scottsville Race Course, Nedbank Centre and Natal University.
From R 120,00
Per person, per night sharing.
3.1km North East of center of Lincoln Meade
Mountain View is an entertainment centre that caters to a host of family fun and general shenanigans. A charming and rustic venue jam-packed with a wide range of activities for Groupies to occupy themselves with and staff friendlier than the neighbourhoo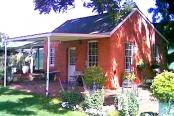 Sleeps: 10 in 5 units/rooms
4.0km West of center of Lincoln Meade
Aberfeldy Bed and Breakfast is personally supervised by owners Phyll and Roy Geyser together their willing and friendly staff and a warm and friendly welcome awaits you. We are your 'home from home'.
From R 550,00
Per unit, per night.
6.0km South West of center of Lincoln Meade
Logos Lodge offers 5 double or twin rooms allowing you to have individual attention as well as total privacy. All rooms are serviced daily and have en-suite bathrooms as well as their own private entrance.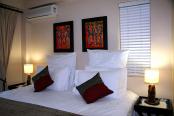 Sleeps: 10 in 3 units/rooms
7.0km West of center of Lincoln Meade
At Home Self Catering are up-market, stylish apartments offering convenience and comfort at great value. Don't take our word for it, we were recently were voted best value and best self catering accommodation for our area!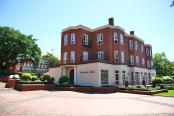 7.5km West of center of Lincoln Meade
All rooms have access to 11 TV channels. Internet access is provided at no additional cost. All units have baths and showers. Apart from two Parkview Lodges, all rooms have airconditioners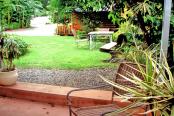 7.5km West of center of Lincoln Meade
Duvet & Crumpets offers various self-catering accommodation options. There are double/twin en-suite units as well as garden cottages. The garden cottages are ideal for "relocation" purposes and long-term stays are available. For larger groups, ...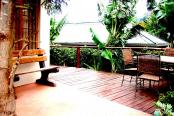 7.5km West of center of Lincoln Meade
Duvet & Crumpets offers private accommodation in an early Maritzburg homestead. We cater for business executives, families, sporting teams and contract projects. A full English or "health" breakfast is served in the dining room or in your own unit...
WhereToStay Lincoln Meade accommodation ranges from a variety of specific categories such as Lincoln Meade self catering accommodation to Lincoln Meade b and b accommodation and many more.
More sought after Lincoln Meade accommodation categories include Lincoln Meade pet-friendly and Lincoln Meade wheelchair-friendly accommodation. If you are specifically pursuing these Lincoln Meade accommodation categories, then we highly recommend that you contact the accommodation owner directly to ensure that the facilities are satisfactory and to your liking.
The Lincoln Meade pet-friendly accommodation and the Lincoln Meade wheelchair-friendly accommodation facilities can vary between large Lincoln Meade Hotels as well as small room only accommodation. Self catering Lincoln Meade accommodation will occupy the majority of these listings.
99% of all Lincoln Meade guest houses listed on WhereToStay will display rates for your convenience. Occasionally a Lincoln Meade guest house will ask you to request a quotation.
WhereToStay tries to keep the Lincoln Meade self catering and Lincoln Meade b&b standards at the highest levels relative to tariffs charged. Misleading advertising related to any listings of Lincoln Meade B&B and Lincoln Meade self catering accommodation should be reported so that WhereToStay can act accordingly.
See our full list of Lincoln Meade accommodation special categories at the top of this page
AFRIKAANS
WhereToStay Lincoln Meade Akkommodasie wissel van 'n verskeidenheid van spesifieke categoriee soos Lincoln Meade selfsorg akkommodasie, Lincoln Meade, b en b blyplekke en nog veel meer.
Meer gesogte Lincoln Meade slaapplek kategoriee sluit in Lincoln Meade troeteldier-vriendelike blyplekke en Lincoln Meade rolstoel-vriendelike akkommodasie.
As jy spesifiek vrae oor die voorsetting van hierdie Lincoln Meade blyplekke, sal dit raadsaam wees om kontak met die eienaars te maak om te verseker dat die fasiliteite bevredend is en na you hart.
Die Lincoln Meade troeteldier-vriendelike verblyf en Lincoln Meade rolstoel-vriendelike vakansie blyplekke kan wissel tussen Lincoln Meade Hotelle asook klein kamer akkommodasie in Lincoln Meade. Lincoln Meade selfsorg slaapplekke sal die meerderheid van hiedie inskrywings beset.
99% van alle Lincoln Meade gastehuise gelys op WhereToStay sal pryse vertoon vir u gerief. Soms sal 'n Lincoln Meade gastehuis vra om 'n kwotasie te versoek.
WhereToStay probeer om die lys van Lincoln Meade slaapplek standaarde op die hoogste vlakke (relatief tot tariewe) gehef hou.
Misleidende advertensies wat verband hou met enige lys van Lincoln Meade blyplekke moet aangemeld word sodat WhereToStay kan daarvolgens optree.