Showing 1 to 10 of 10 results
Sleeps: 16 in 4 units/rooms
Self Catering Apartment, Flatlet Accommodation in Herolds Bay
This is a luxurious self catering holiday apartment . Oubaai is the ultimate destination for a relaxing stay on the Garden route and is the ideal getaway for golfers, birders, loafers, surfers and the rest. Something for all...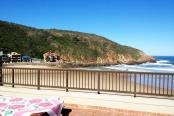 Self Catering Apartment, Flatlet Accommodation in Herolds Bay
No 6 Beach Road, is situated in Herolds Bay, in the heart of the Garden Route. The self-catering apartment sleeps 8
Nearby Listings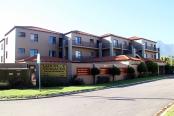 Sleeps: 8 in 2 units/rooms
10.3km North of center of Herolds Bay
Lancelot SA is an upmarket and welcoming Self Catering Apartment, situated very centrally in George on the slopes of the Outeniqua Mountains. It provides a convenient base to explore the beautiful Garden Route for leisure or business.
10.8km West of center of Herolds Bay
A beachfront holiday flat in Glentana, on the Garden Route, near George and Mossel Bay, South Africa, with facilities to sleep a maximum of 4 people (including children irrespective of age). Self-catering, on the ground floor, totally private...
11.0km West of center of Herolds Bay
If you want a relaxed holiday in peaceful and quiet surroundings with a pristine sandy beach just 50 meters away, "Outeniqua on C" is just the place for you. We are situated in the picturesque village of Outeniqua Strand (Glentana),
Sleeps: 6 in 2 units/rooms
11.4km West of center of Herolds Bay
Whether you come to work or to play is up to you - what is important is that you realise that "Annies' Place" is the ideal venue in the Garden Route area.
11.7km West of center of Herolds Bay
Situated in a security estate with access control. This comfortable, furnished and spotlessly clean apartment offers 1 bedroom with a double bed and a bedsitter/kitchenette with 2 single beds, bathroom with shower.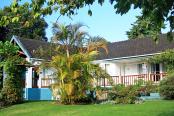 11.7km North of center of Herolds Bay
At Arbour Lodge, we offer quality accommodation in comfortable spacious suites, outside entrances. Private patio overlooks large garden and swimming pool. Secure off street parking. Ideal base to explore the diversity of Natures Garden Route.
Sleeps: 16 in 3 units/rooms
11.7km West of center of Herolds Bay
Ocean View is an exquisite double storey self-catering holiday home close to Glentana, which is situated on the Garden Route along the southern coast of South Africa...
Sleeps: 6 in 3 units/rooms
12.8km West of center of Herolds Bay
This competitively priced self-catering guesthouse with its own entrance is situated on the famous Garden Route, world renowned for its natural wonders and beauty and for some of the most spectacular scenic coastal drives in the world. The house ...
Garden Route Self Catering Apartment, Flatlet Accommodation
Herolds Bay Accommodation Categories
Self Catering Apartment, Flatlet Accommodation
Herolds Bay Special Accommodation Categories