Showing 1 to 10 of 10 results
From R 350,00
Per person, per night sharing.
Arum Lily Eloff is a Colonial style Guesthouse that is situated in Eloff, located 6km from Delmas.
Nearby Listings
From R 295,00
Per person, per night sharing.
24.2km South West of center of Delmas
B@home guest house and homestay is a reasonably priced owner-managed establishment, which is ideal for businessmen and women staying in Springs on business.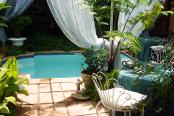 From R 450,00
Per person, per night sharing.
27.8km South West of center of Delmas
Emerald Guest House situated in the most upmarket area of Springs (Selcourt) Gauteng, is set in deep green gardens with good security. All the units have adsl wireless internet, fridge, microwave, air conditioner, own entrance etc.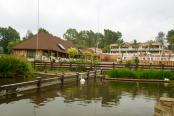 Sleeps: 32 in 16 units/rooms
From R 450,00
Per person, per night sharing.
35.4km West of center of Delmas
Flamingo's Nest situated on Benoni's Sand Pan, a beautiful setting where bird life is plentiful, we offer a friendly welcome and a tranquil atmosphere. Flamingo's Nest is a delight for birdwatchers and every guest's pleasure. Flamingo's Nest was...
Sleeps: 8 in 2 units/rooms
36.1km North West of center of Delmas
Our modest but comfortable and clean B&B offers two double en-suite rooms. One has its own entrance and outside sitting area. There is a lapa and pool as well as barbeque facilities. There is safe parking on the premises...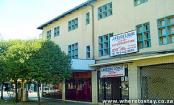 Sleeps: 38 in 19 units/rooms
36.5km South West of center of Delmas
Lakeside Lodge is cosy with only 13 well-kept double rooms. Benoni CBD, near OR Tambo International Airport, Carnival City, Actonville, Boksburg, Kempton Park, Budget Accommodation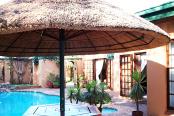 From R 350,00
Per person, per night sharing.
36.7km South West of center of Delmas
Welcome Inn Guest House is gracefully nestled in a beautiful treed Avenue and is centrally situated between Benoni, Boksburg, Kempton Park and Edenvale.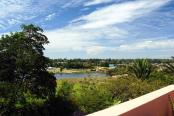 From R 295,00
Per person, per night sharing.
37.4km West of center of Delmas
Gateway Guest House is conveniently situated on the Benoni (City of Lakes) / Kempton Park border and only 10 minutes from Johannesburg International Airport. 20 minutes to Johannesburg and 25 minutes to Pretoria.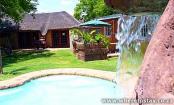 37.5km South West of center of Delmas
The Mask situated in Benoni, Johannesburg, 9 self catering cottages with a total of 15 bedrooms (options of double or single beds in each room, depending on requirements). Comfortable, home away from home kind of environment.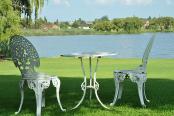 38.2km South West of center of Delmas
The Lakehouse Guesthouse is located on a natural lake in the Dalpark Bird Sanctuary - designed for the pleasure of our guests. We are situated just off the R23 and N17 highway, across the way from the famous Carnival City Casino and Entertainment...
WhereToStay Delmas accommodation ranges from a variety of specific categories such as Delmas self catering accommodation to Delmas b and b accommodation and many more.
More sought after Delmas accommodation categories include Delmas pet-friendly and Delmas wheelchair-friendly accommodation. If you are specifically pursuing these Delmas accommodation categories, then we highly recommend that you contact the accommodation owner directly to ensure that the facilities are satisfactory and to your liking.
The Delmas pet-friendly accommodation and the Delmas wheelchair-friendly accommodation facilities can vary between large Delmas Hotels as well as small room only accommodation. Self catering Delmas accommodation will occupy the majority of these listings.
99% of all Delmas guest houses listed on WhereToStay will display rates for your convenience. Occasionally a Delmas guest house will ask you to request a quotation.
WhereToStay tries to keep the Delmas self catering and Delmas b&b standards at the highest levels relative to tariffs charged. Misleading advertising related to any listings of Delmas B&B and Delmas self catering accommodation should be reported so that WhereToStay can act accordingly.
See our full list of Delmas accommodation special categories at the top of this page
AFRIKAANS
WhereToStay Delmas Akkommodasie wissel van 'n verskeidenheid van spesifieke categoriee soos Delmas selfsorg akkommodasie, Delmas, b en b blyplekke en nog veel meer.
Meer gesogte Delmas slaapplek kategoriee sluit in Delmas troeteldier-vriendelike blyplekke en Delmas rolstoel-vriendelike akkommodasie.
As jy spesifiek vrae oor die voorsetting van hierdie Delmas blyplekke, sal dit raadsaam wees om kontak met die eienaars te maak om te verseker dat die fasiliteite bevredend is en na you hart.
Die Delmas troeteldier-vriendelike verblyf en Delmas rolstoel-vriendelike vakansie blyplekke kan wissel tussen Delmas Hotelle asook klein kamer akkommodasie in Delmas. Delmas selfsorg slaapplekke sal die meerderheid van hiedie inskrywings beset.
99% van alle Delmas gastehuise gelys op WhereToStay sal pryse vertoon vir u gerief. Soms sal 'n Delmas gastehuis vra om 'n kwotasie te versoek.
WhereToStay probeer om die lys van Delmas slaapplek standaarde op die hoogste vlakke (relatief tot tariewe) gehef hou.
Misleidende advertensies wat verband hou met enige lys van Delmas blyplekke moet aangemeld word sodat WhereToStay kan daarvolgens optree.