Showing 1 to 10 of 10 results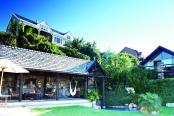 Sleeps: 14 in 6 units/rooms
From R 495,00
Per person, per night sharing.
Self Catering Villas with uninterrupted views overlooking Noordhoek Valley to the Atlantic Ocean, offer privacy and comfort in a contemporary African setting. Bask in the African sun at the pool.
Nearby Listings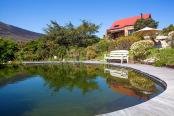 Sleeps: 10 in 2 units/rooms
Situated high on the slopes of the green Noordhoek Valley is Leopardstone Hill. Named for the endangered Western Leopard Toad, we back up our green credentials by providing essential habitat for this endemic species and for other local flora and...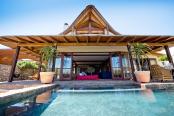 From R 2 800,00
Per unit, per night.
Seaside living at its natural best in one of the most beautiful places on earth. Exquisite position and design Misty Mornings offers a pure holiday experience. Immerse yourself into the awesome beauty that surrounds you from the comfort of this ...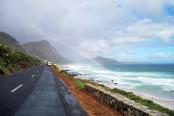 From R 225,00
Per person, per night sharing.
5.7km South West of center of Capri Village
A Seaside Place Self Catering cottage in Kommetjie - an apartment is suitable for a couple or a small family
From R 3 000,00
Per unit, per night.
This luxurious double storey beachfront villa in Scarborough offers privacy, beauty and security. If you seek a safe and peaceful beach retreat within easy reach of the Cape Town Buzz, don't miss here.
Sleeps: 15 in 4 units/rooms
From R 600,00
Per unit, per night.
12.1km North West of center of Capri Village
The accommodation at KARRAD in Hout Bay is ideal for selfcatering or B&B. One bedroom, two bedroom or a three bedroomed cottage at reasonable rates. Lovely pastoral setting with mountain views.
Sleeps: 16 in 3 units/rooms
From R 880,00
Per unit, per night.
17.1km North West of center of Capri Village
CAMPSBAYGLEN is beautiful little gem right on the edge of a green belt nature reserve (GLEN) with a beautiful mountain stream & waterfalls flowing through the garden. All Studios are fully self catering with own ablution / kitchenette facilities.
From R 2 250,00
Per unit, per night.
Acorn Tree, family accommodation sleeps 7. All double bedrooms open onto the sunny, quiet private walled garden with wonderful mountain views. Gas and electric cooking facilities, dishwasher, microwave, tumble dryer, washing machine. Auto garage...
Complete facilities include a lounge, dinning room, 2 bedrooms with queens, a 3rd bedroom with either a single, twins or a double, 2 bathrooms, a fully equipped kitchen and a laundry room. Added features included in the rates are ...
From R 474,50
Per person, per night sharing.
This beautiful old Victorian is conveniently located at the Atlantic Seaboard. Our six large rooms (non smoking/approx. 30qm) are all individually designed and furnished. V&A Waterfront & the beautiful beaches of Clifton are only 5 min. away.
Back to Capri Village Overview
Cape Town Pet Friendly Accommodation
Capri Village Special Accommodation Categories