Outeniqua Nature Reserve
The Outeniqua Mountains Range is a rugged nearly impenetrable barrier separating the lush green Garden Route from the barren semi-desert landscape of the Little Karoo.

In 1813 settlers crossed over these mountains by ox-wagon via the Cradock Pass. What possessed these early pioneers to leave the temperate climate of the coastal plains for the inhospitable arid lands of the Klein Karoo seems something of a mystery.

The moist gentle southern slopes of the Outeniqua are predominantly covered with mountain fynbos. However, once on the leeward side of the mountain the vegetation suddenly changes to Karoo veld, mainly consisting of succulents and other hardy plants. The slopes on the northern side are much steeper and rockier.

Entrance to the Outeniqua Nature Reserve is free, but all visitors are asked to register at the Witfontein office.

There are several good but generally difficult trails that invite the intrepid hiker to explore this mountainous terrain.

The 12 km Cradock Pass Day Trail is a challenging 5 hour hike that retraces the original 1813 ox-wagon trail taken by early settlers of the Klein Karoo.

The George Peak Hike is appx 17 km and will take the experienced hiker about 7 hours. This is a very strenuous route but hikers will be rewarded with a fabulous view across George.

The 17 km Cradock Peak Hike is also very difficult. One should allow at least 6 hours. Breathtaking views from the top offer a panoramic view across much of the Garden Route as well as the Klein Karoo.

ATTRACTIONS & ACTIVITIES AT OUTENIQUA NATURE RESERVE:
- hiking

SUMMARY OF WILDLIFE & FLORA:
Mammals: klipspringer, grey rhebuck
Birdlife: black eagle, Cape sugarbird
Vegetation: mountain fynbos, Karoo veld

DIRECTIONS TO OUTENIQUA NATURE RESERVE:
- from George follow the N12 4 km towards Oudtshoorn
- turn right toward Witfontein
- turn right again to the park gates

Accommodation Near Outeniqua Nature Reserve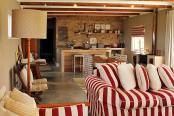 16.7km South of Outeniqua Nature Reserve
The Dairy literally was an old dairy which has been turned into a modern, sunny, spacious accommodation unit. The house looks onto an unfenced farm dam and has great views of the Outeniqua Mountains.
16.8km East of Outeniqua Nature Reserve
EXPERIENCE TRANQUILITY, ROMANCE & PRIVACY in NATURE at one of SA's BEST (Winner of almost a dozen national and international awards). Nature-lovers' retreat: birds, game, secluded rock pools, forest walks & biking trails. Sundowners with fireflies...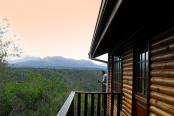 Sleeps: 8 in 4 units/rooms
17.0km South East of Outeniqua Nature Reserve
Choose between a forest cottage with its balcony nestling amongst the trees or a luxury lodge tent tucked sympathetically into the fynbos and immerse yourself completely in the peace and tranquility that only nature can offer. Spend your days expl...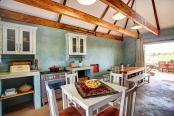 18.0km South of Outeniqua Nature Reserve
Libertas Guest Farm offers self-catering accommodation on a working dairy farm in the idyllic lakes area in the heart of the Garden Route. The newly renovated farmhouse sleeps a total of 12 and offers an ideal getaway for larger families...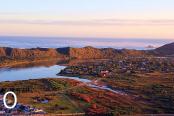 19.0km South of Outeniqua Nature Reserve
This is the perfect holiday house (8 sleeper) to spend a relaxed carefree holiday in Sedgefield.The house has a spacious open plan living area, 4 bedrooms, 2 full bathrooms and a well equipped kitchen. A large covered patio onto a garden allows you
Sleeps: 48 in 10 units/rooms
19.2km South West of Outeniqua Nature Reserve
Oakhurst is one of the original large properties of the Garden Route situated in the Wilderness district, near George. There are 11 different self catering units available.
Sleeps: 7 in 2 units/rooms
19.3km South of Outeniqua Nature Reserve
It is a spacious and comfortable cottage with a main bedroom and bathroom en-suite (shower only). Also a lounge / dining room and kitchenette. The lounge has TV and a full, double-bed-size sleeper couch.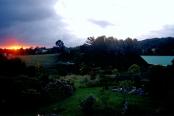 19.5km East of Outeniqua Nature Reserve
Elephant Rest is a private, tranquil getaway retreat experience. Situated on the edge of the awesome Lawnwood indigenous forest. Experience the peace and beauty of nature, abundant bird life, close to mountain biking, hikes, waterfalls, rivers for...
19.5km South of Outeniqua Nature Reserve
House, the Island, Sedgefield, in the heart of the Garden Route. 3 Bedroomed house with 2 bathrooms (MES), open plan lounge, dining room & fully equipped kitchen. Large stand with outside entertainment area, swimming pool, double swings...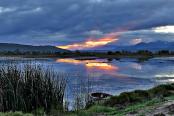 19.6km South of Outeniqua Nature Reserve
This is a private and luxurious, upstairs Self-catering Apartment that overlooks the Swartvlei Lagoon and sleeps 2 people. This accommodation is ideally suited for overseas visitors with longer stays in mind.