Phinda Game Reserve
Flanked on it's left by the Mkuze Game Reserve and on it's right by the
Greater St Lucia Wetland Park lies a diverse region of bushveld, savannah, sand forest, wetlands and river valleys, recently declared a Natural Heritage Site to ensure the protection of this valuable wildlife habitat.

Wildlife in the reserve include lion, elephant, cheetah, rhino, wildebeest, giraffe, as well as numerous smaller herbivores and mammals.

Birders will be treated to a delightful collection of hundreds of fascinating species including a number of species of heron, and other waterfowl. Along river banks keep an eye open for various types of sunbirds, especially in Spring.

ATTRACTIONS & ACTIVITIES AT PHINDA GAME RESERVE:
- game viewing
- bird watching

SUMMARY OF WILDLIFE & FLORA:
Mammals: Big 5, various antelope
Birdlife: nearly 400 recorded species of birds
Vegetation: bushveld, savannah, sand forest, wetlands

DIRECTIONS TO PHINDA GAME RESERVE:
- take the N2 to the Hluhluwe turnoff
- follow the R22 through the small town of Hluhluwe
- continue northward towards Sodwana Bay
- turn off at the Phinda Mountain gate.
Accommodation Near Phinda Game Reserve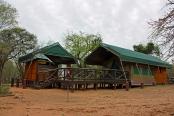 16.3km West of Phinda Game Reserve
Mkhuze Game Reserve is situated in Northern Zululand, roughly 335 km from Durban. The reserve was established on 15 February 1912 and is 40 000 ha in extent. Today it forms part of the iSimangaliso Wetland Park.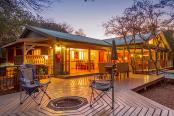 17.7km South of Phinda Game Reserve
Thornwood offers luxury accommodation for up to 8 people in a self-catering, fully serviced, upmarket lodge. A unique blend of luxury timber frame units, fit seamlessly into the surrounding bush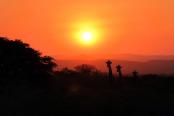 Sleeps: 8 in 2 units/rooms
18.0km South of Phinda Game Reserve
Toad Tree Lodge is a exclusive destination situated within a private game reserve. it boasts a wealth of antelope species, as well as giraffe, zebra and wildebeest, all of which are endemic to the area. we are a premier bird lovers destination ...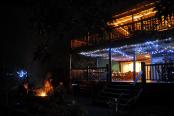 Sleeps: 24 in 11 units/rooms
18.0km South of Phinda Game Reserve
The lodge has been sensitively built into pristine African sandforest, carefully preserving this fragile ecology. The focus is on conservation through education and environmental awareness.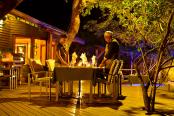 Sleeps: 18 in 6 units/rooms
18.3km South of Phinda Game Reserve
The luxury bedroom units are linked by wooden walkways to a central facility with furnishings that nurture the bushveld experience. The spacious lounge, kitchen, dining room and pool deck create an ambience of solitude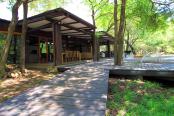 18.3km South of Phinda Game Reserve
2 x 2 sleeper bush lodges set in beautiful unique sand forest within Kuleni. Game Park. Game. Lodges have outside showers and fully equipped kitchenette.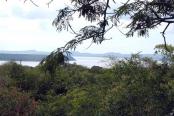 Sleeps: 8 in 2 units/rooms
24.5km South of Phinda Game Reserve
Situated in Hluhluwe area. (1km from entrance gate to False Bay Park, 13km from Hluhluwe town, 30km from Hluhluwe-Umfolozi Game Reserve).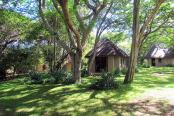 27.7km South of Phinda Game Reserve
Umziki is the Zulu name for the common Reedbuck which occur on this 80ha Natural Heritage Site (no.67) The property has been awarded this prestigious status due to the presence of pristine sand forest habitat and associated endemic plants.
31.2km South of Phinda Game Reserve
Twelve luxury thatched chalets are dotted around a magnificent indigenous garden each with its own viewing deck. There are eight two bed chalets, two four bed family chalets with private shower and toilet facilities. In addition there are two ...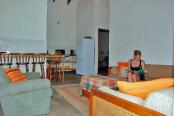 31.3km North of Phinda Game Reserve
Our Toad Tree Cabins provide a number of different accommodation options for couples and families - to suit your romantic needs or your family getaway. With a choice of 5 double cabins and 2 x 4, 6 or 8 sleeper family cottages Toad Tree Cabins...
Nearby Points Of Interest