Bambelela Wildlife Care
Bambelela Wildlife Care
Bambelela is a privately owned and operated wildlife rehabilitation and conservation farm in the Waterberg district. It is well known and especially well regarded for its exceptional work with Vervet monkeys. The special privilege is to share the environment with the free living Vervet Monkeys which have been rehabilitated here. You will also have the opportunity to watch other wild animals such as various antelopes, zebras, warthogs, porcupines and many different bird species which are attracted to the Groot Nylsoog River and its marsh passing through Bambelela. Guests can join us at Nappy Hour and play with some of the orphans in the kindergarten. Day Visitors are welcome to book for the 2 hour guided wildlife tour to gain knowledge about the fauna & flora of this region, the centres work and as well as meeting the animals in their care with great and close up photo opportunities.

Bambelela was established in December 2003 by Silke von Eynern and Rodney Williams and their original objective was to reintroduce game into the Groot Nylsoog area of the Waterberg. They purchased five Blue Wildebeest, but upon their arrival quickly determined that the animals were only a couple of days old. One of the infant animals died the first night, but with the advice and assistance of Brian Jones from Moholoholo Rehab in Hoedspruit, they managed to pull the other four through.

The two then began taking over the care of animals from Moholoholo that were almost ready for release back into the wild and in doing so, recognized their true calling: to help wild animals in need. People from the Waterberg district learned of their work and started to call upon them for help, as did the veterinarians from the region. They became well known and well regarded as a Rehabilitation Centre and have successfully rehabilitated and released many species of antelope, including Eland, Kudu, Impala, Red Hartebeest, and Nyala, Blue Wildebeest, warthogs, bush pigs, Serval cats, zebra, yellow-billed Kites, black-back jackals, porcupines, and many more.

A Vervet monkey was then found abandoned in a cage on a property outside Bela Bela, which was for sale. The owners had already departed, so the estate agent brought the young, female Vervet to Bambelela. A few days later, a neighbour dropped off a younger Vervet. Then, a Vervet baby was taken away from someone in Naboomspruit and he ended up at Bambelela, too. This sparked the interest in Primatology. Silke began her quest for knowledge about these special creatures, how to hand-raise them, how to build appropriate enclosures or camps for them, how to feed them, and how to prepare them for release back into the wild. She is exceedingly grateful to Rita Miljo from C.A.R.E., the baboon rehabilitation centre in Phalaborwa, for her mentorship all along the way.

Bambelela is now home to over 100 Vervet monkeys, necessitating a team of FGASA (The Field Guides Association of Southern Africa) students, field guides and volunteers from around the world to join Silke and Rodney in their work with these monkeys and all the other wildlife that comes to Bambelela for rehabilitation. The team works in close collaboration with Marius du Toit, the veterinarian from Bela Bela and Bambelela functions as a transfer station for orphaned or injured baboons in the Waterberg district

Staff at Bambelela believe that through education and awareness, combined with the better understanding of the specie we can all have an undisturbed future in a shared environment. They invite visitors to see and hear about caring and hand raising orphaned or injured animals and primates. Please note that tours are on appointment only.

For more information, fees and bookings please contact:
Tel: +27-14-7364090
Fax: +27-86-6664090
Or email: info@bambelela.org.za
Accommodation Near Bambelela Wildlife Care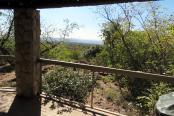 1.6km South East of Bambelela Wildlife Care
Bushveld Cottage is a homely Self Catering Cottage nestled in the heart of the bushveld, 18 kilometres north of Bela Bela (Warmbaths)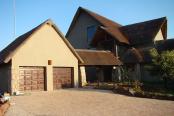 1.6km East of Bambelela Wildlife Care
The self catering property is situated 20 km outside Bela-Bela on a game estate, with all kinds of different antelope including giraffes, sables ect.
1.9km East of Bambelela Wildlife Care
Nestled in the heart of the bushveld and overlooking a gorge, Leopards Rock Bush Boutique Apartments are located in an exclusive country estate just 15 minutes from Bela-Bela. Only 3 open plan, spacious Apartments are set on a rocky incline with sweeping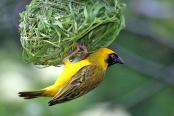 1.9km East of Bambelela Wildlife Care
Weaverbird Cottage is located in the Leopard's Rock Country Estate, a fenced and secure residential estate that lies off the R101 between Bela-Bela (Warmbaths) and Modimolle (Nylstroom) in the malaria-free Waterberg region of Limpopo.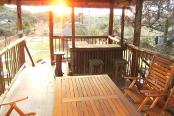 Sleeps: 18 in 5 units/rooms
3.1km South West of Bambelela Wildlife Care
The perfect break away for families and friends. Bush Lodge (Self Catering) Accommodation in Bela-Bela for exclusive and private yours for 18 guests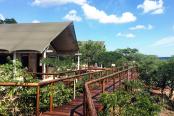 4.1km East of Bambelela Wildlife Care
Village d'Afrique is a privately owned, intimate, luxury tented camp, situated within the Shakila game farm.
Sleeps: 34 in 7 units/rooms
5.7km East of Bambelela Wildlife Care
Situated on an olive estate in Limpopo La Campagna Olive Estate accommodation is provided in 7 well-equipped self-catering units. Additional facilities include salt water swimming pool, sun loungers and a thatched sundowner area, children's play area...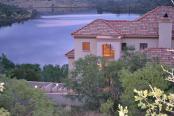 8.4km South of Bambelela Wildlife Care
1444 Fish Eagle Bay is situated on the bank of the Bela Bela dam on the road to Alma, Rankins Pass and Elements Golf Estate, approximately 1.5 hour's drive north of Johannesburg.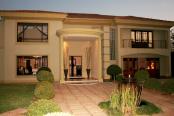 Sleeps: 12 in 6 units/rooms
9.1km South East of Bambelela Wildlife Care
Prepare to be pampered as you step into the exceptionally elegant Meloding Guesthouse. Situated in the quiet countryside in the popular holiday town of Bela Bela in Limpopo, South Africa, this double storey manor offers 6 individually styled suite...
Sleeps: 72 in 6 units/rooms
11.0km South East of Bambelela Wildlife Care
Klip en Kristal Guesthouse offers five comfortable en-suite rooms with king size beds (single beds are available if you prefer), quality finishes throughout, air conditioning, private entrances and secure parking....