Imhoff Wine Festival
Imhoff Wine Festival
The Imhoff Wine Festival is a great, annual event which takes place at the Old Cape Wine Shop on the Imhoff Wine Farm in Kommertjie in the Western Cape, South Africa.

The owners of the shop, Rael and Graham are passionate about superb taste and their focus is on quality at affordable prices. The Old Cape Wine Shop stocks hundreds of only the best wines and bubblies. There is a wide range of great wines as well as some very different and new wines that you might never have tasted before.
The shop also has weekly wine tasting on Saturdays which runs throughout Summer. There will be special discounts at the festival on wines purchased on the day.

Cost and times:
Entrance is R50 per person and includes a wine glass.
Doors open at 11am until 4pm.
Cheese and tapas are also available.

For further enquiries please call 021-783-5054 or email info@ocws.co.za
Accommodation Near Imhoff Wine Festival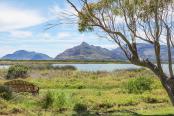 0.9km North East of Imhoff Wine Festival
A fantastic 3-bedroom home directly located on a vlei at Imhoff's Gift in Kommetjie, only minutes away from Long Beach and Noordhoek Beach. We call the house "BUHLE" which means "beautiful house" in Xhosa - and it is truly uniqu..
Sleeps: 8 in 2 units/rooms
1.7km West of Imhoff Wine Festival
Enjoy the continental style and simplicity of our self-catering family guesthouse near Longbeach, where we will make your holiday a happy and memorable occasion.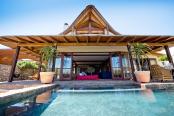 1.8km North West of Imhoff Wine Festival
Seaside living at its natural best in one of the most beautiful places on earth. Exquisite position and design Misty Mornings offers a pure holiday experience. Immerse yourself into the awesome beauty that surrounds you from the comfort of this ...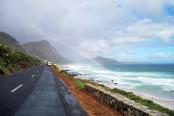 2.2km West of Imhoff Wine Festival
A Seaside Place Self Catering cottage in Kommetjie - an apartment is suitable for a couple or a small family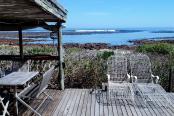 2.8km West of Imhoff Wine Festival
This beautiful double storey historical cottage is right on the beach and metres from the sea. 180 degree sea views from the Kommetjie Lighthouse in the South to Hout Bay in the North, Lorelei is completely private, secure and utterly stunning.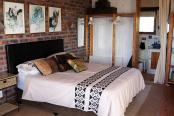 3.1km South West of Imhoff Wine Festival
Only 70 meters from the water's edge with a view of the world famous Outerkom surf break from your bedroom. Our Self-catering accommodation is ideal for a couple or a small family. The unit has one double room with en-suite shower, living-room, ...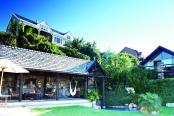 Sleeps: 14 in 6 units/rooms
3.6km North East of Imhoff Wine Festival
Self Catering Villas with uninterrupted views overlooking Noordhoek Valley to the Atlantic Ocean, offer privacy and comfort in a contemporary African setting. Bask in the African sun at the pool.
Sleeps: 10 in 5 units/rooms
4.2km North East of Imhoff Wine Festival
Nestled against the mountainside and bordering a nature reserve, Makapa Lodge is situated in Capri Village, with glorious panoramic views over the Noordhoek amphitheatre, the Atlantic Ocean and Chapman's Peak mountain. Positioned on the Cape Penin...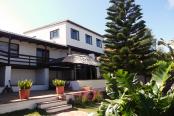 4.3km North East of Imhoff Wine Festival
Located in Capri Village on just about the highest point of the mountain overlooking the gorgeous Noordhoek Valley, we are delighted to offer our two bedroom self-catering holiday apartment.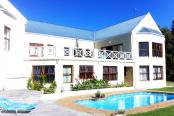 Sleeps: 11 in 4 units/rooms
4.4km North of Imhoff Wine Festival
The Epic Guest House is situated in rustic Noordhoek, with its delightful village atmosphere at the foot of the famous Champan's Peak, and is the most scenic coastal drive along the renowned Cape Point Route in Cape Town. Wheel Chair friendly.