Pink Polo at Val de Vie
Blackberry and Val de Vie Estate will be hosting an exclusive event in aid of breast cancer, Pink Polo. The Val de Vie Estate is set in the beautiful Paar/Franschhoek Valley and will be the perfect venue for this exceptional day. The day will be filled with excitement of Polo, delectable food, fabulous fashion shows and a variety of lucky draws. The Pink Polo is to be held on the 15th October 2011 and promises to be as spectacular as the years before, if not better. Don't forget to mark this date on your calendar.
The gates open at 2pm and the game starts at 4:30pm. Enjoy some bubbly, a gift bag on arrival and many more giveaways.

The Pink Polo event is a great way to show your support toward the awareness of breast cancer. It is a well organised event with lots of entertainment in store for all guests.

Tickets are R350 per person and to book your tickets, contact edith@edithunlimited.co.za or phone on +27(0)11-783-5887.
Accommodation Near Pink Polo at Val de Vie
0.3km South West of Pink Polo at Val de Vie
Step inside a space created and styled to achieve the perfect balance of timeless luxury and comfort. Filled with sultry designer accessories to energise and welcome you after a long day of 'Live, Work and Play'.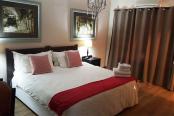 1.5km North of Pink Polo at Val de Vie
Tweespruit is situated on 40 hectares of privately owned land between the 2 famous golf courses in Paarl. Our comfortable cozy Self Catering cottage offers you all necessities...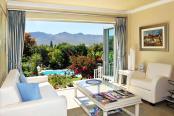 Sleeps: 8 in 4 units/rooms
3.3km North West of Pink Polo at Val de Vie
Alba House lies below the Paarl Mountain Nature Reserve for drives, walks and hikes, visit indigenous garden, second largest granite boulder in the world. Climb on top for unforgettable view of Table Mountain, Cape Town, the Boland area of the Winela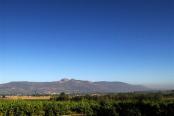 3.6km North East of Pink Polo at Val de Vie
This charming 1800's self catering farmhouse Hartebesskraa,l is nestled at the foot of the Klein Drakenstein Mountains in the heart of the winelands. Situated between Paarl and Franschhoek in western Cape.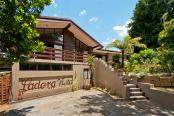 5.5km North West of Pink Polo at Val de Vie
Ladera-vista is nestled against Paarlberg offering panoramic views of the Paarl Valley and the Drakenstein Mountains. Five self-catering units in a rustic, country atmosphere that indulges the senses and rejuvenates even the most weary of minds.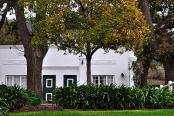 6.7km West of Pink Polo at Val de Vie
Experience the pleasure of staying on a wine farm. Soak up the beauty of the surrounding views. Our close proximity to the towns of Stellenbosch, Paarl and Franschhoek, makes Landskroon an ideal base from which to explore the famed Cape Winelands.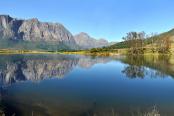 7.7km South East of Pink Polo at Val de Vie
Boschendal is a picturesque 300 year old farm in the Franschhoek Valley known for its award-winning wines. Boschendal Accommodation comprises of a number of historical cottages that have been renovated to offer guests an opportunity to experience the Bosc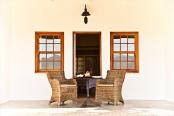 7.8km North West of Pink Polo at Val de Vie
d'Olyfboom guest rooms situated in Paarl welcome travellers and tourists who would like to experience the Boland in all its splendour.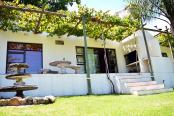 Sleeps: 24 in 6 units/rooms
9.0km South West of Pink Polo at Val de Vie
In the Vineyard self catering cottages are situated on Uitkyk farm, a small family owned vineyard and olive farm, nestled at the foot of the Simonsberg mountains in Klapmuts, Stellenbosch. Enjoy the beauty and peace of nature that surrounds you.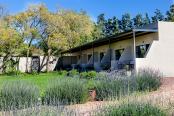 Sleeps: 22 in 11 units/rooms
9.1km West of Pink Polo at Val de Vie
Bona Vista is in the heart of the Cape Winelands, which is surrounded by a semicircle of picturesque Boland mountains. It is an active wine and fruit farm with a thoroughbred horse stud.