Cape Town Bike Show
Cape Town Bike Show
The Cape Town Bike show is held in the Western Cape. Last year the Bike Show was well supported and this year it promises to be bigger and better. Bike enthusiasts and spectators are welcome. The show offers so much for all ages. There are stalls with a variety of biker equipment and gadgets and stalls selling delicious food and soothing drinks. The Bike Show is held in aid of Living Way which is a non-profit organisation, a ministry that aims to teach and equip people to earn their way out of poverty. The 2010 Show was a great success and was jam packed with activities for everyone. The live music added to the festive atmosphere and fun was had by all.
The Bike Show will be held on the 11 December 2011. Mark this date on your calendar and be sure not to miss out on this wonderful day and opportunity to make a difference.

Contact Jo on +27(0)82-518-3932 for more information.
Accommodation Near Cape Town Bike Show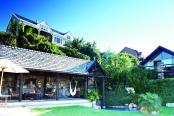 Sleeps: 14 in 6 units/rooms
0.6km South East of Cape Town Bike Show
Self Catering Villas with uninterrupted views overlooking Noordhoek Valley to the Atlantic Ocean, offer privacy and comfort in a contemporary African setting. Bask in the African sun at the pool.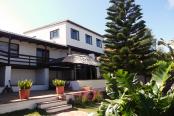 1.0km East of Cape Town Bike Show
Located in Capri Village on just about the highest point of the mountain overlooking the gorgeous Noordhoek Valley, we are delighted to offer our two bedroom self-catering holiday apartment.
Sleeps: 10 in 5 units/rooms
1.1km South East of Cape Town Bike Show
Nestled against the mountainside and bordering a nature reserve, Makapa Lodge is situated in Capri Village, with glorious panoramic views over the Noordhoek amphitheatre, the Atlantic Ocean and Chapman's Peak mountain. Positioned on the Cape Penin...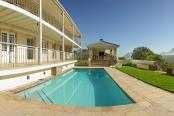 Sleeps: 14 in 3 units/rooms
2.1km North East of Cape Town Bike Show
Luxury Self-Catering Suites. Ideal for family and friends. Accommodates up to 10 people. Lovely terraced garden, solar heated pool, trampoline, gazebo & barbeque. Beautiful mountain and sea views.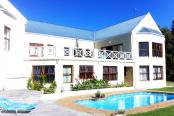 Sleeps: 11 in 4 units/rooms
2.1km North West of Cape Town Bike Show
The Epic Guest House is situated in rustic Noordhoek, with its delightful village atmosphere at the foot of the famous Champan's Peak, and is the most scenic coastal drive along the renowned Cape Point Route in Cape Town. Wheel Chair friendly.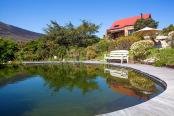 Sleeps: 10 in 2 units/rooms
2.6km North of Cape Town Bike Show
Situated high on the slopes of the green Noordhoek Valley is Leopardstone Hill. Named for the endangered Western Leopard Toad, we back up our green credentials by providing essential habitat for this endemic species and for other local flora and...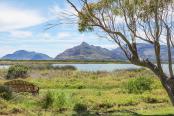 2.7km South West of Cape Town Bike Show
A fantastic 3-bedroom home directly located on a vlei at Imhoff's Gift in Kommetjie, only minutes away from Long Beach and Noordhoek Beach. We call the house "BUHLE" which means "beautiful house" in Xhosa - and it is truly uniqu..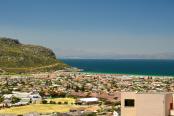 Sleeps: 9 in 3 units/rooms
2.7km East of Cape Town Bike Show
Berg and Beach is large home on the Fish Hoek mountainside offering premium self-catering accommodation for up to 10 people. As our guests you can expect a warm welcome, lots of local knowledge and luxury for less!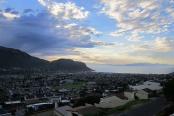 2.9km East of Cape Town Bike Show
Come and relax in these newly renovated units, which are homely and comfortable, in quiet surroundings, where the African theme is attractive to overseas tourists and local holiday-makers alike.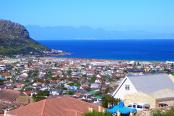 Sleeps: 11 in 3 units/rooms
3.0km East of Cape Town Bike Show
Situated on the mountainside in Fish Hoek, A Place in Thyme offers accommodation in three separate units: the cottage (sleeps 5); Small Thyme (sleeps 2) and Big Thyme (sleeps 2 adults & 2 children; or 3 adults.)