Heritage Market Bridal Fair
Hillcrest's Heritage Market will be hosting the 14th annual Bridal Fair on 21 and 22 May 2011. The event proves to be different and unique every year, and as a result is becoming ever more popular with brides and exhibitors alike. The Heritage Market's lower boulevard and the Keg's parking lot will be transformed into a magical wedding wonderland. The 2011 edition of the fair will feature an "Autumn Country" theme -simple and stylish, with warm, rich tones and a variety of exciting exhibitors!

The entertainment marquee will be situated in the lower boulevard, and will feature live music, a bridal-wear fashion show an exclusive Bougilais wedding gown auction and more. The exhibitors' marquee in the Keg parking area, will showcase everything bridal from dress designers to caterers to photographers to venues and everything in between. Also be sure to enter the "Win a Wedding Competition", where one lucky couple will win an incredible wedding package valued at over R40 000! Entry into the Heritage Market Bridal Fair is free. For more information please call (031) 765-2500.
Accommodation Near Heritage Market Bridal Fair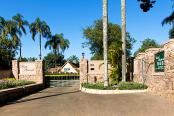 0.3km East of Heritage Market Bridal Fair
All the rooms have good ceiling fans, TV, hostess trays,and heaters for our cold winter months. Two of our rooms have sleeper couches for the little ones. We also have a full Wifi connection to all the rooms.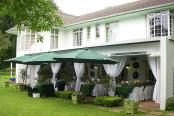 0.4km South of Heritage Market Bridal Fair
The 2 acre park-like garden is a haven for relaxing, swimming or bird watching. Meals are served in a large sunny dining room with wonderful country breakfasts and delightful tea and coffee breaks. All rooms are comfortable en-suite, with fans, ...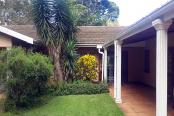 Sleeps: 28 in 5 units/rooms
0.7km North West of Heritage Market Bridal Fair
Khululeka Backpackers is located in central Hillcrest within walking distance (900m) of numerous restaurants, shops & fast-food outlets.Tucked away in a quiet street, you're assured of a restful stay where you can enjoy a lazy day in our beautiful gardens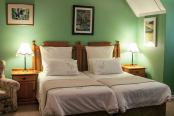 1.4km East of Heritage Market Bridal Fair
Three spacious double rooms in the main house. All rooms have TV. There is secure parking behind electronic gates. Enquire about our spacious self contained flatlet (with kitchenette) separate from the house. Close to restaurants, pubs and shops.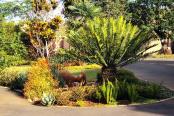 1.5km West of Heritage Market Bridal Fair
This comfortable unit is in a quiet and peaceful setting even though it is within walking distance to the main shopping area and a slightly longer walk will take you the Heritage Market with all their shopping boutiques and about 10 restaurants.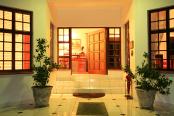 Sleeps: 160 in 8 units/rooms
1.5km North East of Heritage Market Bridal Fair
All beautifully decorated rooms at Rivendell Bed & Breakfast have en-suite bathrooms and TV's and lead onto an enclosed courtyard that offers a secluded swimming pool and quiet garden ensuring peace and quiet for the perfect stay. Rivendell Bed & ...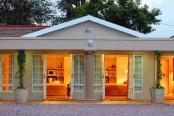 Sleeps: 12 in 6 units/rooms
1.5km North of Heritage Market Bridal Fair
Branley Lodge is situated in a quiet residential area of Hillcrest with easy access to both the M13 Highway and N3 Toll Road. We are a 20 minute drive from Durban and 35 minute drive from Pietermaritzburg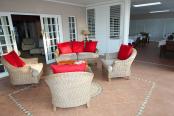 2.2km South East of Heritage Market Bridal Fair
Luxurious secluded self catering two to four sleeper cottage with fully fitted kitchen, dining room, main bedroom en-suite, plus two single rooms with own entrance and interleading bathroom. Tastefully decorated, this will make you feel at home ...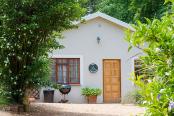 2.3km South of Heritage Market Bridal Fair
Mole Valley Farm itself nestles in a picturesque valley adjacent to an extensive indigenous forest that supports abundant bird life and wildlife for you to explore.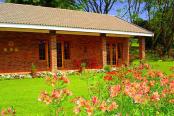 Sleeps: 8 in 4 units/rooms
2.5km West of Heritage Market Bridal Fair
Chillifields B&B has three well appointed suites complete with en-suite bathrooms. Suites can be made up with either Double or Twin beds. Two suites have showers en-suite while one suite has a bath en-suite.